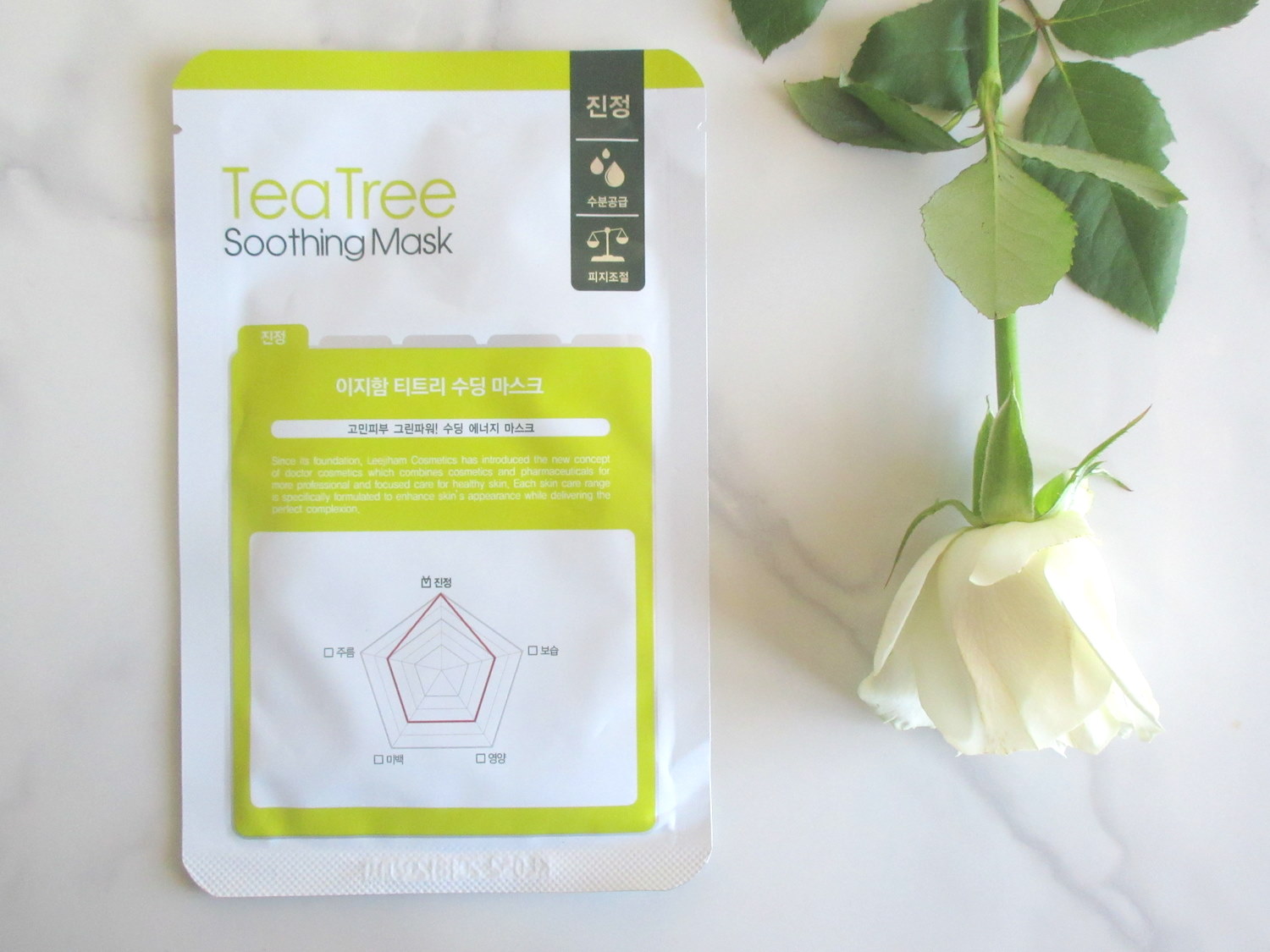 So, today, we start a new series on the blog! I figured I should start this series since I use masks and I could just document my likes and dislikes here. I'll be treating this as a diary entry – just for masks, though.
2nd October, 1:00 AM.
I just wrapped up some work. I go back home tomorrow. No, wait, I go back home in the evening today. Panicking, I used up all the opened clay mask and peel off mask samples I brought along for this week-long break. I must admit, I used them haphazardly and over-cleansed. My skin feels too tight. So, I prepped my skin with some of my beloved Pyunkang Yul Essence Toner before I moved on to the sheet mask.
I brought a couple of sheet masks along with me. Let's do the LJH Tea Tree Soothing Mask tonight. I always appreciate a good soothing mask.
Right off the bat, I can smell the tea tree. I don't mind this scent. I quite like it.
It comes in a plastic film wrap. You have to unwrap it before you put the actual sheet mask on your face. Not much of a hassle for me. Maybe because I'm used to it.
Oh, it feels super cold on the skin. Just what I needed.
The fit is good. Should I insert a picture? I apologise for scaring you guys but I'm sure you're all used to seeing sheet mask selfies on different social media platforms. If you aren't, I sincerely apologise. It's just a sheet mask.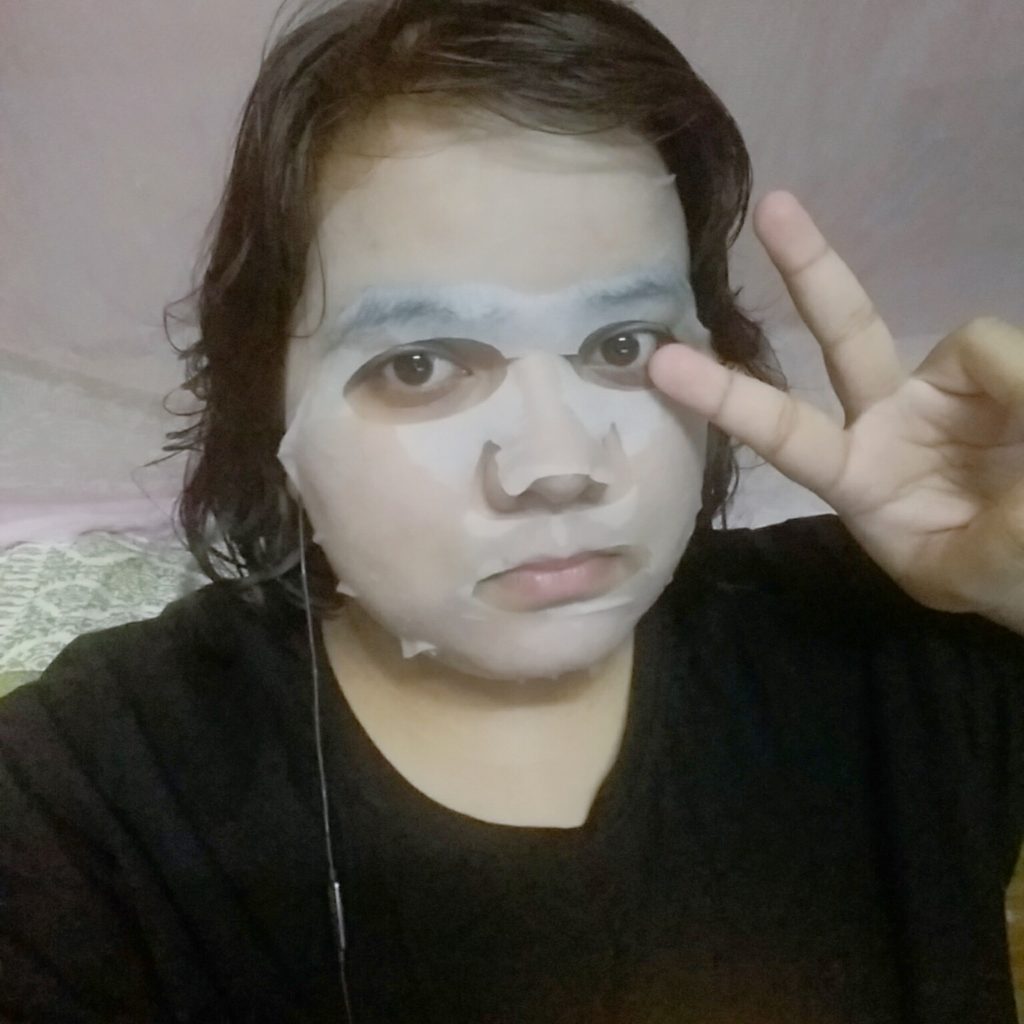 I think I left it on for 25 minutes. I was re-watching Malcolm in the Middle, so, yes, about 23-25 minutes must have been the duration.
My skin drank up all the excess essence before I could even pat it in. I really did a number on my poor skin by over-cleansing tonight, huh. It's still a little dewy-looking now.
I really appreciate the fact that this mask is alcohol-free. I also noted that there was Centella Asiatica Extract in the mask's ingredient list (scroll down below for full Ingredients List), which just makes it all the better for calming the skin.
NEXT MORNING: I really enjoyed this mask. It lived up to its expectations for me. My skin got all the hydration it needed and I feel the mask helped soothe the skin after I over-cleansed at night. I think it will be a great mask to use whenever my skin's feeling irritated and sensitised.
REPURCHASE?: Yes!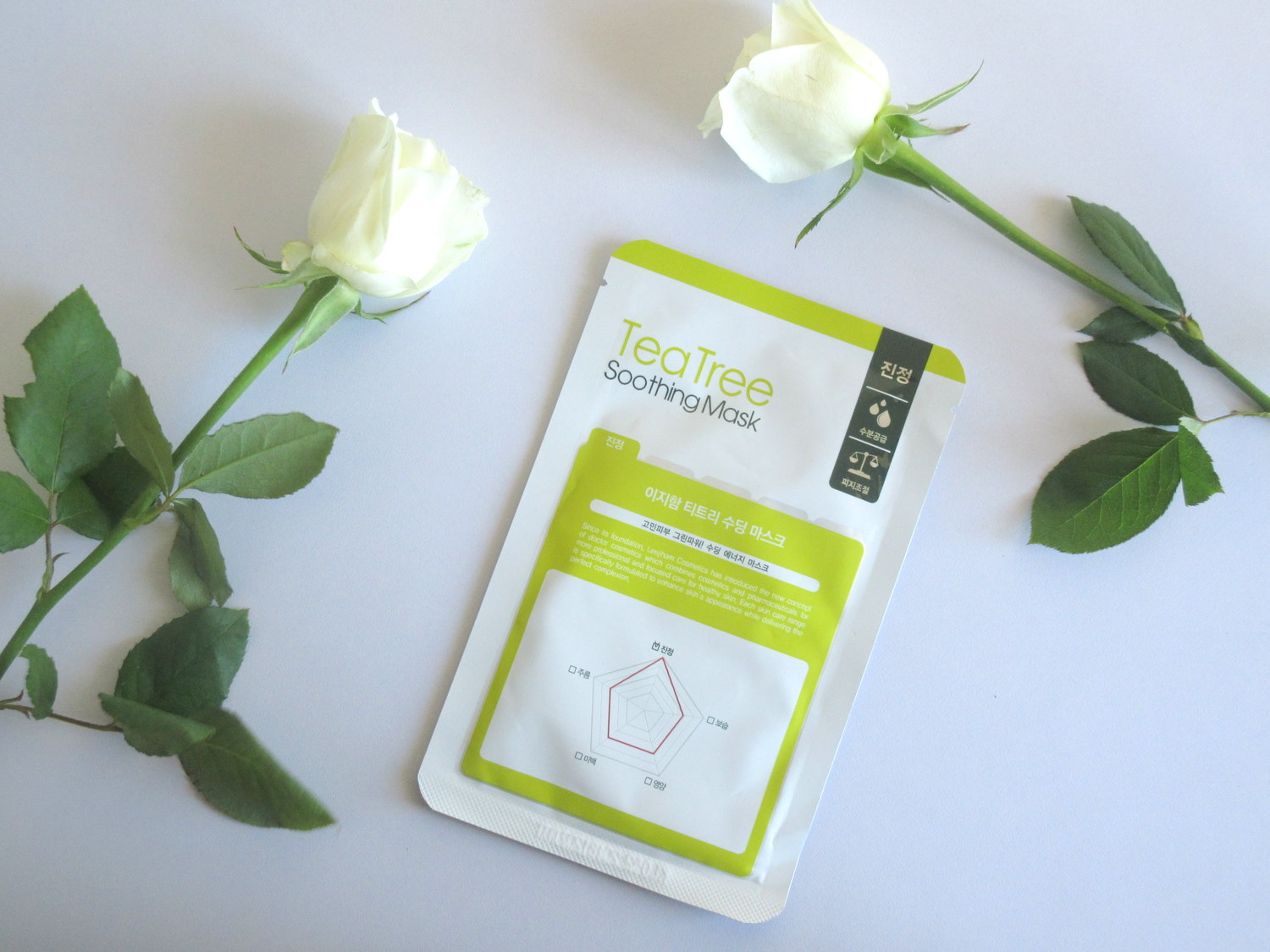 INGREDIENTS: Water, Dipropylene Glycol, Glycerin, Dimethicone, Polysorbate 20, Butylene Glycol, Betaine, Bis-PEG-18 Methyl Ether Dimethyl Silane, Paeonia Suffruticosa Root Extract, Centella Asiatica Extract, 1,2-Hexanediol, Acrylates/C10-30 Alkyl Acrylate Crosspolymer, PEG-60 Hydrogenated Castor Oil, Chamomilla Recutita (Matricaria) Flower Extract, Melaleuca Alternifolia (Tea Tree) Leaf Extract, Artemisia Princeps Leaf Extract, Paeonia Albiflora Root Extract, Ginkgo Biloba Leaf Extract, Glyceryl Caprylate, Cellulose Gum, Hydroxyethyl Acrylate/Sodium Acryloyldimethyl Taurate Copolymer, Potassium Hydroxide, Ethylhexylglycerin, Allantoin, Dipotassium Glycyrrhizate, Disodium EDTA, Fragrance
PRICE AND QUANTITY: Retails for about 3,000 KRW for 27 ml of product. (3,000 KRW will be approximately 172 INR.)
AVAILABILITY: Daisy Skin Fix, TesterKorea, Franki + Seoul etc.