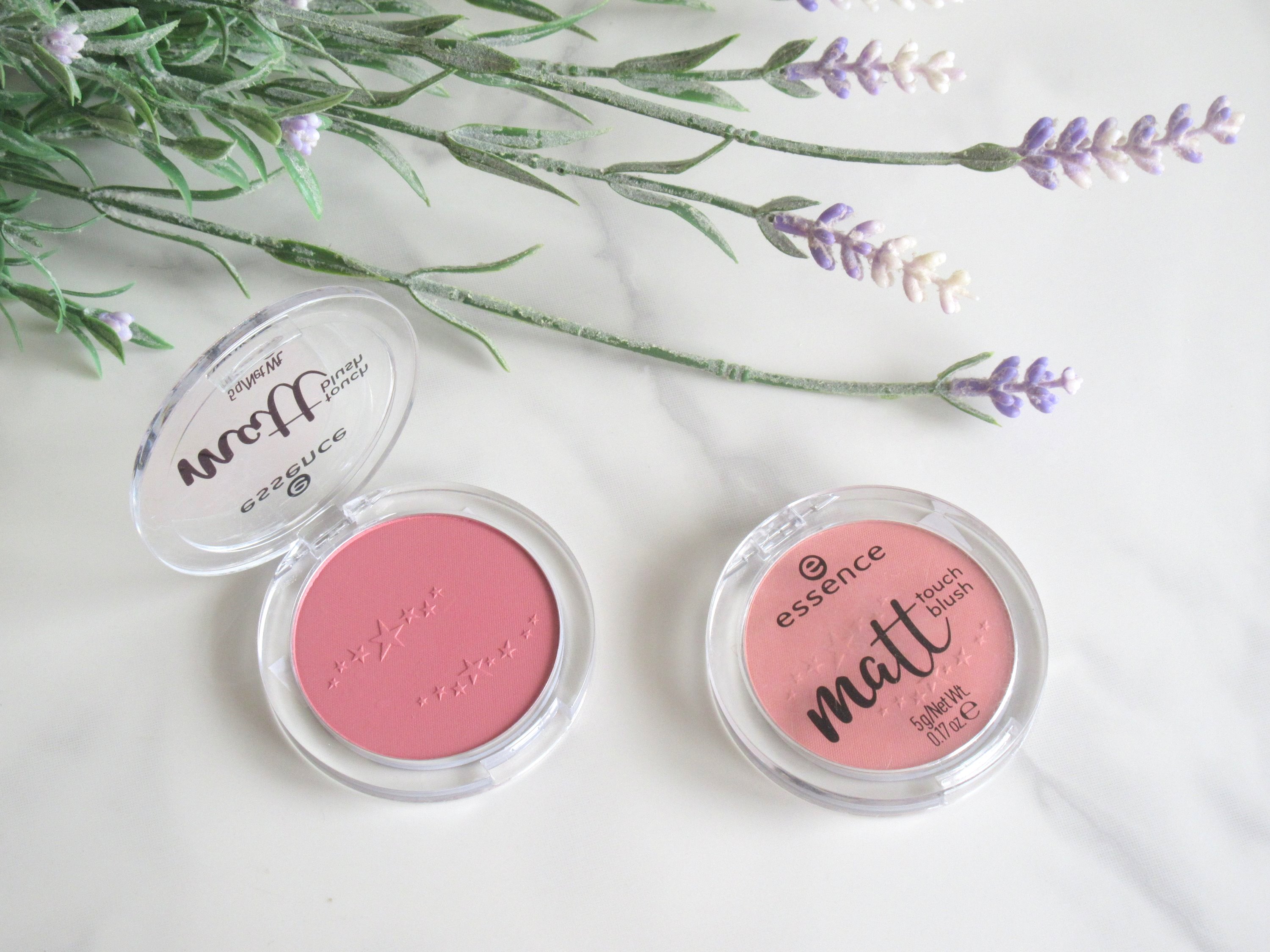 In the last post, I briefly wrote about one of these blushes. Today, I'm here to write about both of the shades I own.
THE BACKSTORY: I adore Essence blushes. I don't think I've had a lot of luck with other Essence products. But I definitely have tried quite a few products I thoroughly enjoyed using from the brand. From what I've tried, I can tell you that their eyeshadows are average but they excel in crafting their lip-liners, lip-glosses and blushes. Even their Clear Eyebrow Gel is good.
I've spoken about a different blush formulation from Essence in this post. Those were gorgeous too. However, I can't, for the life of me, remember whether I lost them or gave them away to someone.
THE PRODUCT: These blushes come packaged in transparent plastic compacts that are lightweight but not flimsy. I like that they snap shut. The little stars that are embossed in the blush pan are also a cute little touch.
As far as formula goes, I really do like them. The blushes themselves are quite smooth and silken. The name of the product may be 'Matte Touch Blush' but the silky-smooth sheen that it leaves behind on your cheeks would say otherwise. That being said, there can be a lot of product kick-up when you dip your brush in the pan.
Longevity-wise, these don't out-perform any other generic powder blush. They will last for 2-3 hours on good days, sure, but they will definitely disappear from your cheeks after an hour on hot and humid days.
While these are very pigmented, using a light hand and a big, fluffy brush can easily deliver a soft wash of colour across the cheeks. If you wish to go ham, you most definitely can.
Smooth, blend-able, soft with a satiny-sheen. You can't ask for more. Especially for how affordable they are.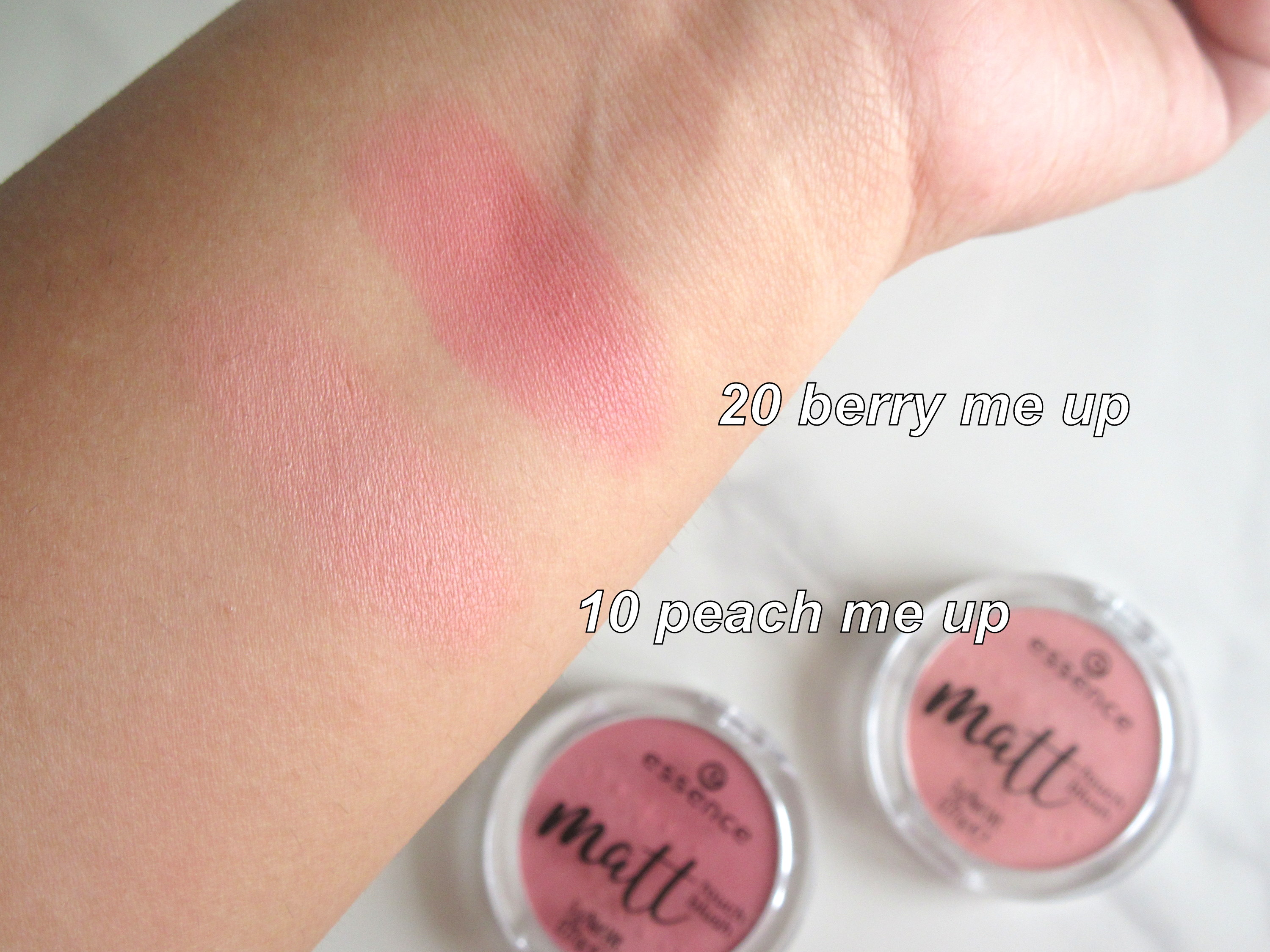 SWATCHES AND SHADES AVAILABLE: There are currently only 2 shades available for purchase locally.
10 Peach Me Up – A soft, white-based peach.
20 Berry Me Up – A soft pinkish-mauveish berry.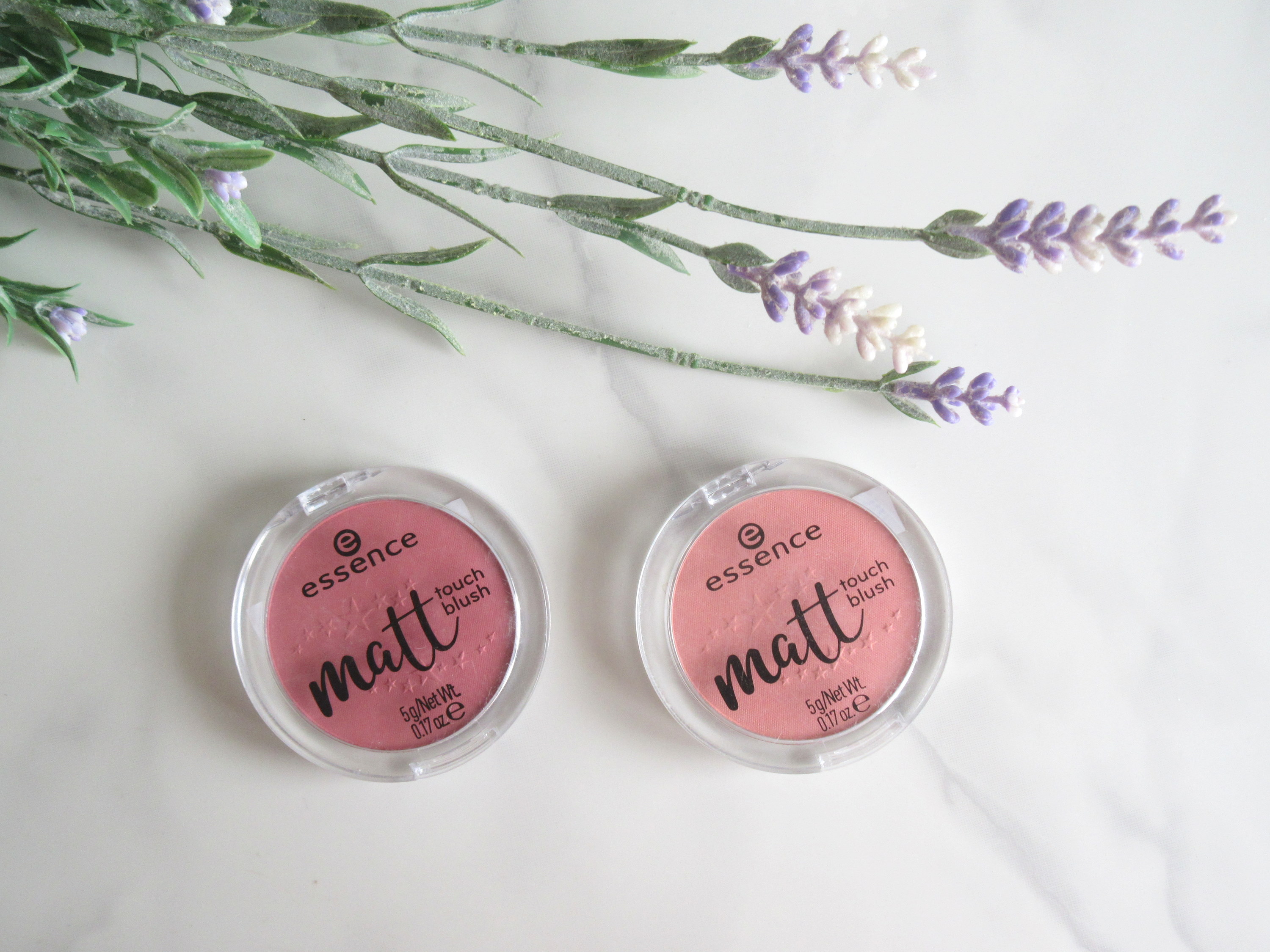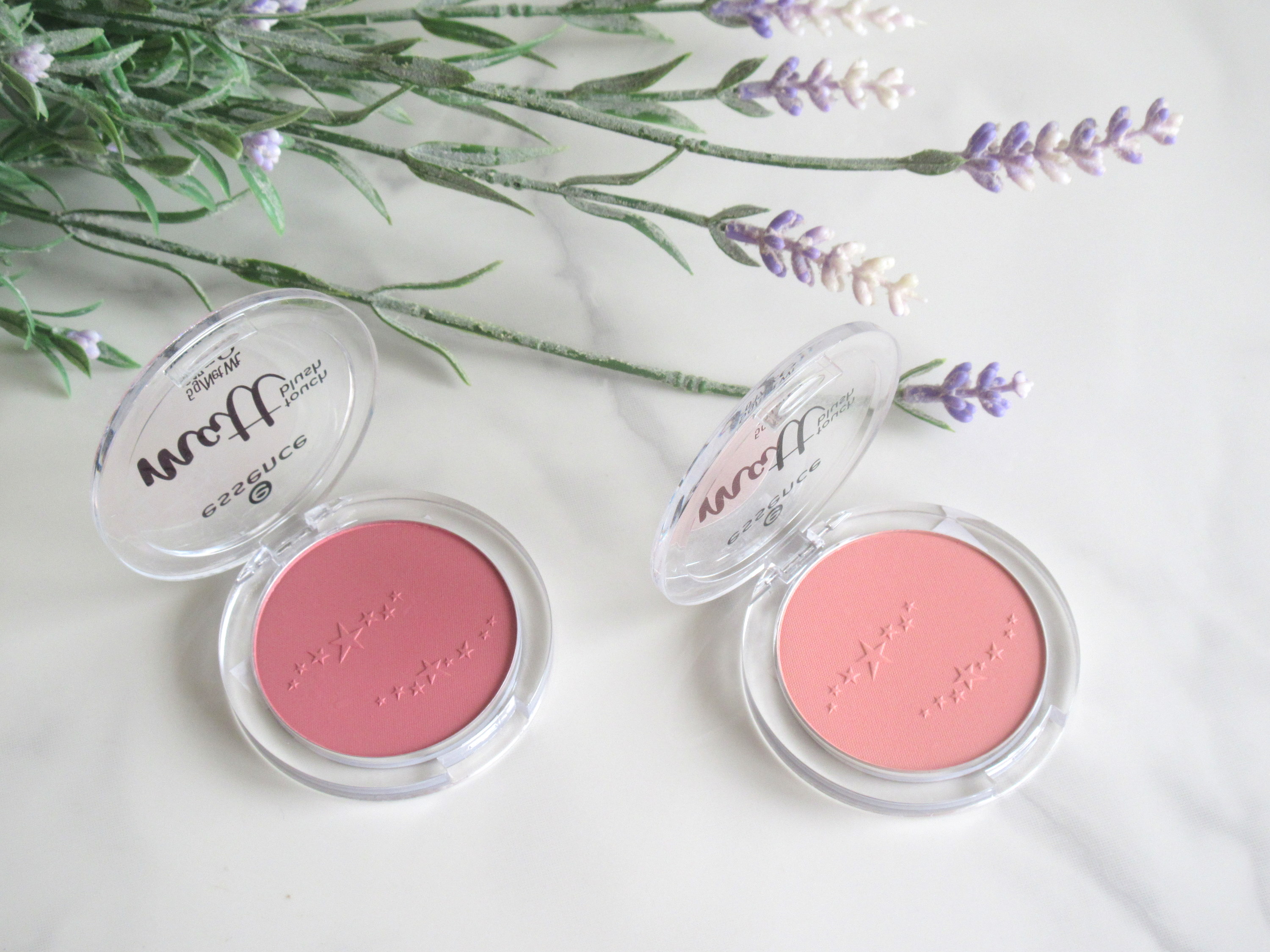 PRICE AND QUANTITY: 260 INR for 5 grams of product.
AVAILABILITY: Nykaa, Ulta Beauty, Essence etc.
♥ OVERALL: I think if you're on a tight budget but still want rosy, glowy cheeks, Essence has your back. These are a soft, seamless and sheeny delight.
Review: Essence Matt Touch Blushes.
Pros
These are soft and seamless blushes.
They are able to deliver a soft wash of colour as well as an explosion of colour on the cheeks.
They leave behind a satiny sheen.
The price-tag won't weigh down your pocket.
The packaging and the longevity are both rather decent for the price.
Cons
Availability is an issue because they are almost always sold out.