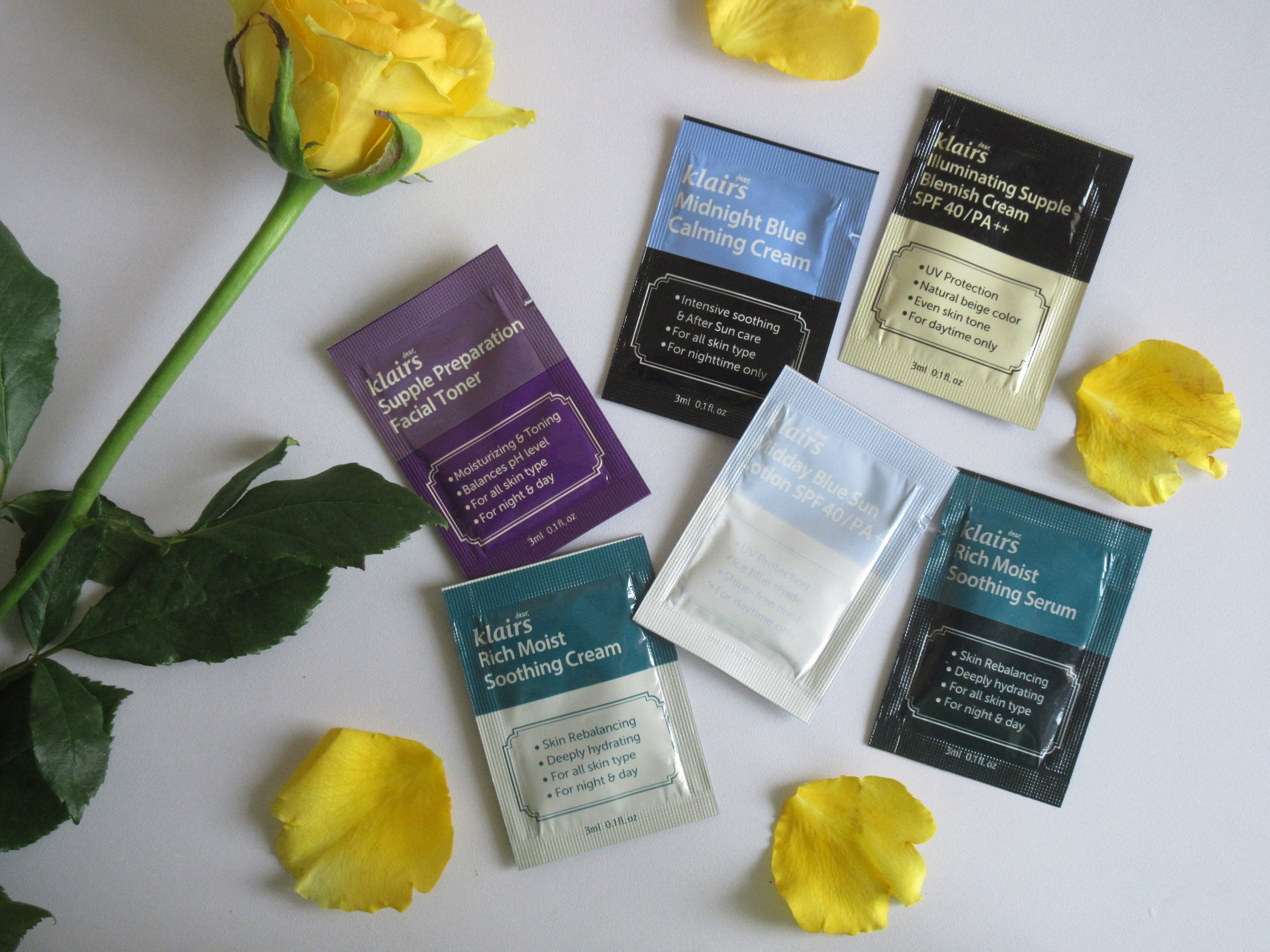 The last Sample Session was two years ago. Geez.
Today, I'm going to talk about some Klairs samples that I tried out. As you might or might not know, Klairs has often been a disappointing brand for me in general. Their products seldom work in my favour. If you wish to give a brand a second chance, samples are a great way to start.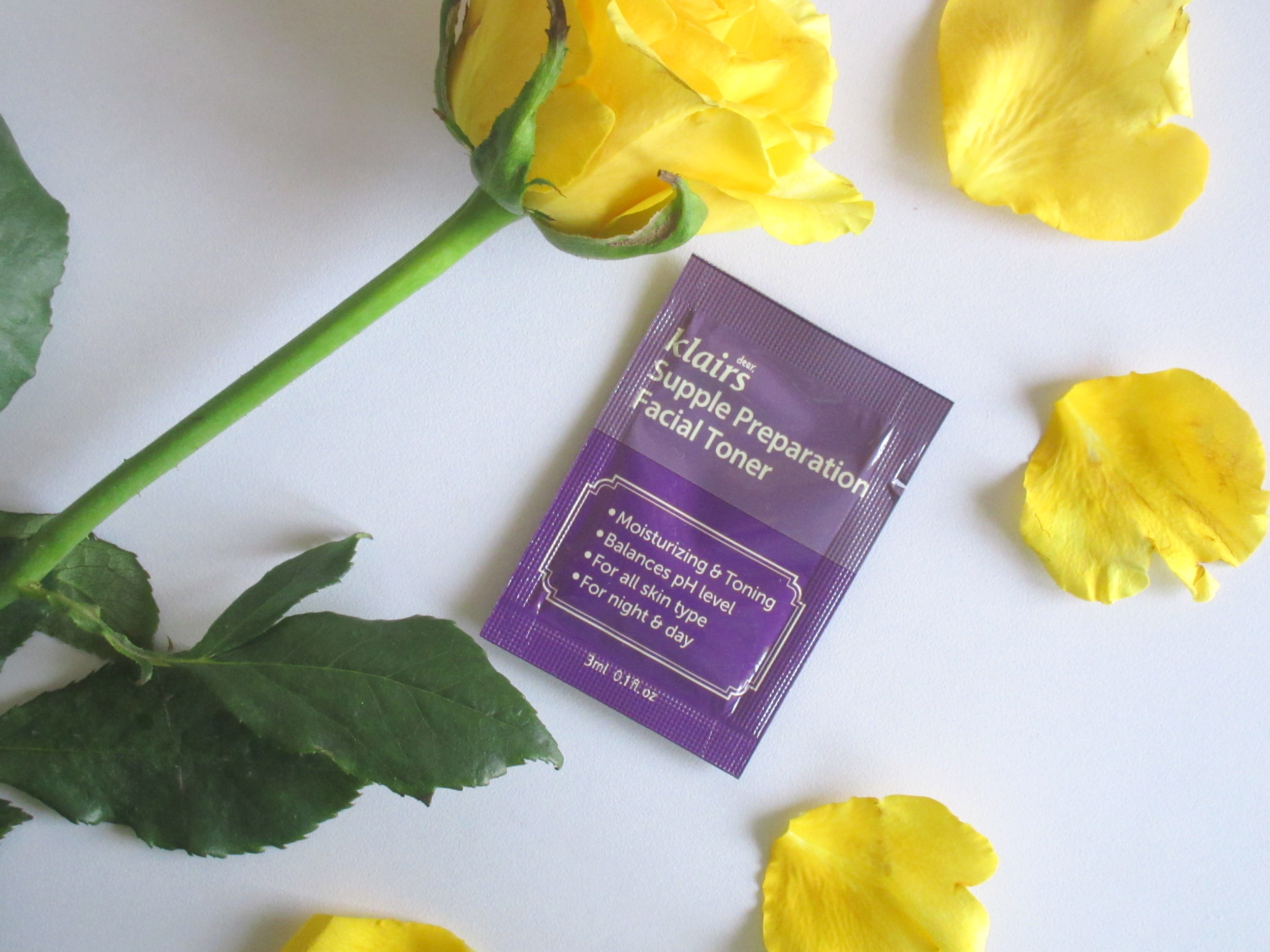 Klairs Supple Preparation Facial Toner: This is one of their most popular products, I believe. If not, it's what put the brand on everyone's radar at least. I wound up really liking this toner. It makes sense why it's so darn popular. It's more viscous than your average toner and it's great for the 7-skin method. It left my skin feeling supple and moisturised. I have the full-sized bottle of the unscented version of this toner and I must say – the unscented variant was a total flop for me. More on that later, in a future post.
PRICE: 12,900 KRW/ 12 USD/ 1430 INR
REPURCHASE?: I wouldn't rule it out.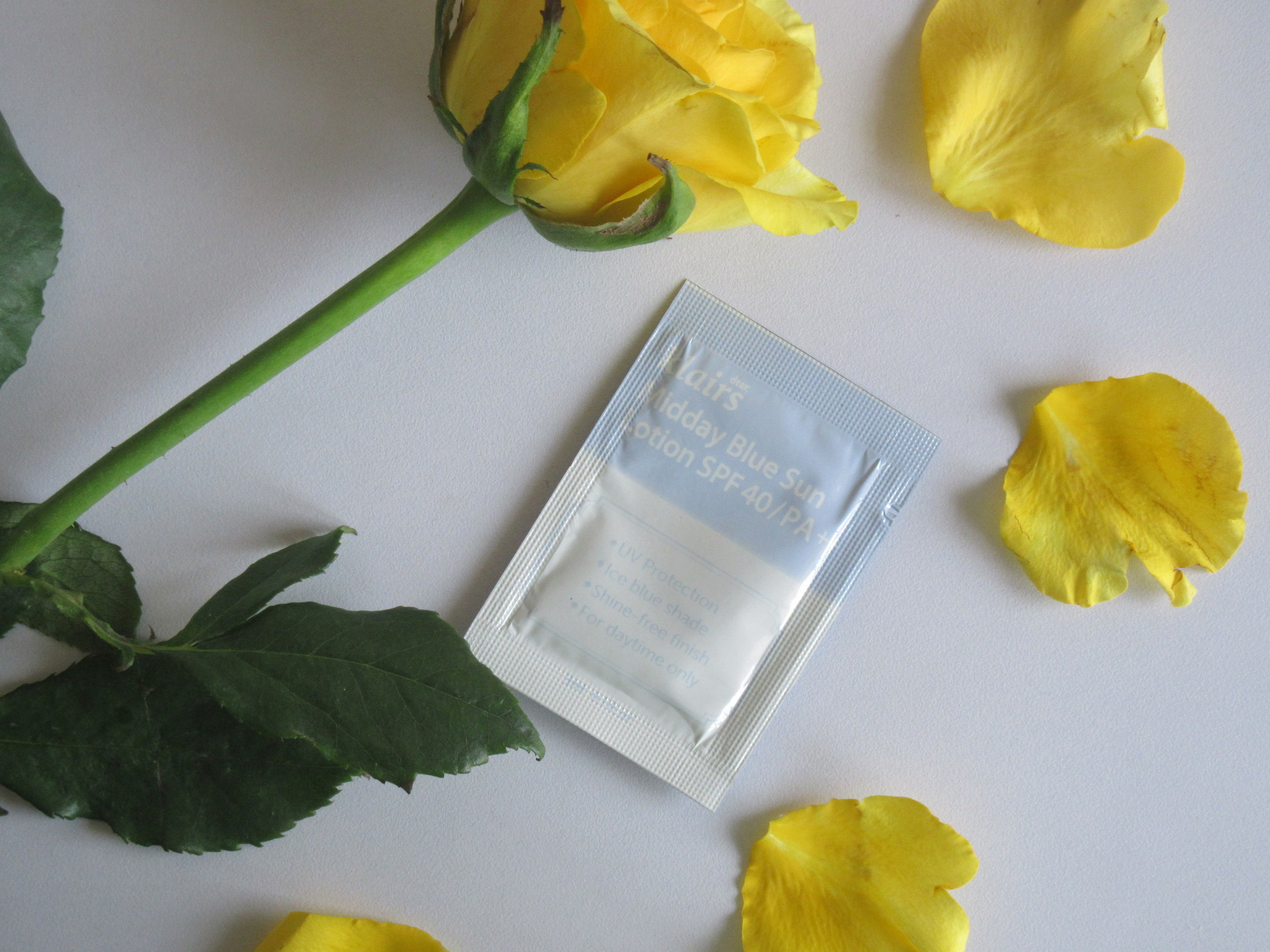 Klairs Mid-day Blue Sun Lotion SPF 40/PA+: This sunscreen is a hard NOPE for me. Sure, the protection is alright and the consistency too but I have major problems with the blue alien-like white-cast it left behind. I absolutely detested the finish of the sunscreen. I don't think they sell this any more. It's understandable why.
PRICE: Who knows?
REPURCHASE?: NOOOOOPE.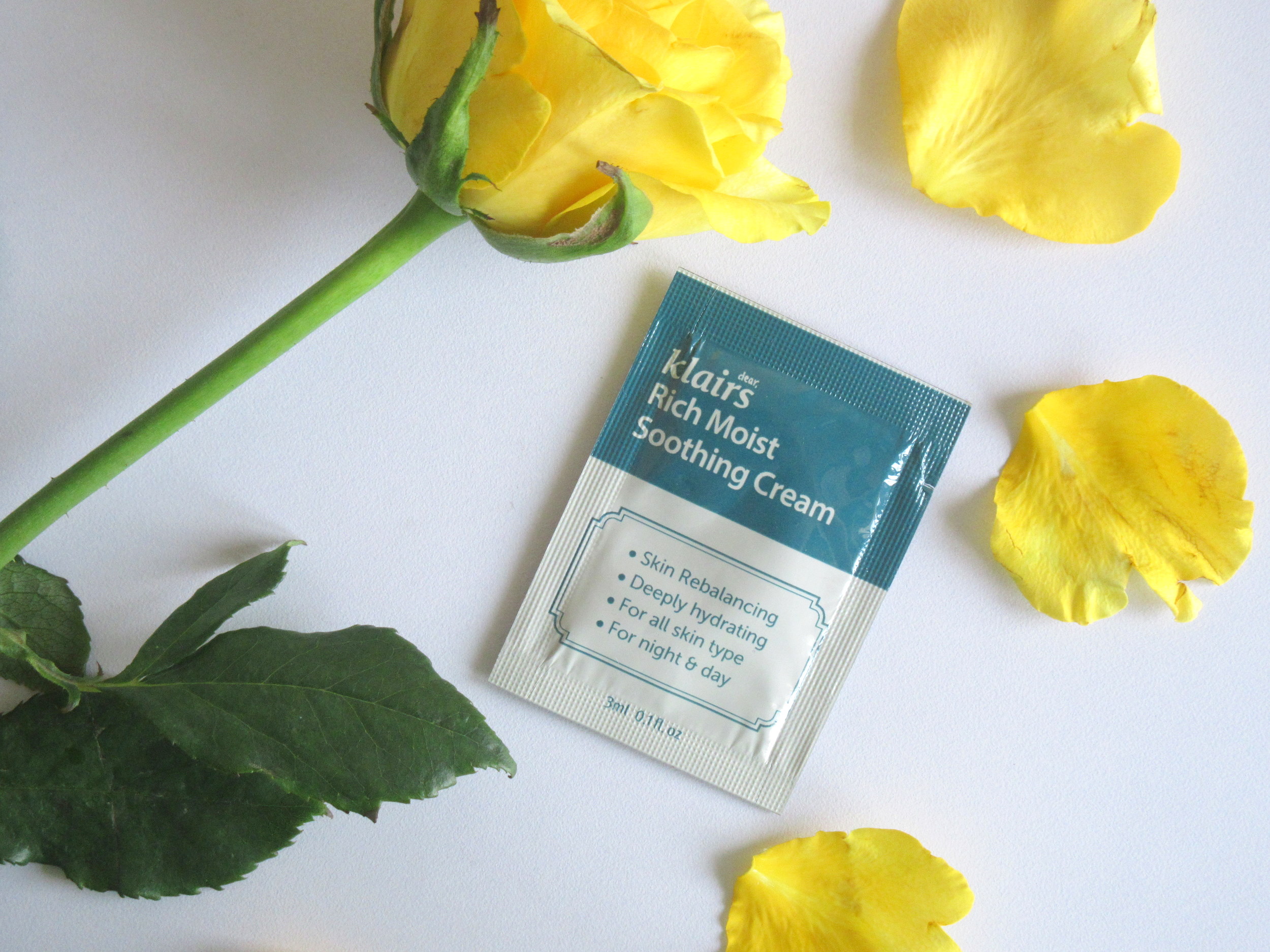 Klairs Rich Moist Soothing Cream: I liked this cream. It's very thick and a little goes a long way. I reckon people with dry skin will enjoy it. It's also a good moisturiser for winters. It's a mild and deeply-nourishing cream that does little else than hydrate.
PRICE: 17,500 KRW/ 15 USD/ 1670 INR
REPURCHASE?: Maybe. But I honestly like the Etude House Soonjung Moisturiser a whole lot more.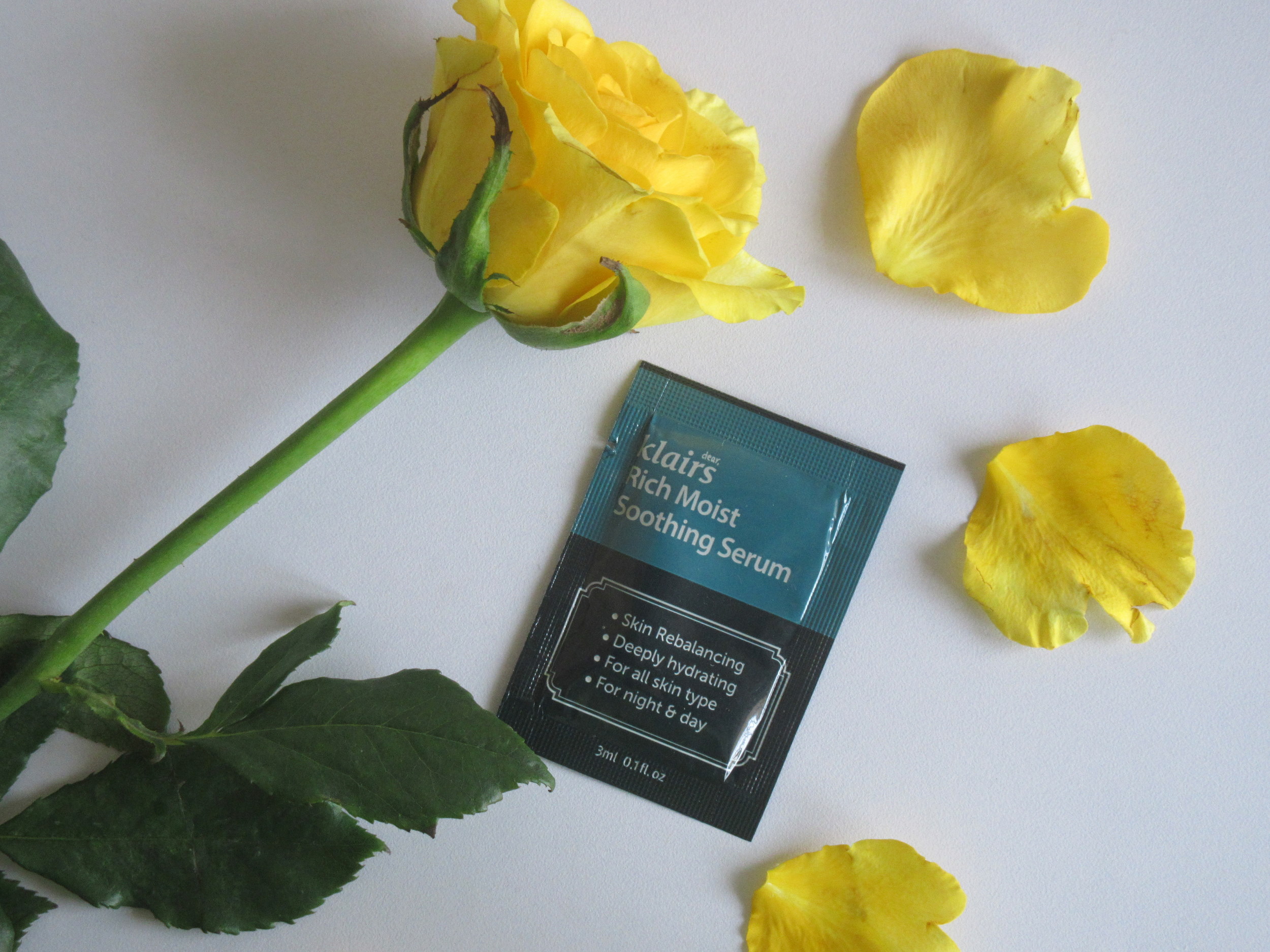 Klairs Rich Moist Soothing Serum: This can be used before you use your Rich Moist Cream, essentially. That will give you double the hydration. It has a very runny consistency that absorbs quickly into cleansed skin. It just provides an extra boost of hydration to the skin. That's all there is to it, honestly.
PRICE: 17,500 KRW/ 15 USD/ 1570 INR
REPURCHASE?: No, I don't think I will.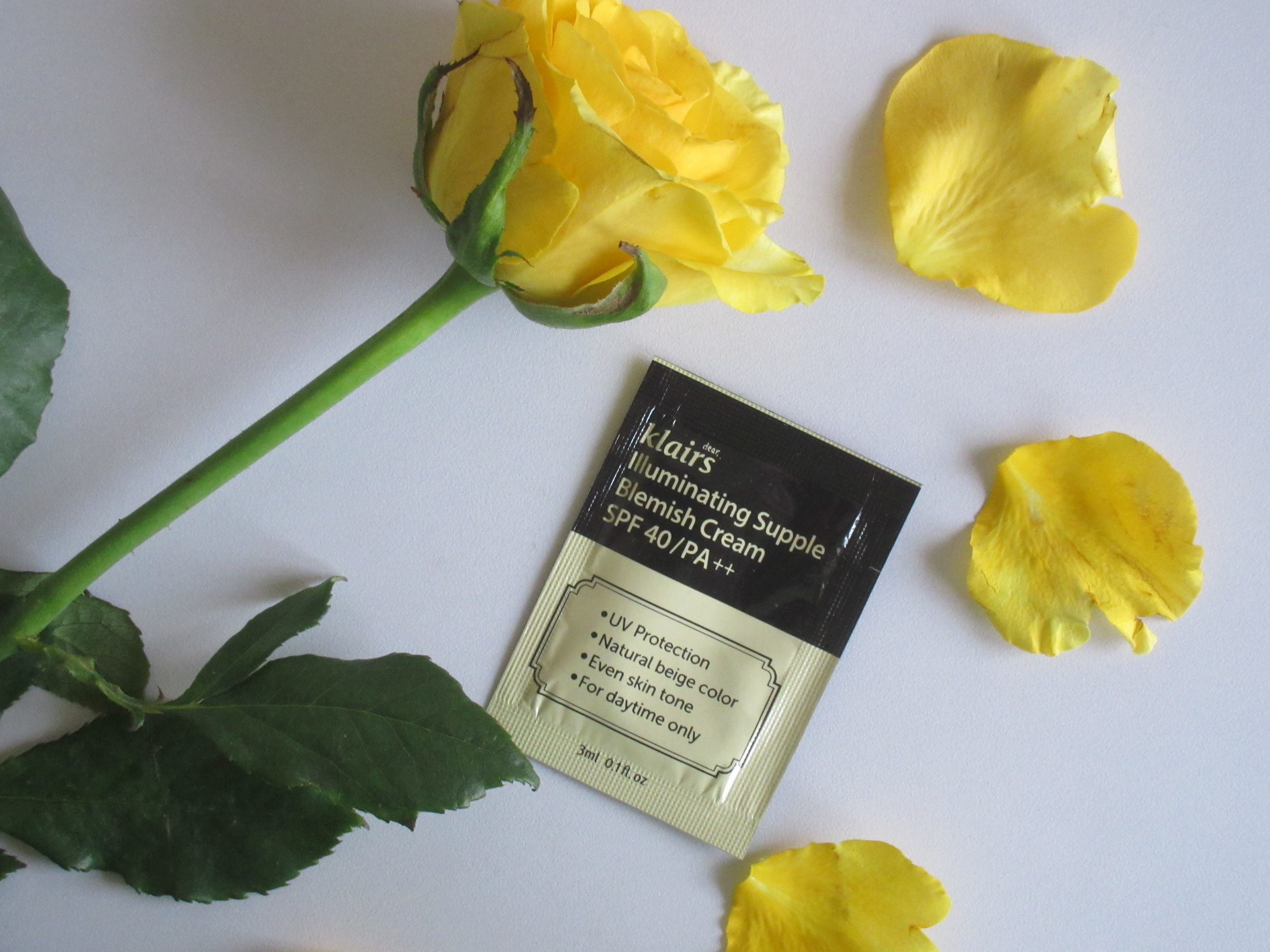 Klairs Illuminating Supple Blemish Cream SPF40/PA++: There's only one shade in this BB Cream formulation. While the consistency and the performance isn't half as bad, the greyish undertones of this just makes you look ghastly. There are so many better options out there. Even brands that make only ONE shade (WHY!!?) have better options than this. I can't make it work for my NC25 skin-tone – I simply don't like how grey it is.
PRICE: 15, 900 KRW/ 14 USD/ 1710 INR
REPURCHASE?: Hard pass.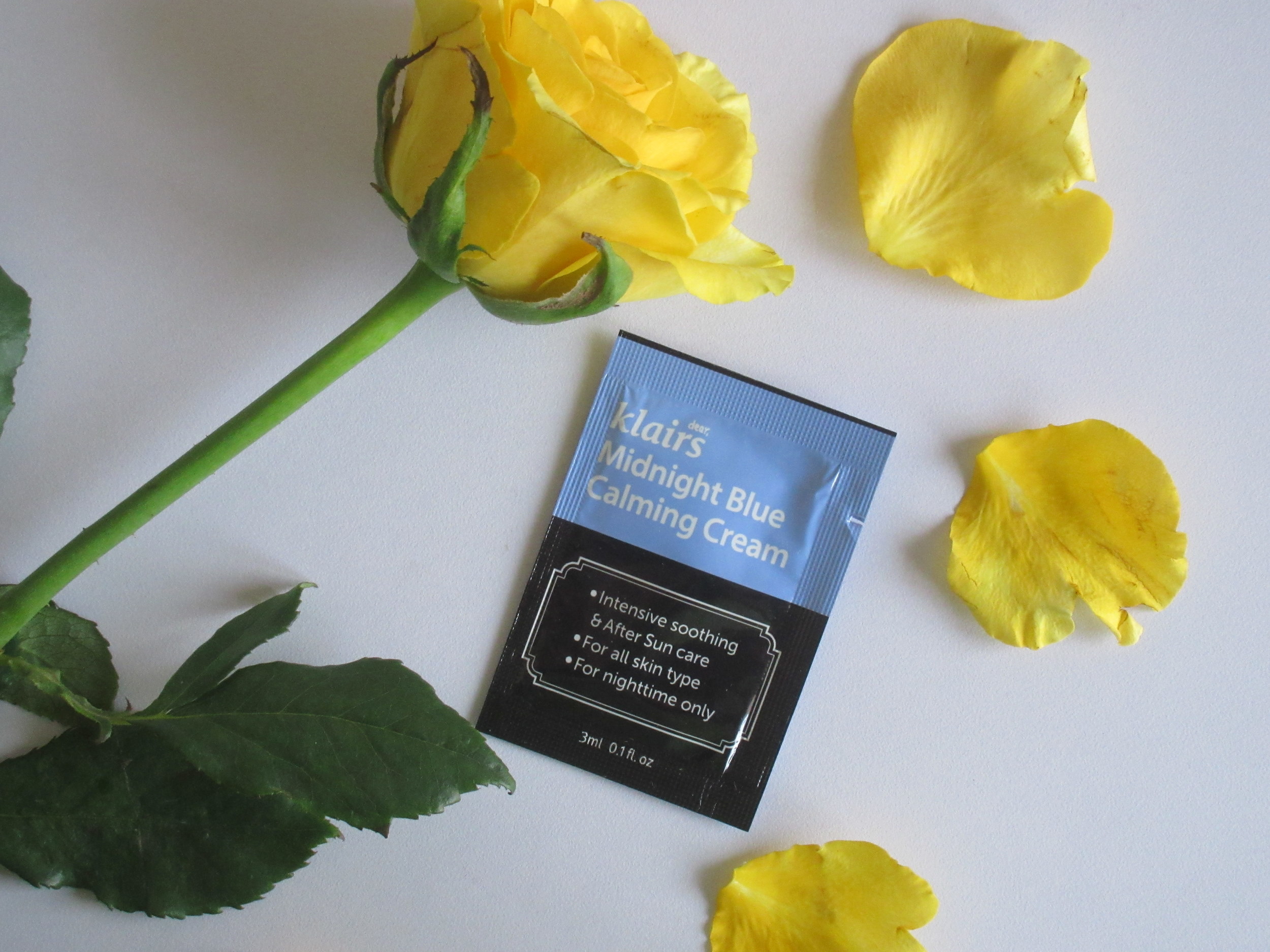 Klairs Midnight Blue Calming Cream: Perhaps the only product from this line-up that I simply loved. It's a soothing, cooling cream that you apply on any boo-boos you might have on your skin. You require the tiniest amount. It's also great to soothe the skin after a day out in the sun – like your aloe vera gels. What's more, it's a blue cream that doesn't stay blue on the skin. Unlike the Midday Blue Sunscreen. Ew.
PRICE: 21, 900 KRW/ 20 USD/ 1670 INR
REPURCHASE: Quite possibly.
LINKS FOR PURCHASE: Testerkorea, Beautybarn India, Nykaa, Wishtrend etc.