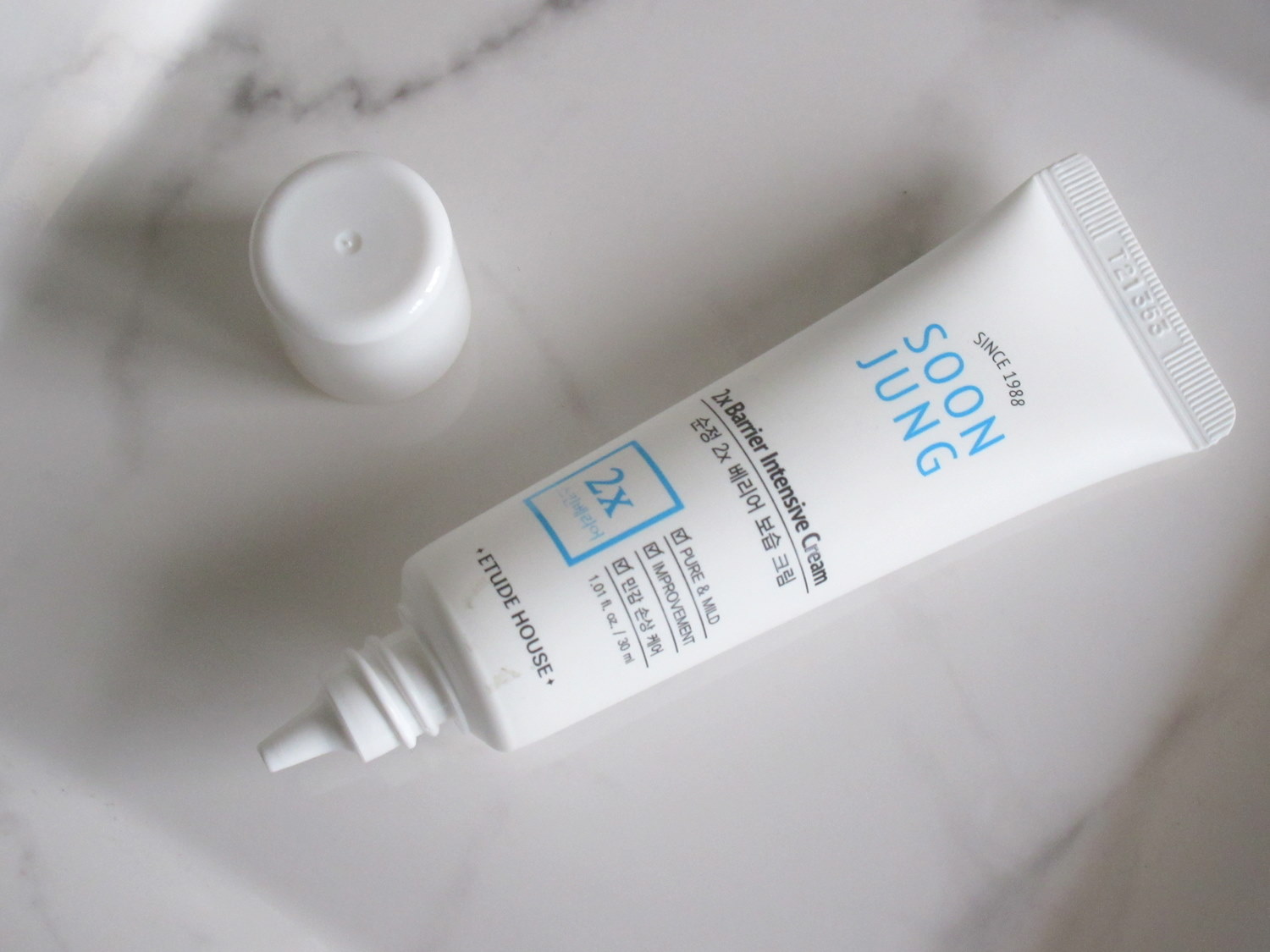 Here's the moisturiser that I've been using lately, the Etude House Soon Jung 2x Barrier Intensive Cream.
THE BACKSTORY: Etude House's skincare options aren't always interesting. More often than not, I think they tend to be gimmicky. That being said, the entire Soon Jung line that launched last year caught my attention. And I think it was a step in the right direction for the brand. The line offers some good products at the usual affordable price-points Etude House is known for.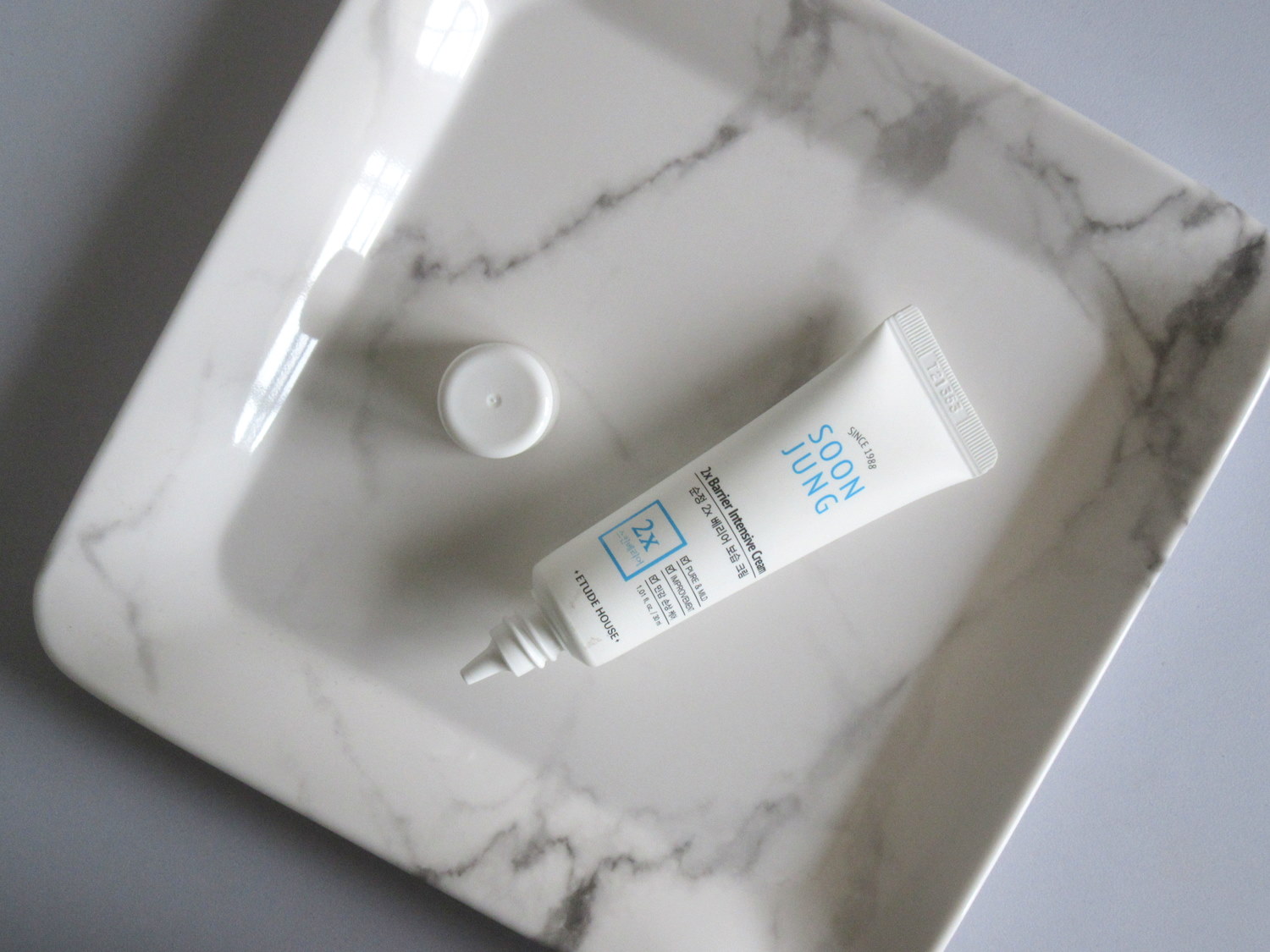 INGREDIENTS: Water, Propanediol, Pentaerythrityl Tetraethylhexanoate, Caprylic/Capric Triglyceride, Glycerin, Helianthus Annuus (SUNFLOWER) Seed Oil, Polyglyceryl-3 Methylglucose Distearate, Butyrospermum Parkii (SHEA) Butter, Cetearyl Alcohol, Panthenol, Madecassoside, Camellia Sinensis Leaf Extract, 1,2-Hexanediol, Potassium Carbomer, Xanthan Gum, Butylene Glycol, Disodium Edta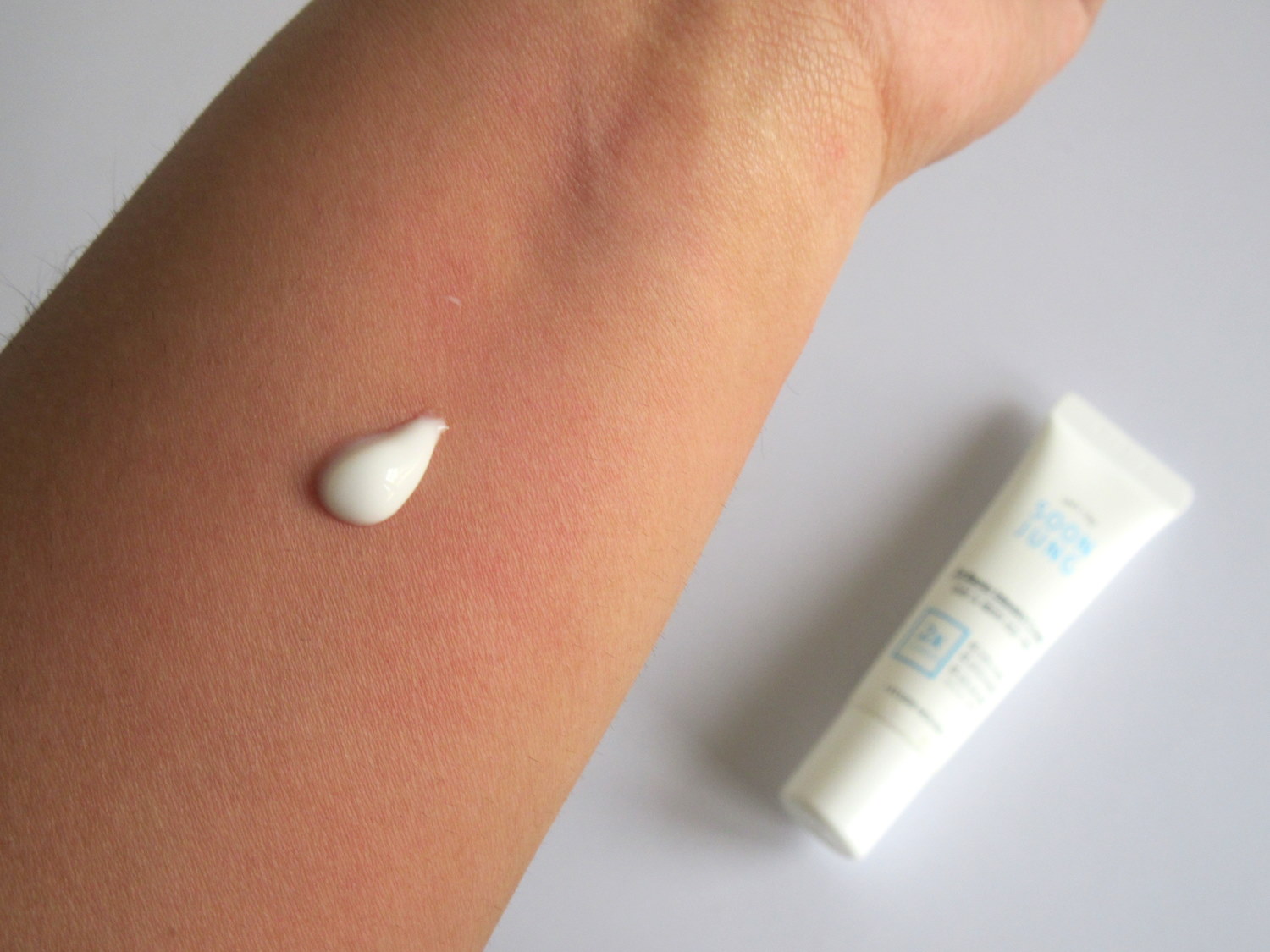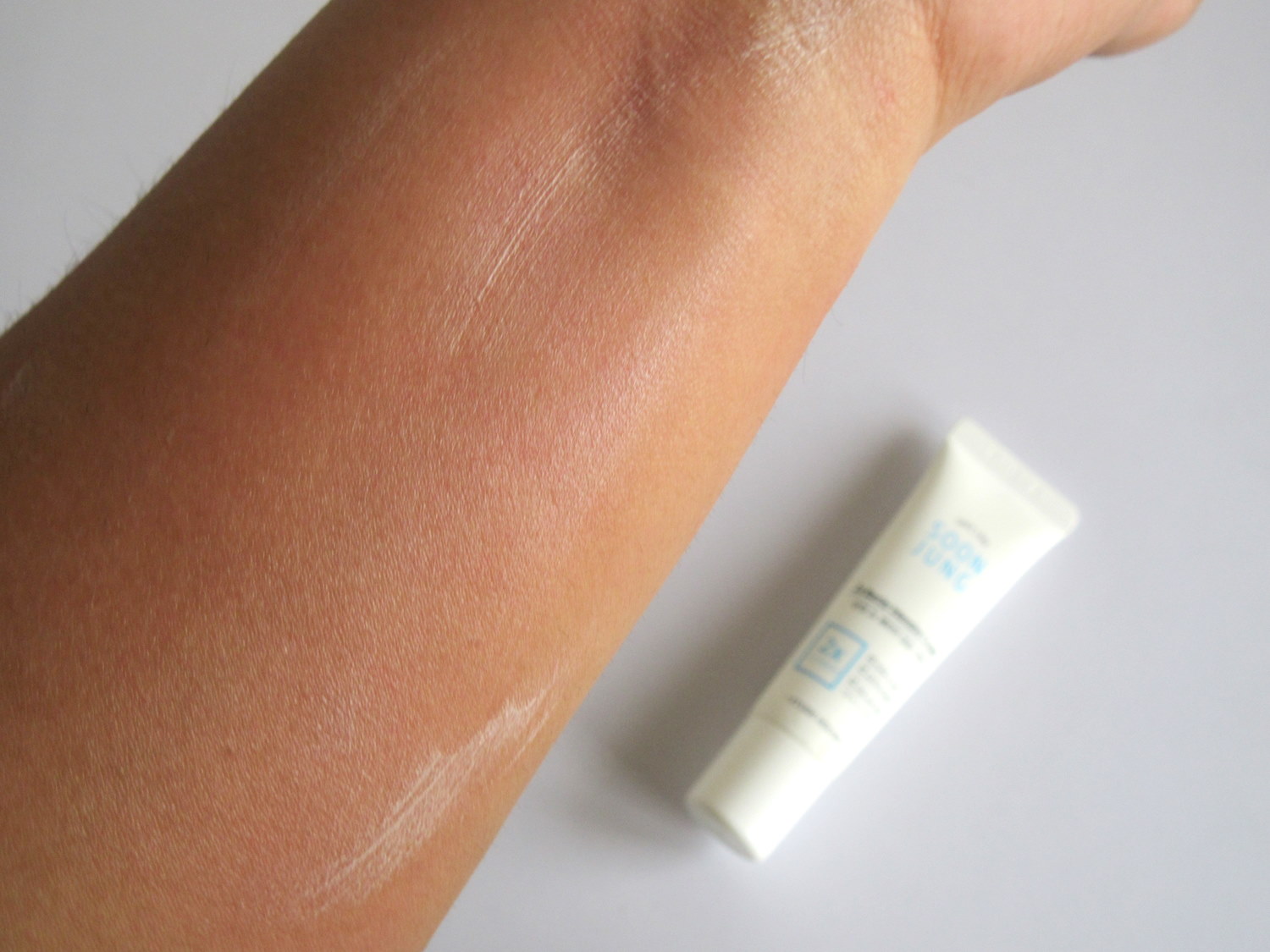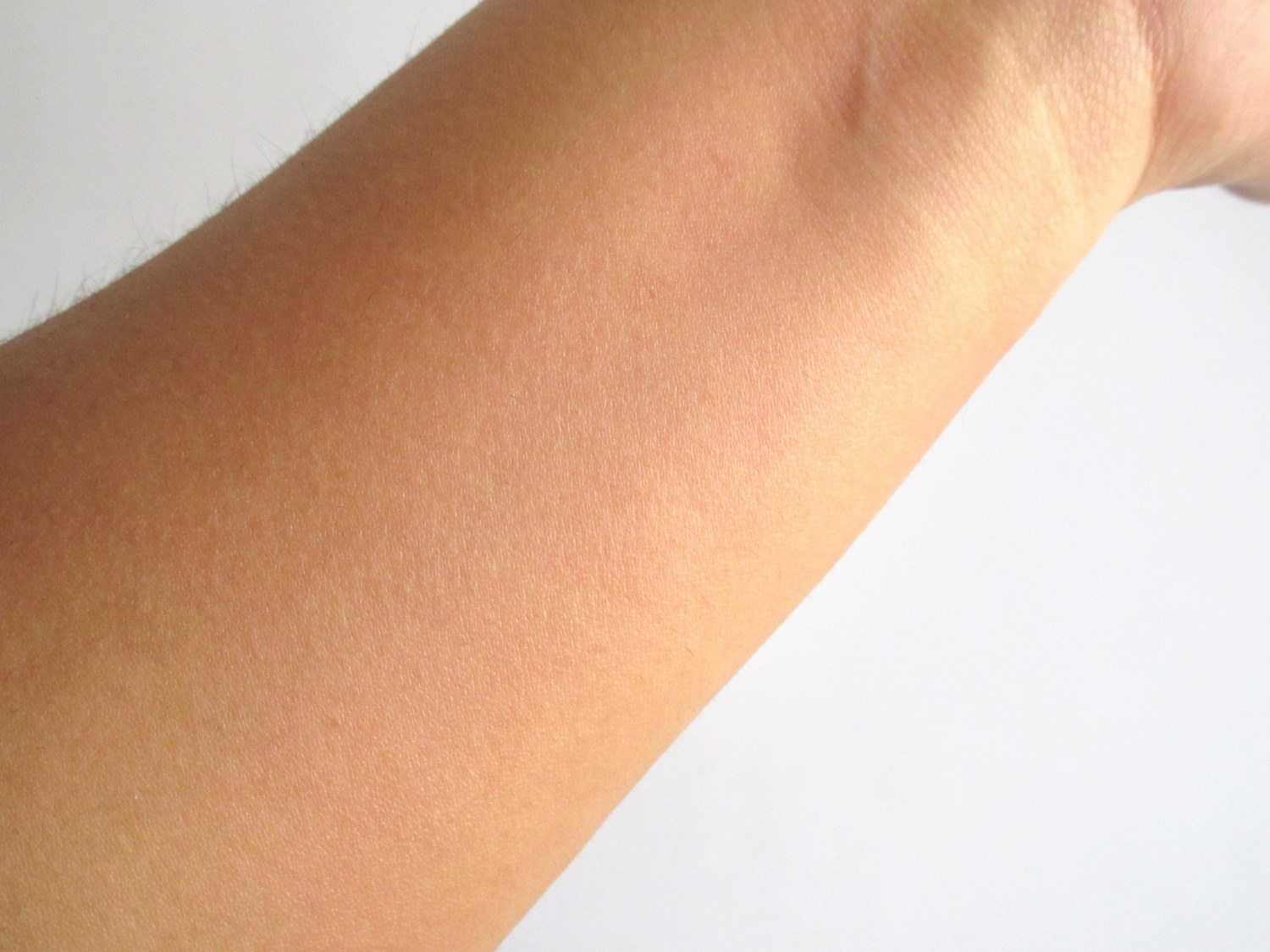 THE PRODUCT: Every winter, my combination-sensitive skin spirals into a state of utter chaos and confusion. Where I live, it's hot and humid eight months of the year. The other four, the weather is either dry and windy or just freezing cold. The past winter was dreadful for my skin, especially since I had quite a few sensitising products – like AHA and BHA – in my routine and didn't know how to look after my dry, peeling skin. I used a handful of sheet masks around that time, hoping the extra essence would be enough. Most of the time it was, but it was quite heavy on the pocket.
And then I decided to try this moisturiser.
I'm so glad I did.
The ingredient list is minimal but Etude House made sure to pack with some gems. It's got Madecassoside, which is derived from Centella asiatica, Shea butter, Sunflower seed oil, Glycerin and Green tea extract. It also has low pH and is free of harmful ingredients (such as animal raw materials, mineral oils, coloring matters, fragrances, polyacrylamide, silicone, imidazolidinyl urea, triethanolamine, PEG surfactants and parabens).
It has an interesting texture. It can be a little thick at first but is still lightweight and, somehow, fluffy. You can easily spread it on to the skin and work it in. I adore the fact that it is fragrance-free. If you're sensitive to scents and prefer skincare products that don't contain fragrance, here's another reason to try this moisturiser.
Anyway, as someone with combination-sensitive skin, I find this moisturiser incredibly soothing, hydrating and nourishing. I use it as the final step in my night-time routine, where I lock in all my other products with a "pearl-sized" amount of this cream (the official Etude House website says to dispense a "pearl-sized" amount and with good reason). It has never irritated my skin nor has it broken me out.
It doesn't leave behind a tacky film that some moisturising creams tend to do. Instead, it leaves my skin feeling soft and supple.
I also like the way it is packaged. I like that it comes in a tube and not a jar. It's so much more hygienic that way.  The nozzle is small and pointy, and it dispenses just enough product every time you squeeze it. Also, the blue and white colour scheme reminds me of La Roche-Posay's packaging.
If you're someone who's looking for a light-weight, mild, soothing moisturiser that hydrates the skin and retains moisture, you can easily give this one a go. People with extremely dry skin, however, I think, will not find this cream moisturising enough.
PRICE AND QUANTITY: It comes in two sizes, 30 ml and 60 ml. The 30 ml one (the size I bought) retails for 8,500 KRW, which is roughly 513 INR/8 USD.
AVAILABILITY: Etude House Global, Tester Korea, iBuyBeauti, RoseRoseShop, Jolse etc.
♥ OVERALL: I think this does a good job of hydrating and retaining moisture in your skin. It's a safe choice if you're unsure of what to use in your routine. I do think people with extremely dry skin won't think this is sufficient, however.
Etude House Soon Jung 2x Barrier Intensive Cream
Pros
It is lightweight.
It provides hydration and retains moisture well, too.
It is incredibly mild and non-irritating.
It should be a decent moisturiser for people with dry, combination or sensitive skin.
It is fragrance-free.
Cons
It might not be enough for those with extremely dry skin.
Availability is an issue.