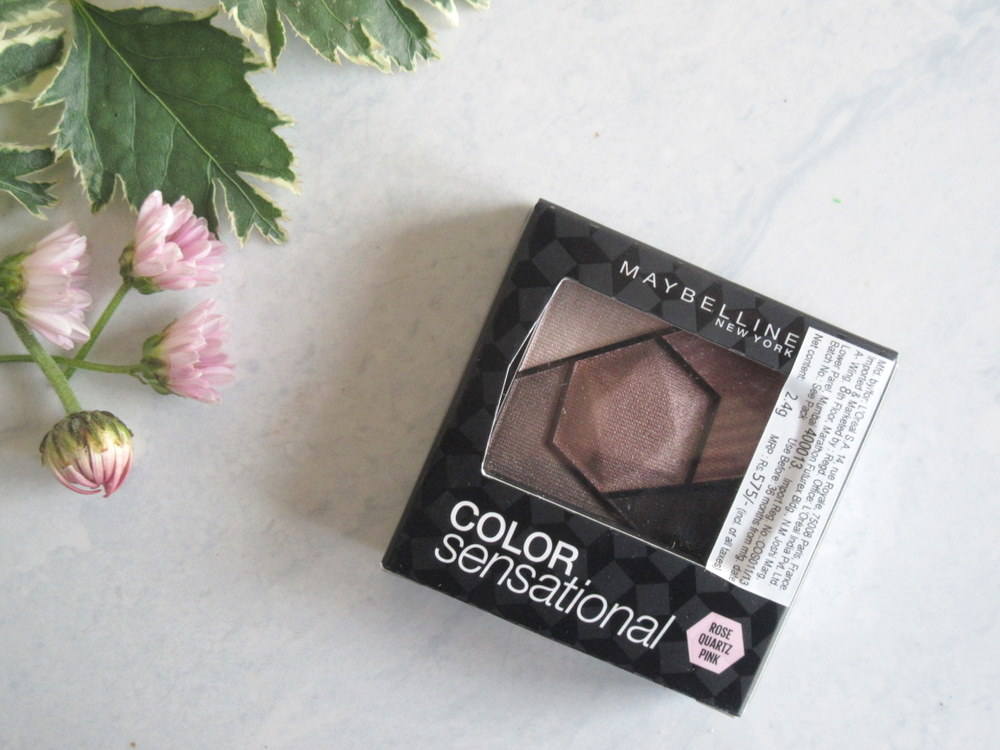 I'm not going to lie, this new launch from Maybelline had me all excited. With good reason too.
THE BACKSTORY: I love eyeshadow trios, quads and quints more than palettes. I just find them more convenient. Nothing more to it, honestly. Also, Maybelline's eyeshadow quads and quints tend to remind me of Japanese eyeshadows. The texture and the finish, especially. This quint – apart from the packaging – did not remind me of Japanese eyeshadows at all. That was a bummer.
*Also, I was having an off day so these photos are the best I could come up with. I don't know why I found it so difficult to photography this quint. Gahhh.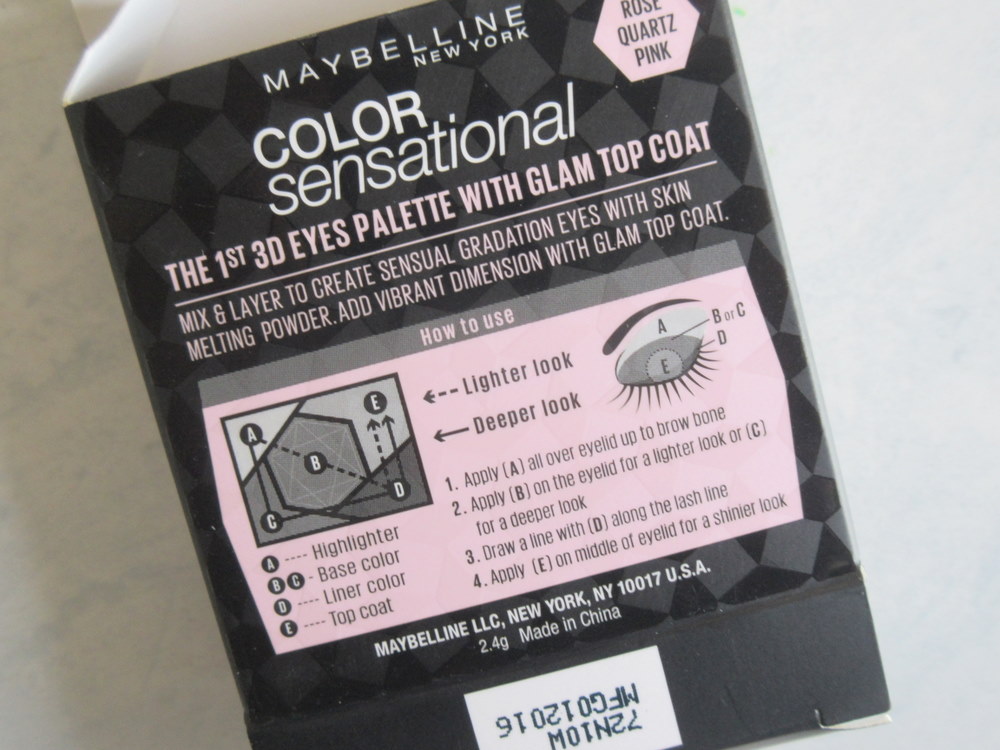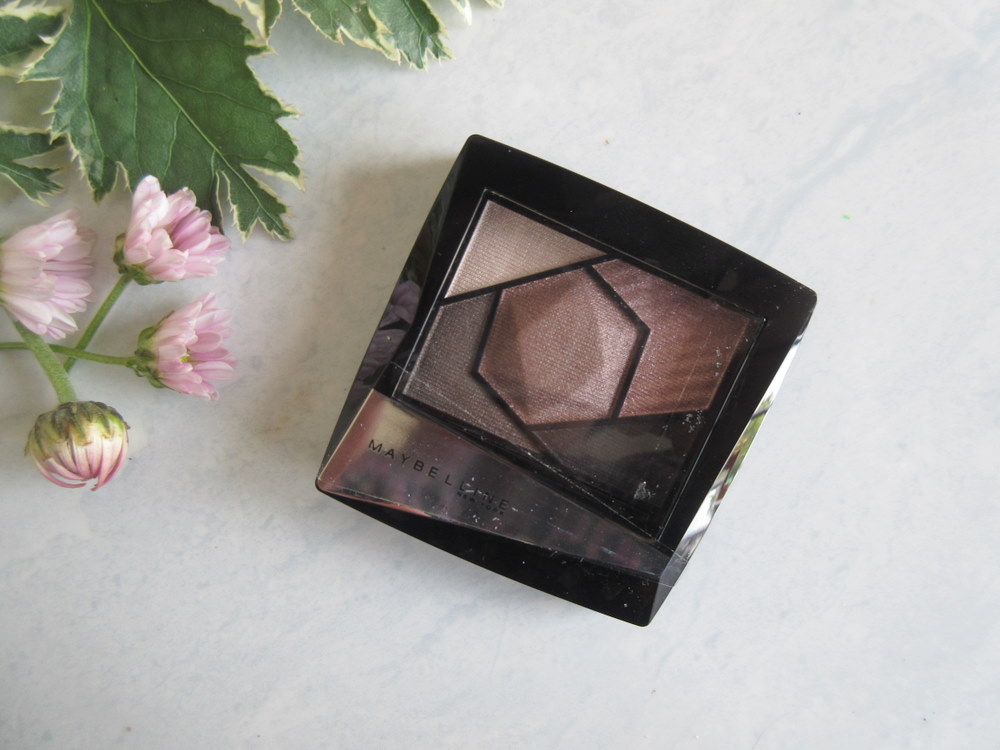 THE PRODUCT: Previously, eyeshadows that were in quads, trios and such by Maybelline were a lot softer and creamier.
The eyeshadows in this quint are a lot stiffer than its predecessors. They aren't extremely pigmented and the colour pay-off is quite average but you can intensify them by layering (as with any other eyeshadow). They are smooth and creamy but, again, not as creamy as its predecessors. They are soft and crumbly, so picking up too much will lead to a lot of fall-out. Tapping and patting motions work best, I found – it comes with your usual sponge-tip applicator; make sure to milk its worth.
It doesn't last well on its own, frankly. An eyeshadow base or primer strengthens its longevity
The shades within the quint are divided – there are 2 base eyeshadows (a lighter one for day time looks and a darker one for stronger looks), a highlight shade, a liner shade and a "top coat".
I'm glad that the "top coat" trend has caught on here as well. I tend to love such shades to layer on the middle of the lids, to add a little more dimension.
One thing I dislike about this eyeshadow quint is that the pans are too tiny. If you're someone with huge fingers (me) or if you're always in a rush (also me), you'll find the pans too small for you to swipe your fingers onto without dirtying the entire product. That brings me to – use the sponge applicator provided. Or just use makeup brushes. Unless you have tiny fingers. Then, you won't have any problems at all.
SHADES:  With a name like 'Rose Pink Quartz' you would expect some pinkish hues. Instead, you get some browns and a black and a beige with a rosy-hued beauty. All of the shades are neutral, nothing too stark. You could easily whip up day-to-night looks with it. Like I mentioned before, the shades in the palette are divided.
Shade A – It's a shimmery champagne-beige highlight shade.
Shade B – It's a shimmery fawn hued base colour.
Shade C – It's a shimmery darker brown base colour with grey-ish tones.
Shade D – It's a satin black liner shade with some barely-there shimmer. It is decently opaque – a definite step-up from the black in The Nudes palette.
Shade E – The gorgeous "top coat". It's a rosy brown with fine pink and white glitter.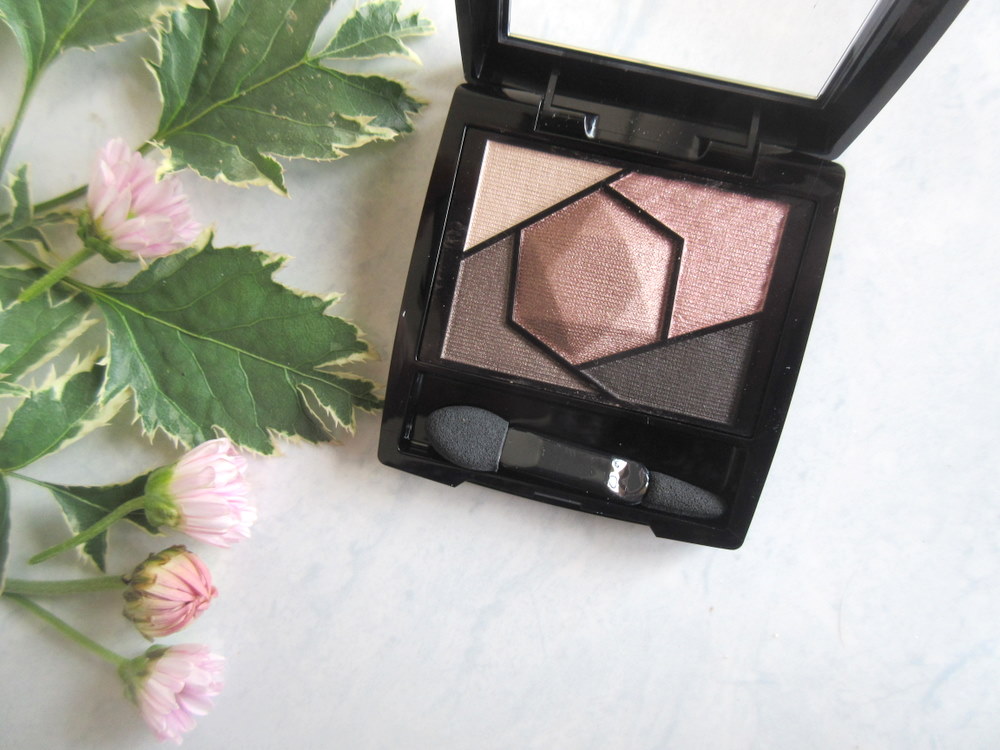 VARIANTS: It is available in 3 other shades – a gold one, a blue one and a purple one.
PRICE: 575 INR for 2.4 grams of product.
AVAILABILITY: Maybelline counters, Nykaa, Amazon etc
♥ Overall, I think the quint is a good enough product to warrant a purchase. The shades in this particular quint are beautiful and will be handy for quick looks. I also have a feeling this will be the most popular shade, the gold one being second.
Maybelline Color Sensational Diamond Eyeshadow Rose Pink Quartz
575 INR
Longevity (Without Primer)
6.5/10
Longevity (With Primer)
8.0/10
Pros
The colours are gorgeous and neutral. Nothing too stark or difficult to work with.
They aren't the most pigmented eyeshadows but that makes them easier to layer and build up.
They are smooth and easy to blend.
The shade selection, though limited, is made up of lovely shimmery shades.
Cons
The price is a little too steep for a High Street product.
Ridiculously small pans for the eyeshadows - not enough room for you to stick your fingers in and quickly swipe the shadows. You'll definitely need an applicator or a brush.