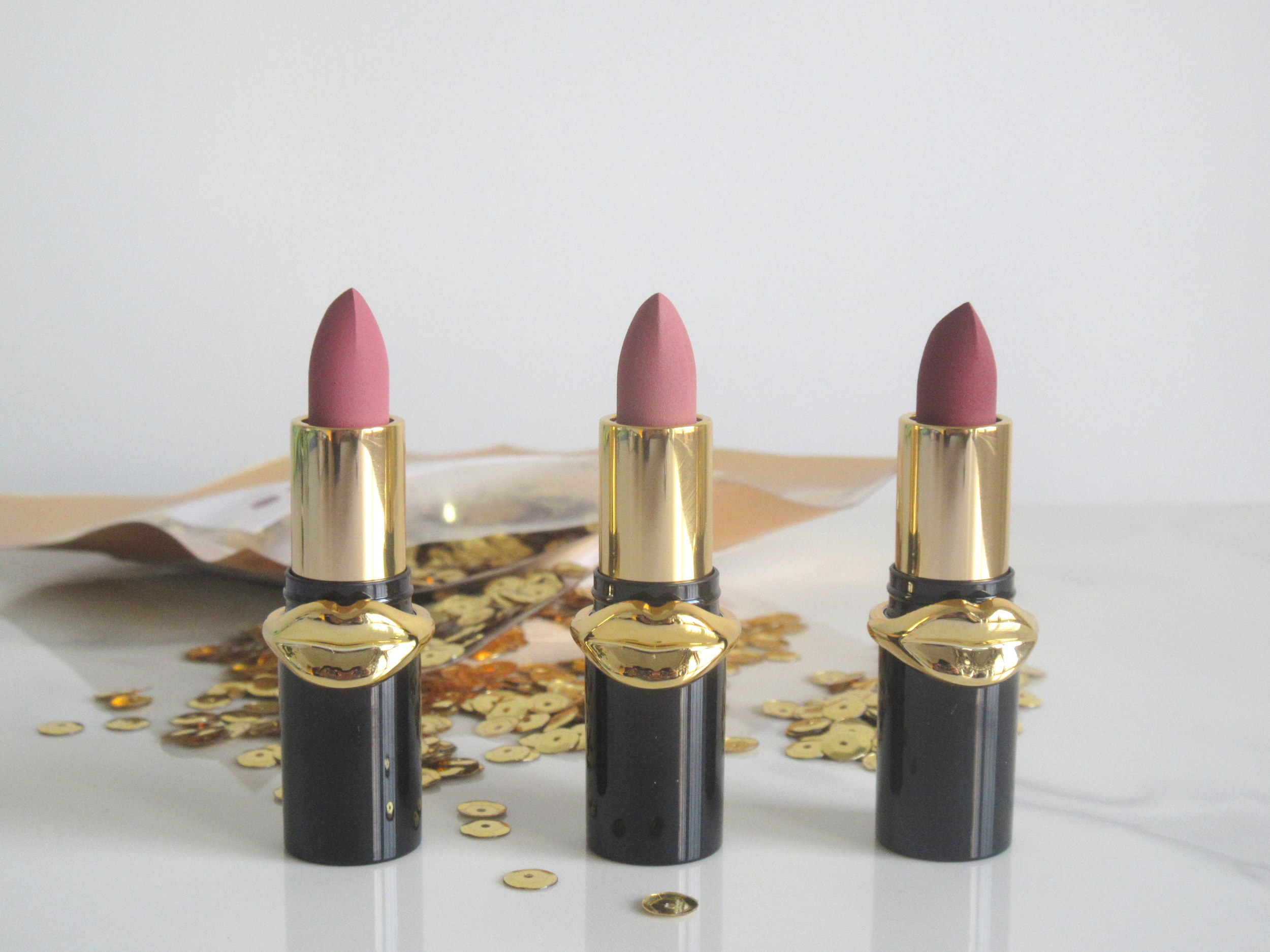 Hello, hello. I've been gone for far too long – again, I know – but I've been busy trying not to let Finals get the best of me. I've also been dealing with a couple of illnesses that have just been making me feel… low. What better way to shake off the bad vibes and de-stress from Finals via a new post on lipsticks?
THE BACKSTORY: I've always loved Pat McGrath's work – I've seen her work her magic on countless models on fTV (I used to watch quite a bit of fTV in my formative years). So, to own something from her makeup line is an absolute pleasure. Also, let's be real – she's the real "self-made" billionaire in the beauty industry who's worth talking about. *wink wink nudge nudge*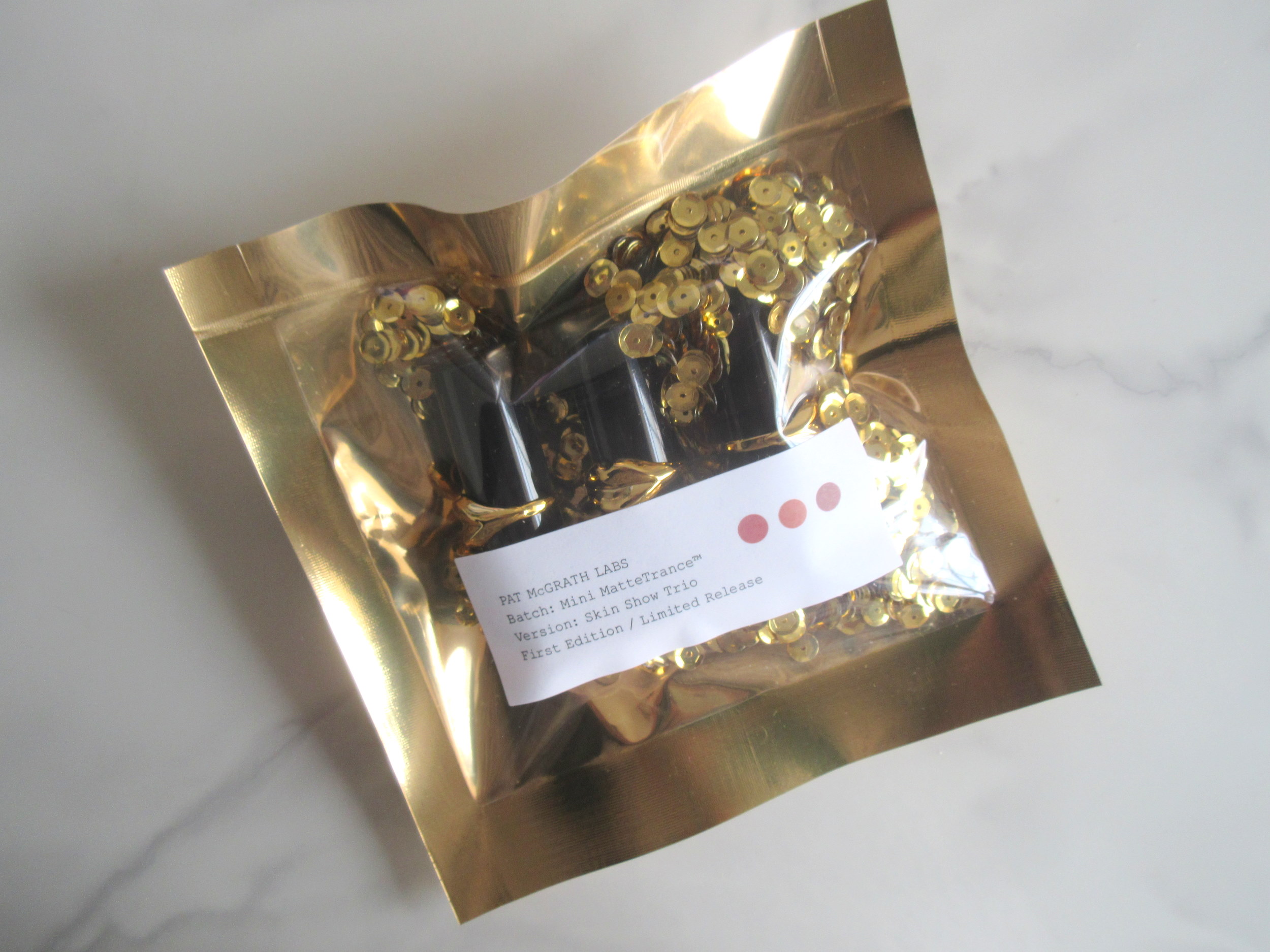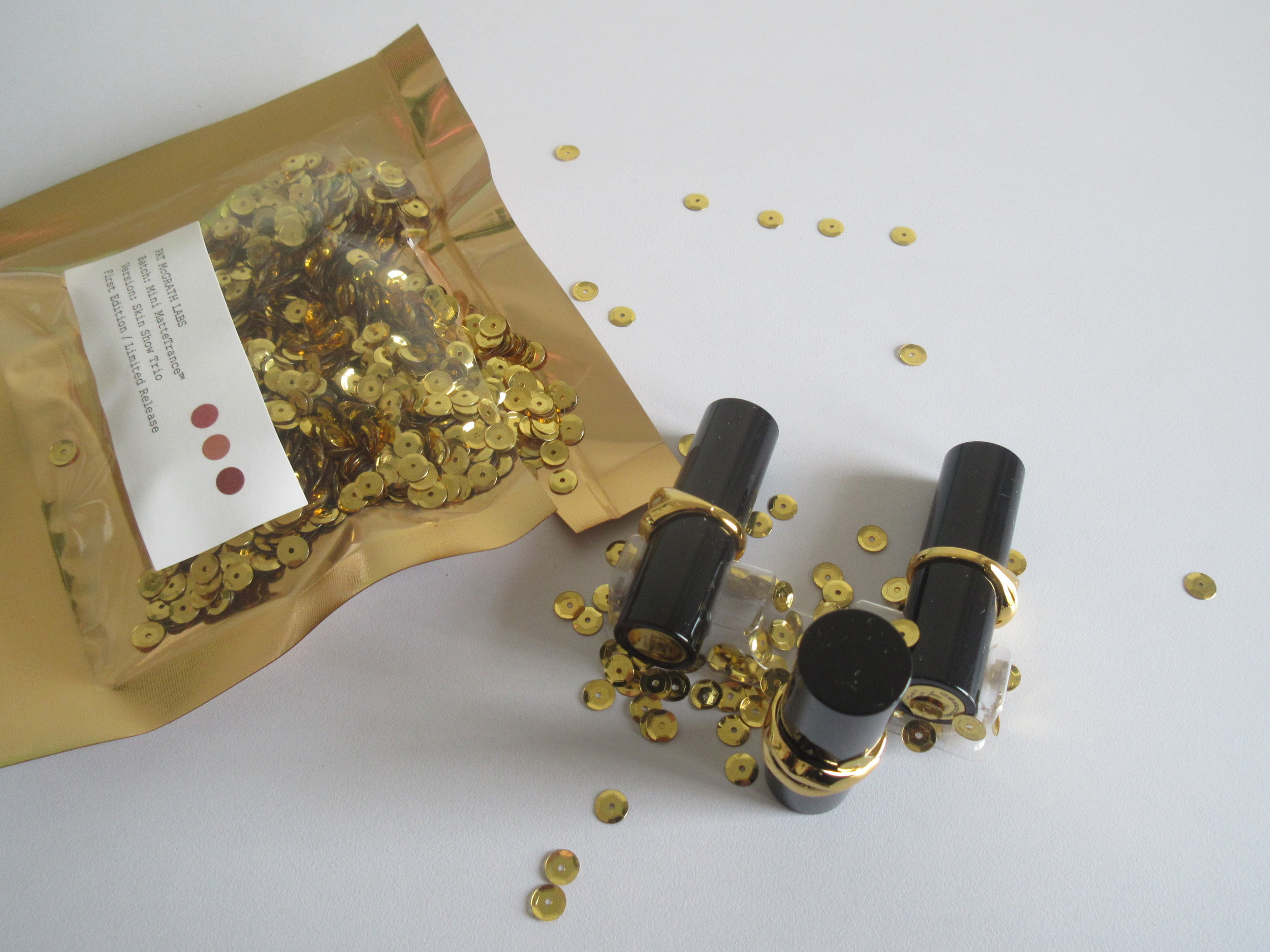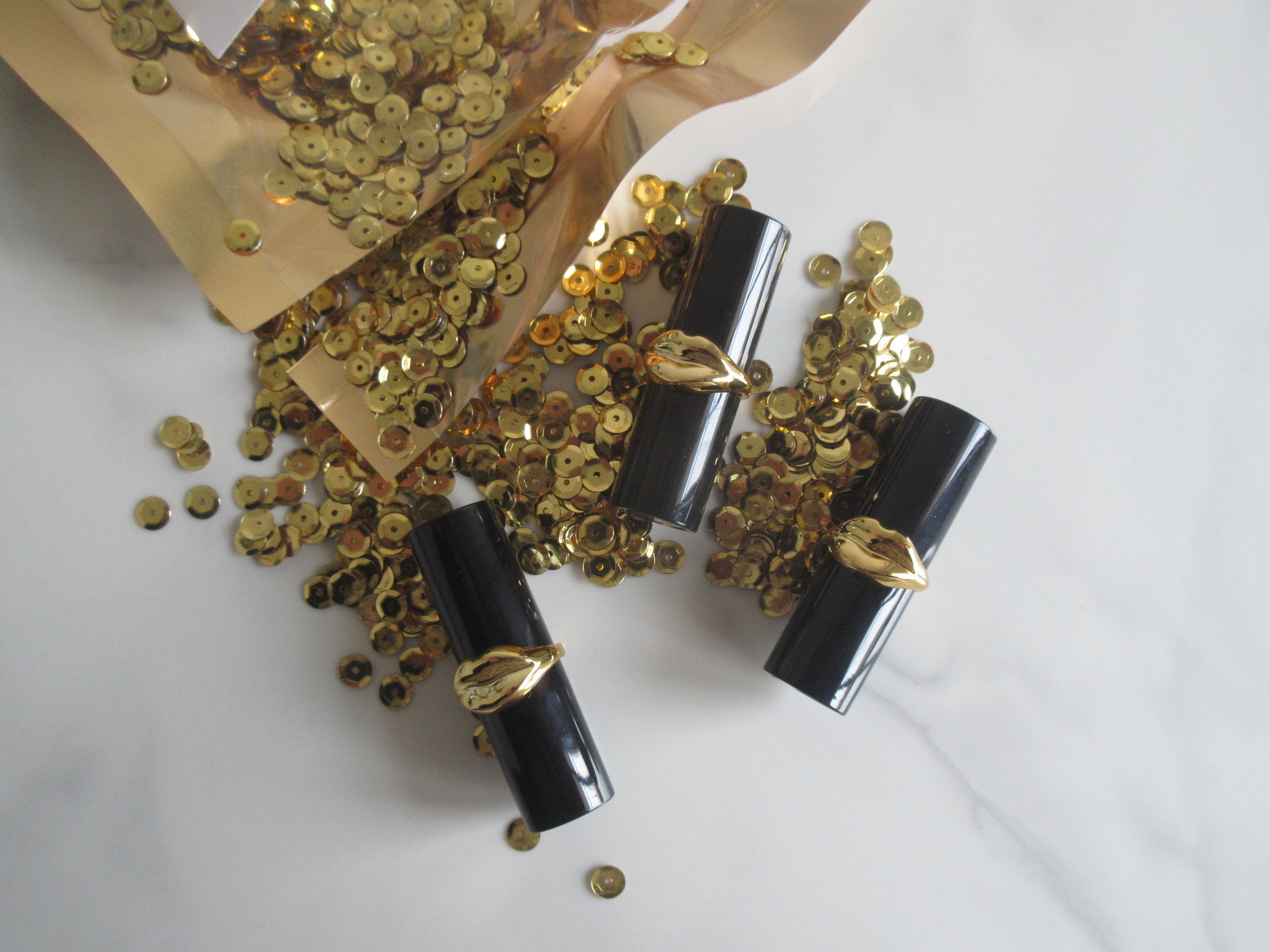 THE PRODUCT: Let me talk about the packaging first. It's iconic, yes, but it's also very wasteful. Think of all the sequins that people are probably just throwing away. I've kept my bundle aside to incorporate into a sewing project when my Finals are over. I enjoy sewing and I can totally picture what I'm going to do with mine.
Anyway, apart from the clear plastic bag and the gold sequins, the lipstick component itself is quite eye-catching. It's mostly black with some gold detailing. The gold lips in the middle instantly give away that they are, indeed, Pat McGrath lipsticks.
The lipsticks, on their own, look luxurious and all but are quite lightweight. That surprised me a little. But judging by their size, I don't know what I really was expecting. They may be light but they still are sturdy.
The brand released two colour-stories of these trios – one containing bold and bright shades and one containing nudes (the one I eventually picked up, after much deliberation).
I'm completely smitten with the formula, I'm not going to lie. I kind of wish all my matte bullet lipsticks were like this.
These are saturated with pigments and have one-swipe opacity (even if they're nudes). The lipstick bullet looks very velvet-y and that texture translates onto the lips. For a matte lipstick, they are very creamy and smooth. There's no tugging during application. They have a soft, powdery, semi-matte finish. They retain some form of creaminess which makes them a spectacular semi-matte as opposed to a true matte (à la MAC Ruby Woo).
These also wear beautifully throughout the day and are impressively long-wearing. Their longevity is impressive especially considering the fact that they're nude lipstick bullets. They don't dry out the lips or emphasize the lip-lines throughout the day.
You get a disgustingly small amount in each lipstick but it's a nice way to dip your toes into the pool of greatness that Pat McGrath Labs is.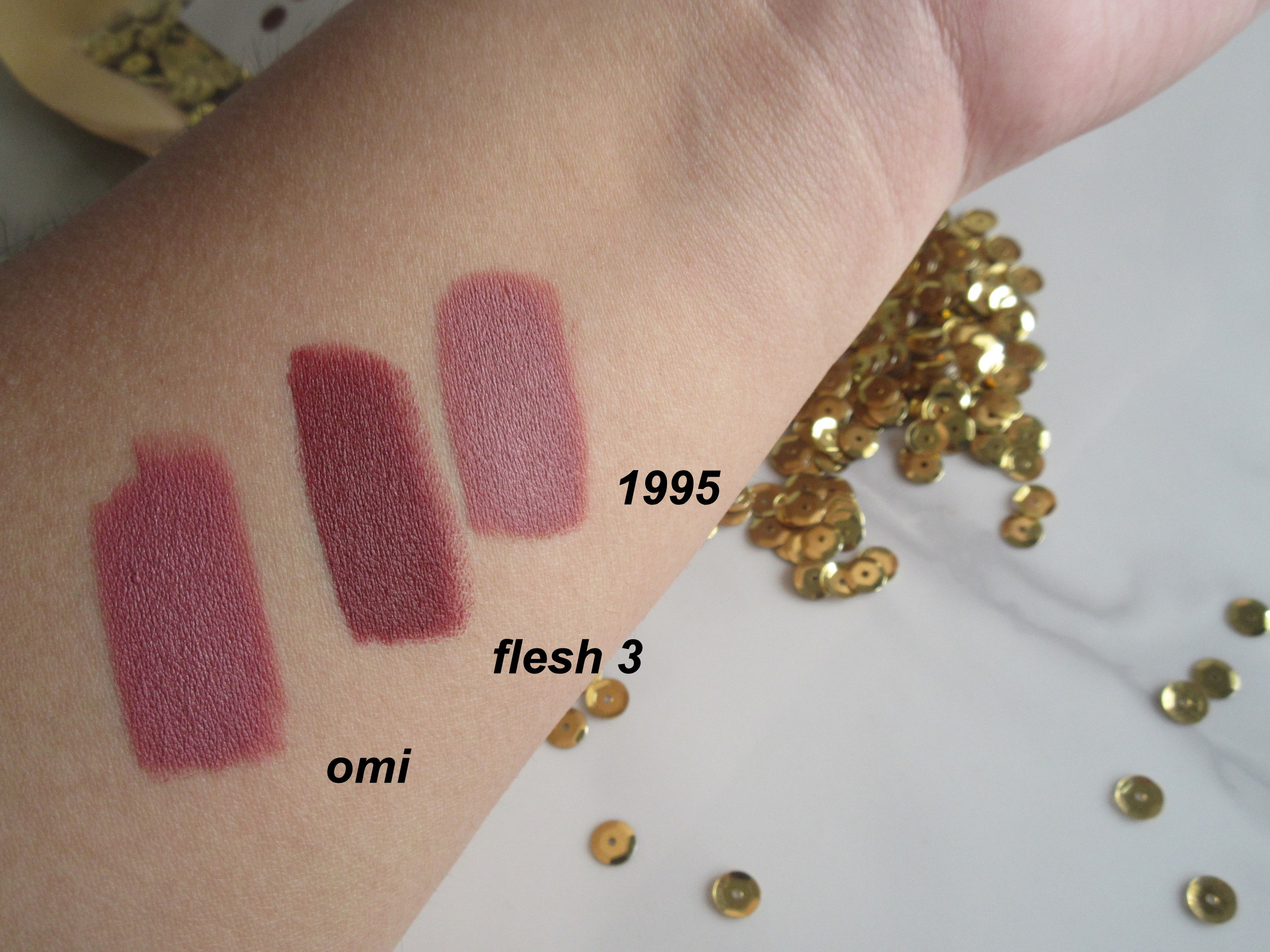 SWATCHES AND SHADES AVAILABLE: As previously mentioned, these trios are available in 2 colour-ways. One comprising of Brights and the other comprising of Nudes. 'Skin Show' is the nude trio.
'1995' – a light nude, with greyish undertones.
'Flesh 3' – a brownish burgundy.
'Omi' – a rosy nude (my favourite among the three).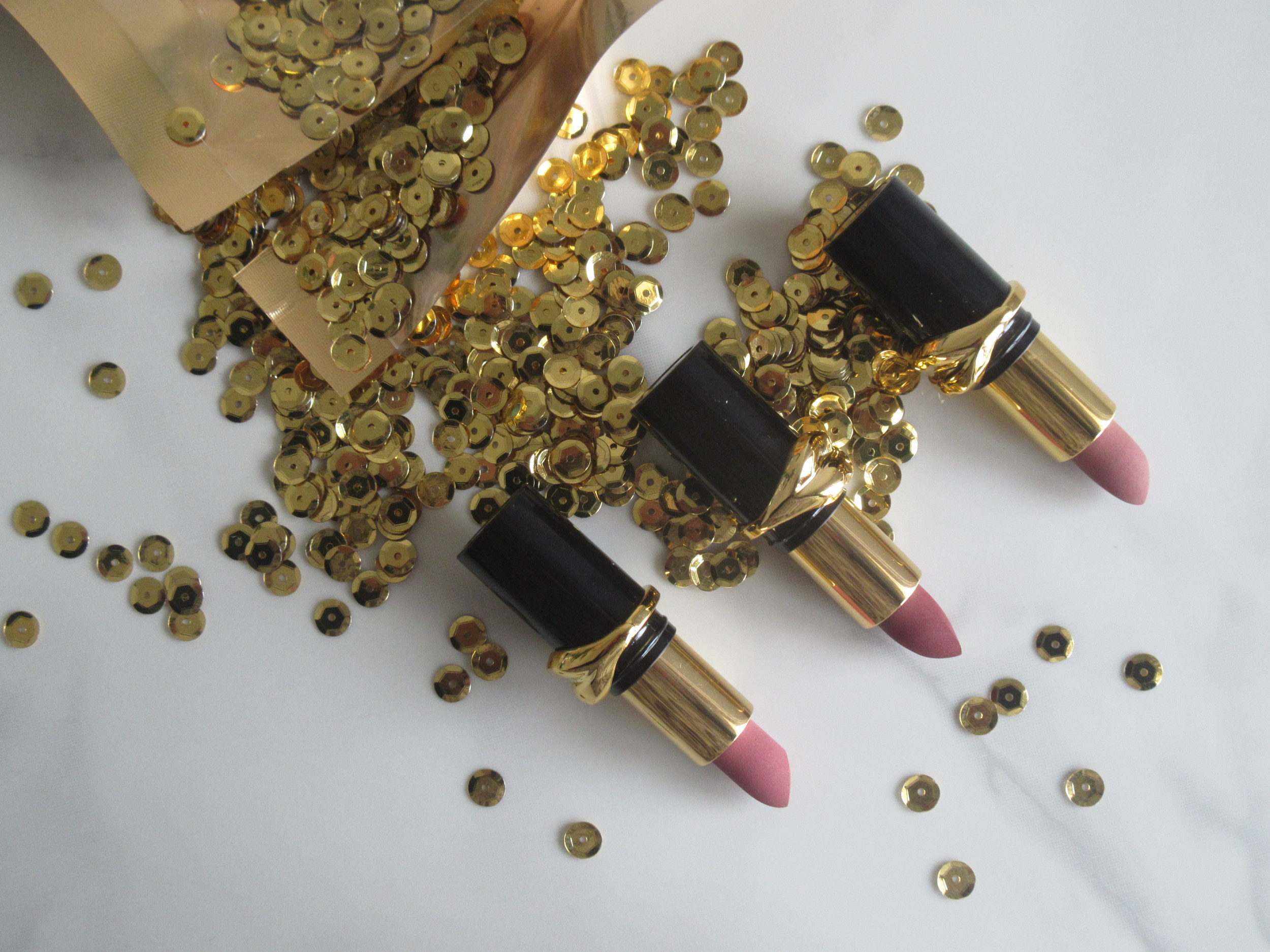 PRICE AND QUANTITY: $25 for 3 lipsticks containing 1.2 grams of product each.
AVAILABILITY: Pat McGrath official site, Sephora etc.
♥ OVERALL: I think these minis are a wonderful way to try out Pat McGrath's products. The lipsticks themselves are beautiful – both in terms of packaging and formulation. There's nothing negative about them for me to point out.
I also made a video on them, so you could check that out too. I'll address my video making in a separate post in the future. For now, Finals are keeping me busy. I'll see you all soon.
Pat McGrath Labs LUST: Mini MatteTrance Lipstick Trio in 'Skin Show'.
Pros
The formula is lovely - it's pigmented and opaque.
It's smooth and doesn't tug on the lips during application.
They wear nicely and have a soft, powdery, semi-matte finish.
They are quite long-wearing.
They are a nice way to try out the brand.
Cons
Availability is an issue.
The packaging, or the sequins in particular, is/are wasteful.