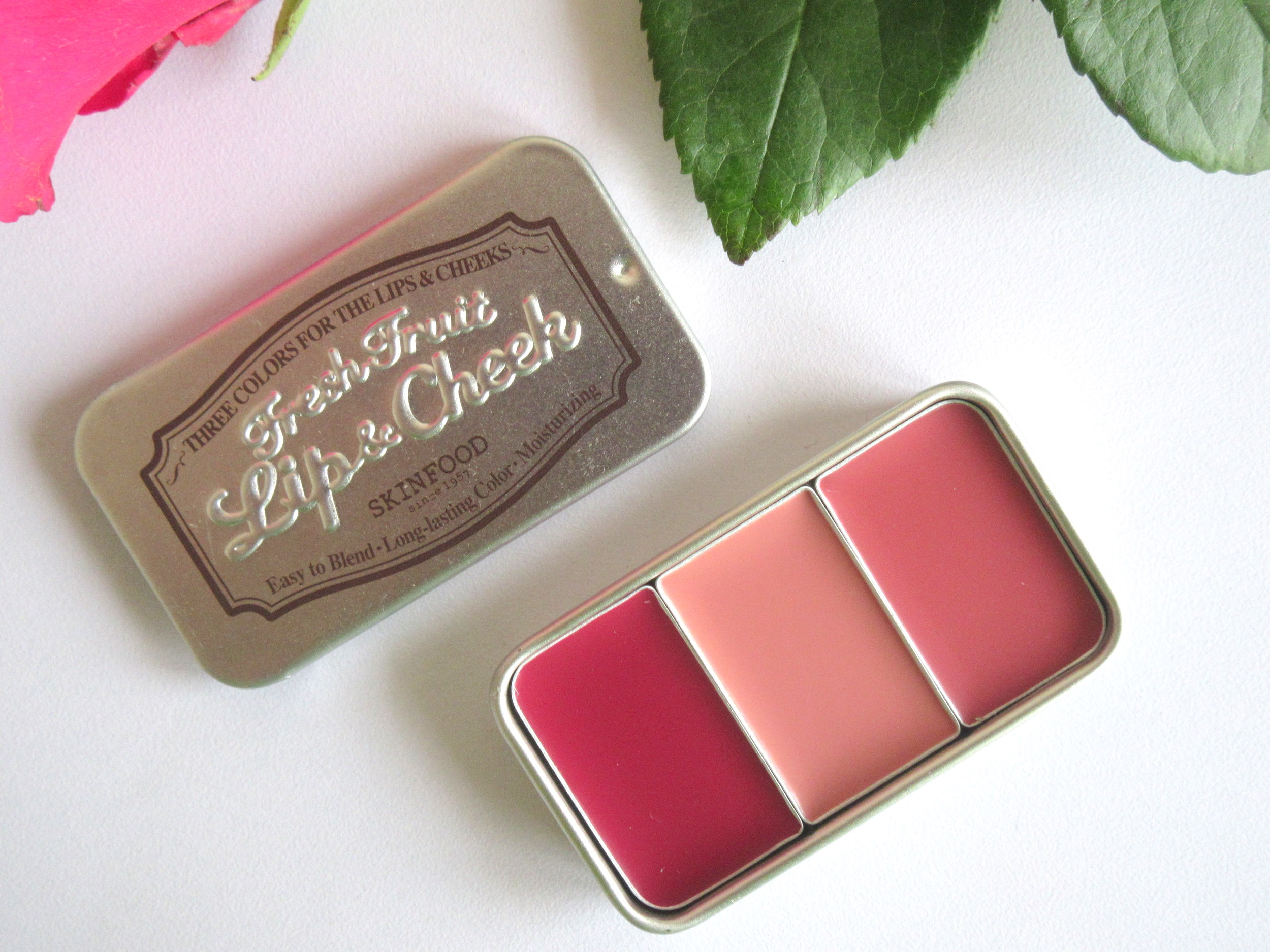 If you've been reading this blog for some time, I'm sure you're aware of my love for cheek products. I love blushers to a fault. It's almost like a disease. I also love things that come packaged in tins. What happens when you combine the two? A LOT OF THINGS.
THE BACKSTORY: I think the only other blush I own that comes packaged in a tin is one of the Too Cool For School Jelly Blushers. That one's a wonderful cream blush.
Anyway, this line of blushes from Skinfood has been around for many years now. They were initially available in 3 shades (your generic K-Beauty shades of red, orange and pink) but then they added a few more colours to the roster.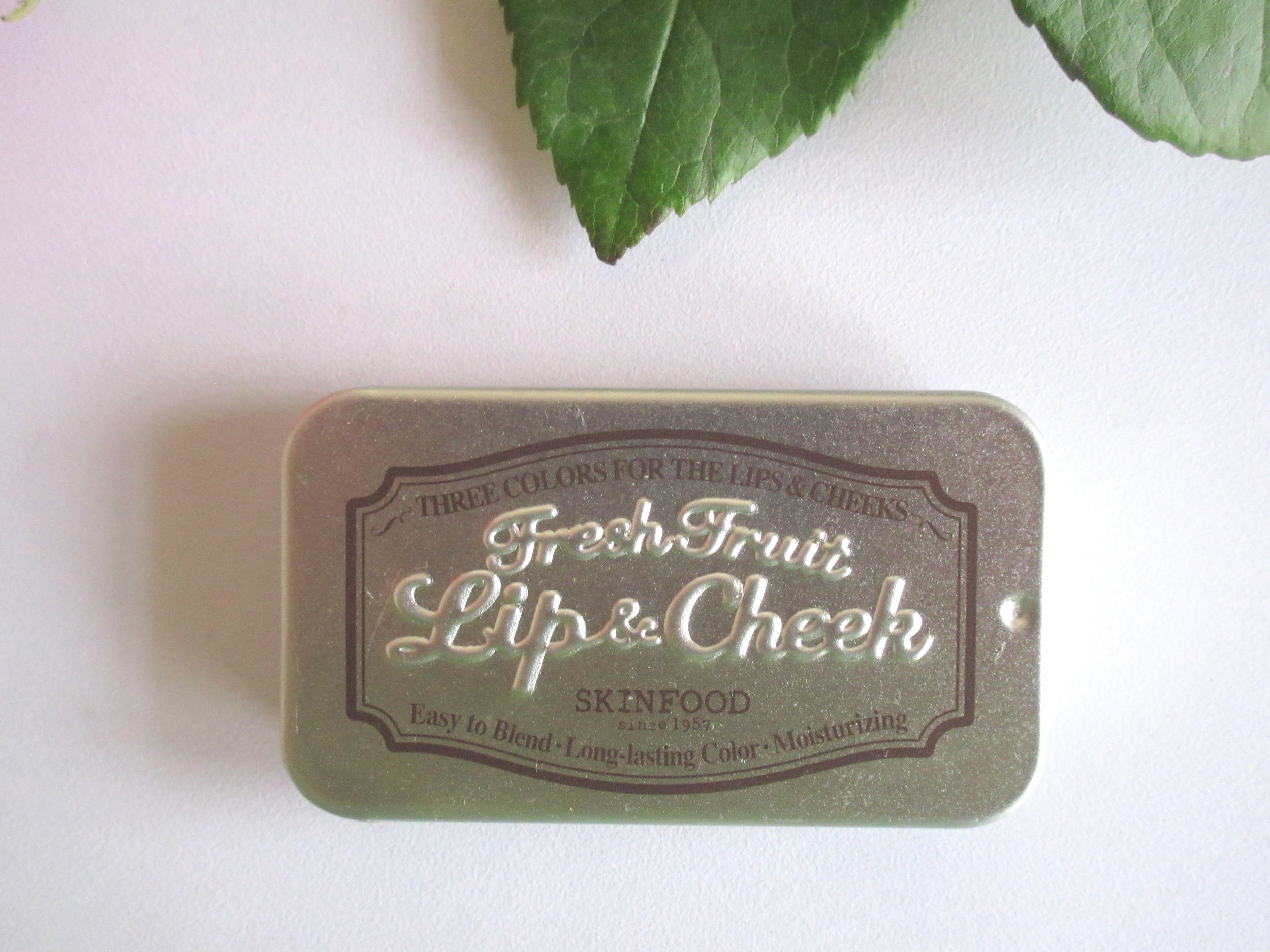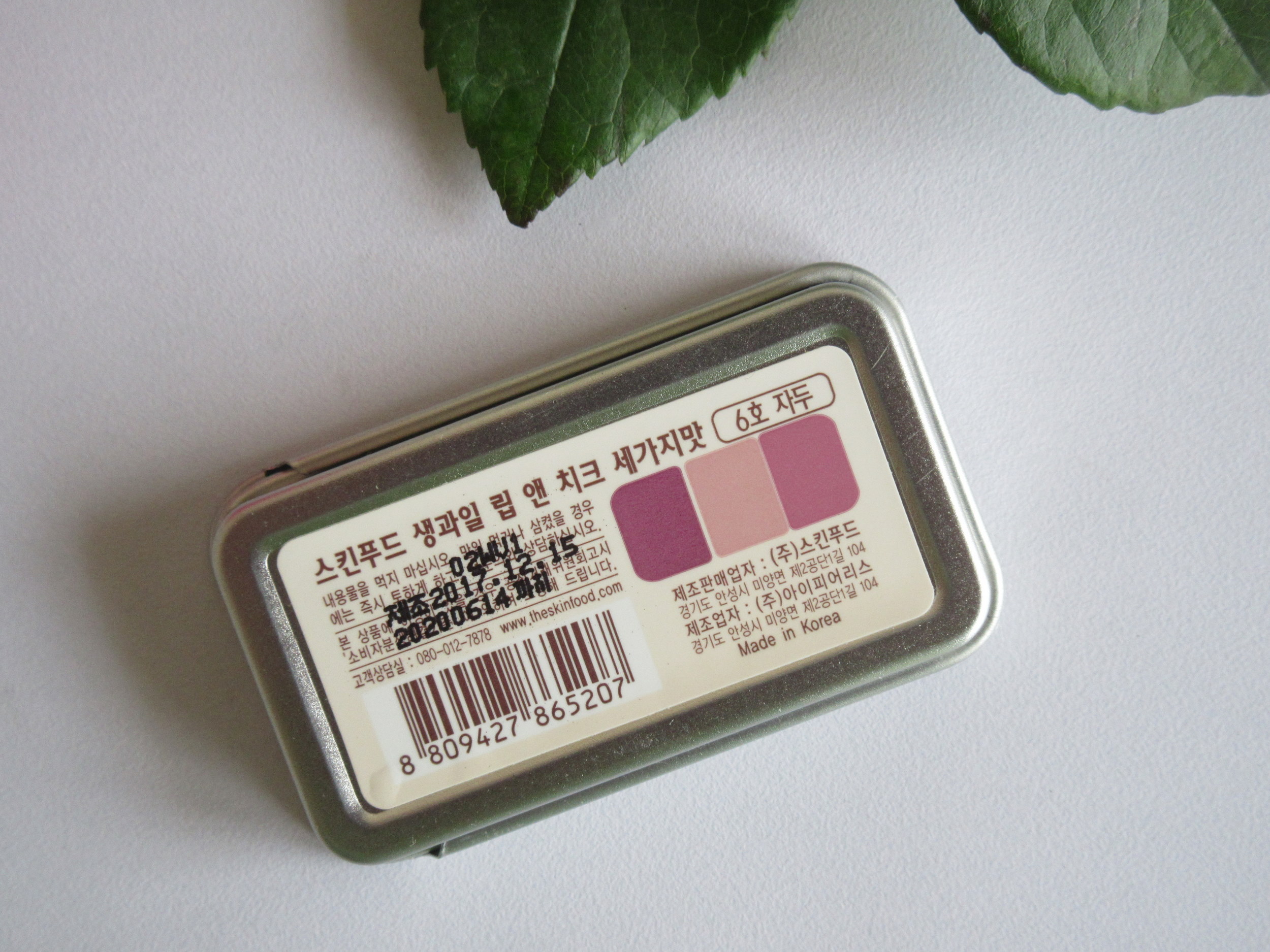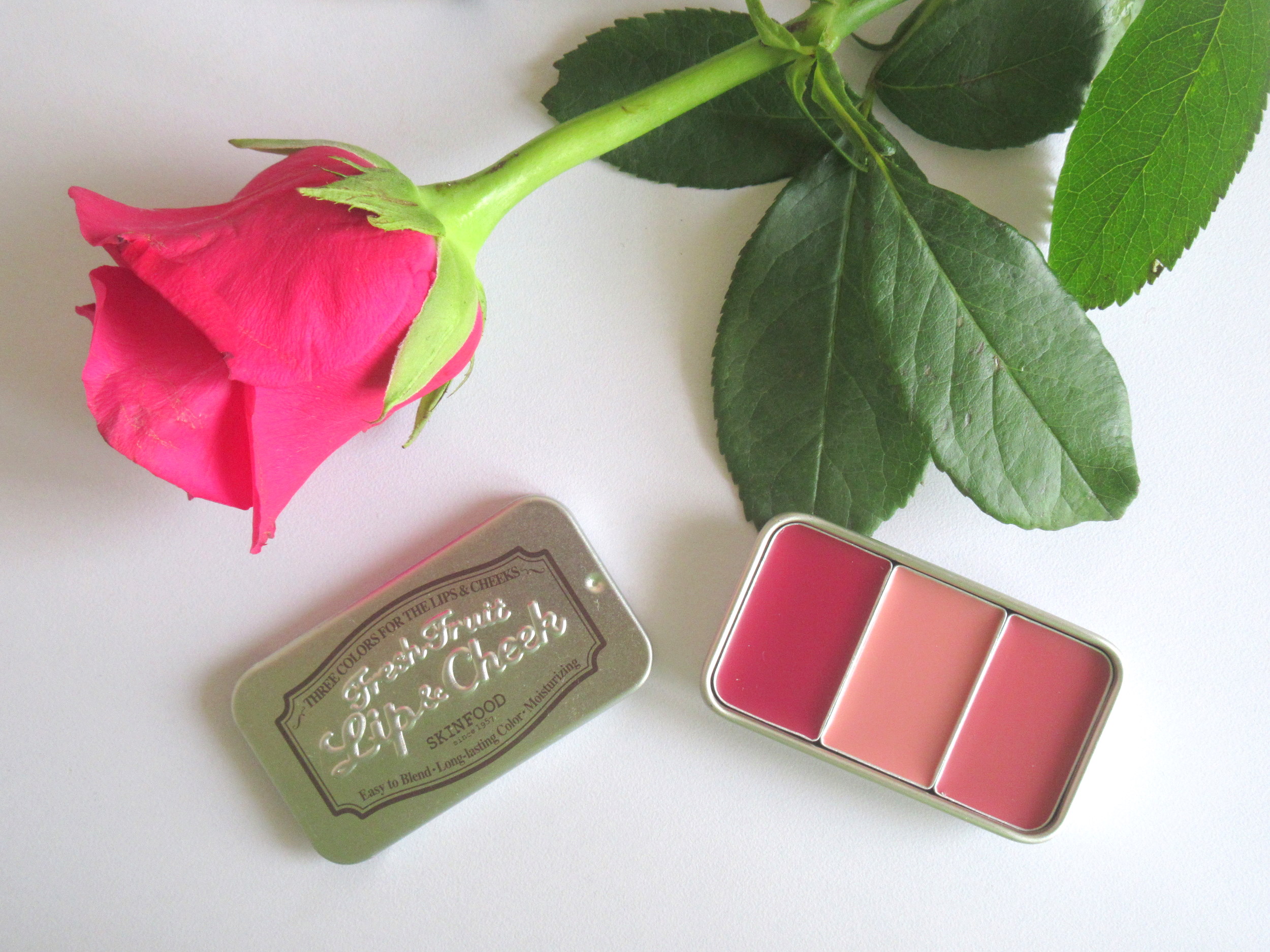 THE PRODUCT: It comes, like I mentioned before, packaged in a little tin container. The lid slides off and shuts with a satisfying click. It's much smaller than you'd anticipate, honestly, but I like that about it.
As cream blushers, these are magical. They have a harder consistency in the pan. But as they come in contact with the heat of your fingers, they melt and become smoother. They go on smoothly and easily. You can pick up the colour of your choice on your finger, dot it on your cheeks and blend it out. It's a little tough to blend out if you let it sit for too long. They tend to stain and end up blotchy. So, you need to be quick.
Also, the colours are pigmented. They're not as translucent as liquid blushers or some cream blushers. They are quite opaque but when blended out well, they look rather natural. They also impart some sheen to the cheeks. I always appreciate that.
Unless the colours are set with a powder, they don't have exceptional longevity.
They have a fruity scent to them. Not so much if you put your nose on the pans but it's evident when you warm up the colours on your fingers. They'll have a lingering fruity fragrance.
As lip products, the colours show up perfectly well. However, because they are so emollient, they can feel a little sticky and heavy on the lips. You could, however, blot off the excess stickiness if you're smitten with any of the colours and really wished to make it work.
It's also rather nice to pack when you're travelling. Instead of lugging around 3 different blushes, you could just pack this little guy.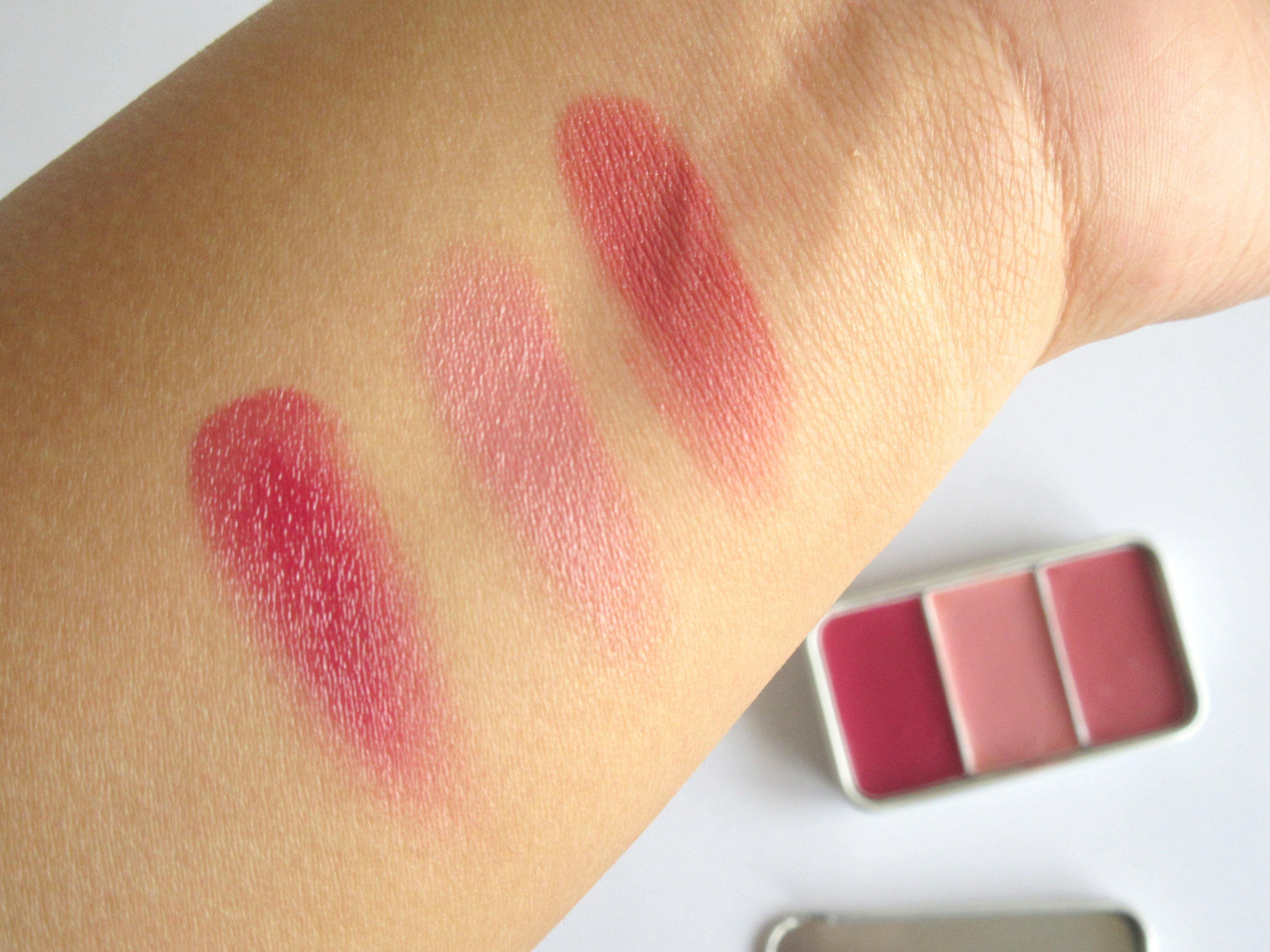 SWATCHES AND SHADES AVAILABLE: This line currently carries 6 different variants. I believe that among the 3 shades in each trio, there's one cool-toned hue, a warm-toned hue and a neutral hue.
#1 Orange
#2 Strawberry
#3 Cherry Tomato
#4 Fig
#5 Fruits Mix
#6 Plum – There's a warm caramel nude shade, a neutral pinkish nude shade and a cool-toned berry shade.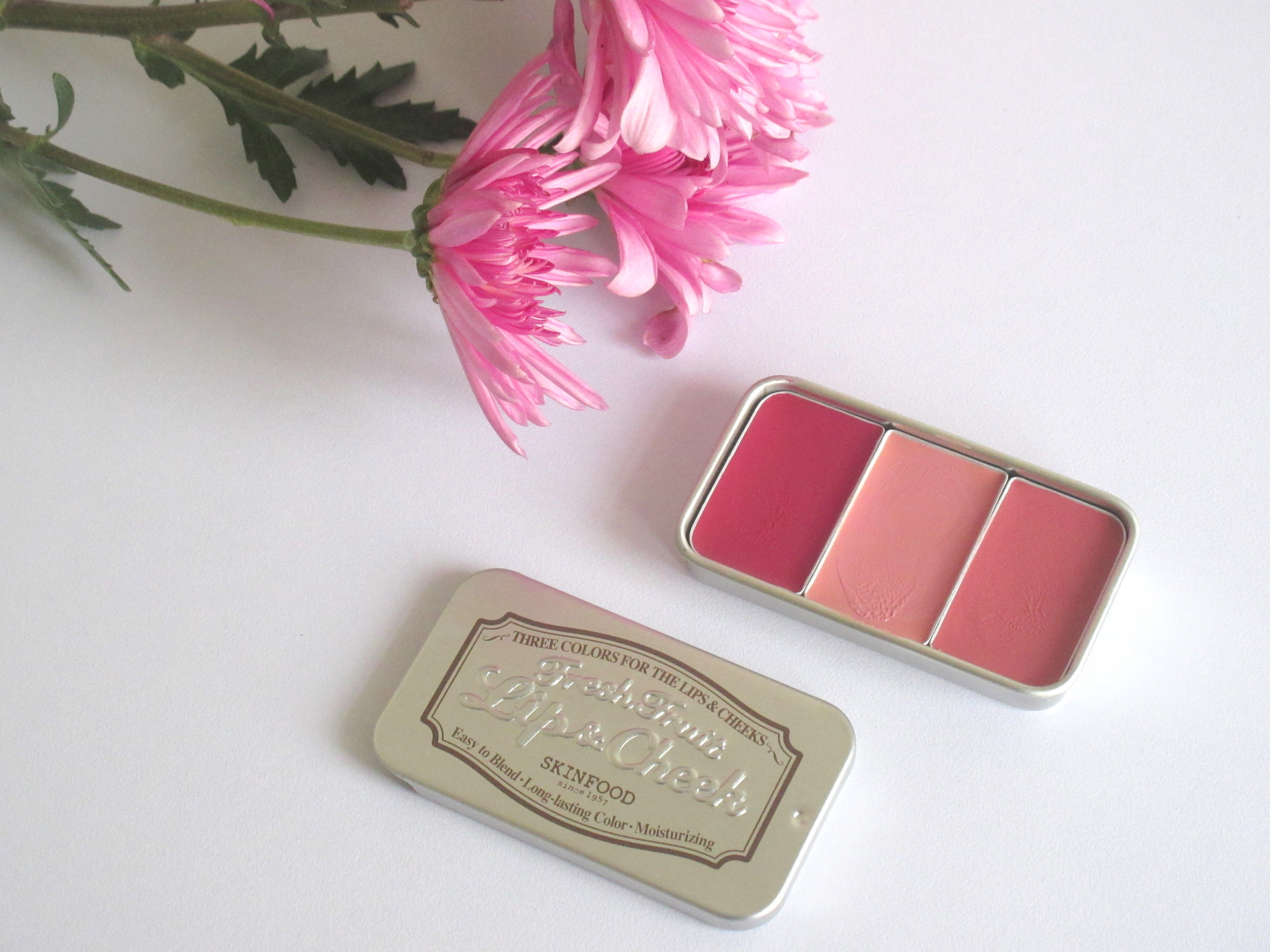 PRICE AND QUANTITY: Retails for 9,000 KRW (approx. 557 INR/8 USD) for 3 pans that contain 2.5 grams of product each.
AVAILABILITY: cosmetic-love, TesterKorea, iBuyBeauti, available locally on Beauty Barn etc.
♥ OVERALL: It's a great cream blush and you get 3 undertones and 3 shades in one. Worth a look if you like cream products. Or tins. Heh.
Skinfood Fresh Fruit Lip & Cheek Trio in '#06 Plum'.
Packaging (I'm biased for this one)
10.0/10
Pros
Looks super fresh and dewy on the cheeks!
You get 3 different undertones as well as 3 different shades in one.
Tin packaging always melts my heart. It is travel-friendly too.
Super pigmented. Shows up on the lips as well.
Nice shade range.
Cons
Not particularly long-wearing.
Not particularly functional as lip colours.