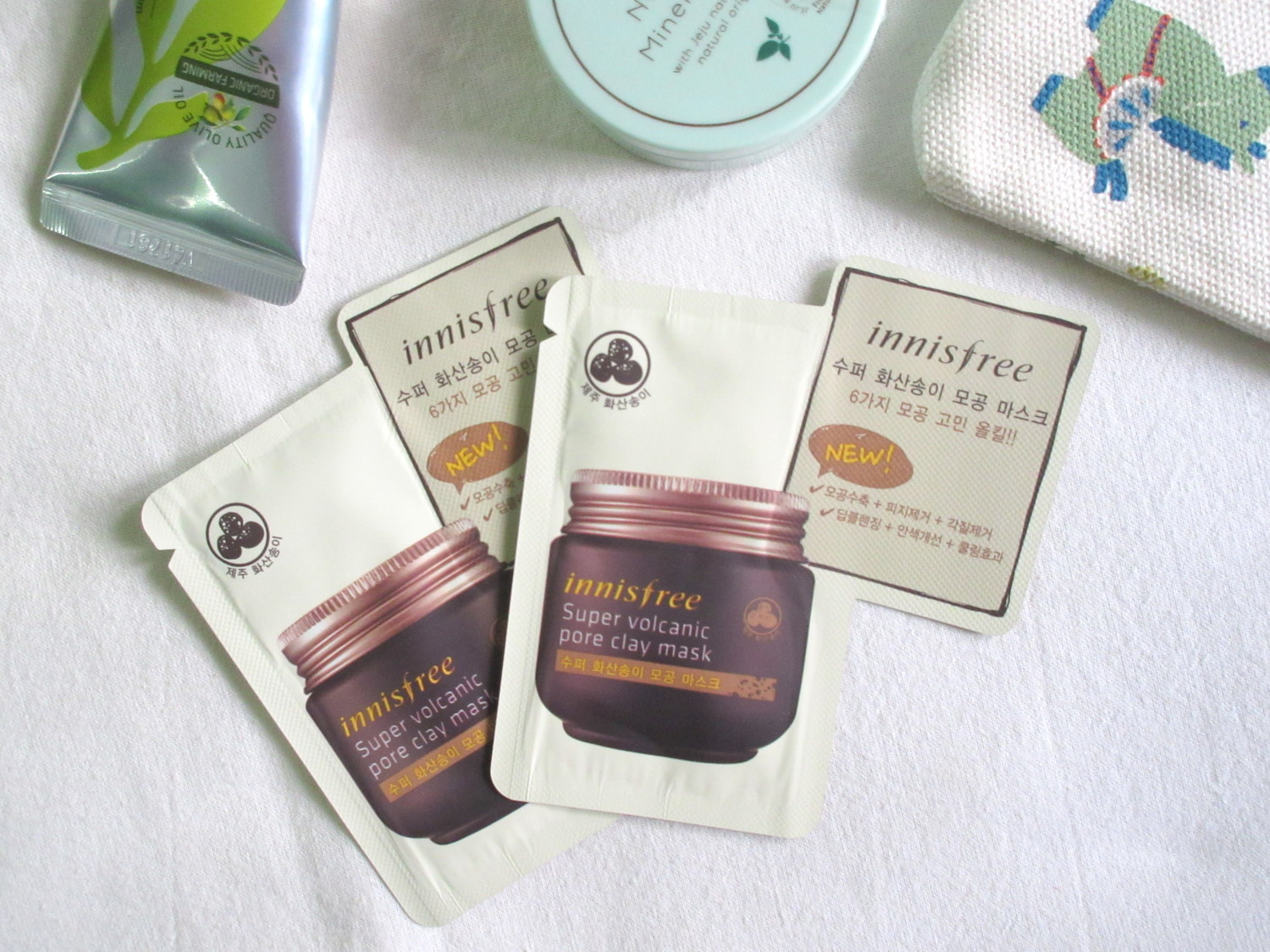 Annyeong, everyone. This is another sample session on the site. Funny thing is, the last sample session was on an Innisfree kit too. I really do have a thing for their products. It's sort of ridiculous.
THE BACKSTORY: I recently got a ton of Innisfree products to try. I made my beloved Uncle go to the Innisfree Store in Khan Market, Delhi and he wound up picking up way more than what I had written on my list (he actually took the mock list with him, before I cleared out the expensive things to fit my budget) but it was worth the splurge. Anyway, they gave him a ton of samples and a membership card, which is exciting but sad, since I don't live anywhere near Delhi. And you can expect to see more Innisfree products here.
THE SAMPLE(S): Innisfree Super Volcanic Pore Clay Mask.
ACQUIRED WHEN: Shopping at Innisfree.
BREAKDOWN: This clay mask is grey in colour and contains some volcanic clusters from Jeju Island to help deep-cleanse the face. It dries up quickly once you smooth it over your face. It goes on easy and doesn't drag and even after it dries, it doesn't crack as much as your generic clay mask. If you purchase the full-sized product, you may have issues regarding its hygiene since it comes in a tub and you have to scoop the product out. Other than that, it doesn't have any issues. It exfoliates well and gets rid of excess sebum and brightens the skin.
Note: I did like the initial results that I got – it brightened my complexion and seemed to have gotten most of the dirt off my face. However, when I woke up the next morning, my face was way more oily than usual. I reckon that happened because my face is oily/combination rather than just straight up oily. Also, by evening, I saw two new pimples on my cheek. I had been pimple-free for quite a long time and seeing not one, but two pimples irked me more than usual. There is another version of this mask which is meant for people who don't really have pore issues as such, which I think would be the wiser choice. However, that being said, I can completely see why it's so popular with people who have oily skin and with pore issues.
RETAIL PRICE & AVAILABILTY: $13-$18 for the full-sized product; available at cosmetic-love, w2beauty etc
CONSIDER REPURCHASING THE REAL DEAL? No, but I could cave and give the other version a go. However, with the two pimples I got, I think I'm better off without either of the versions. ^^~