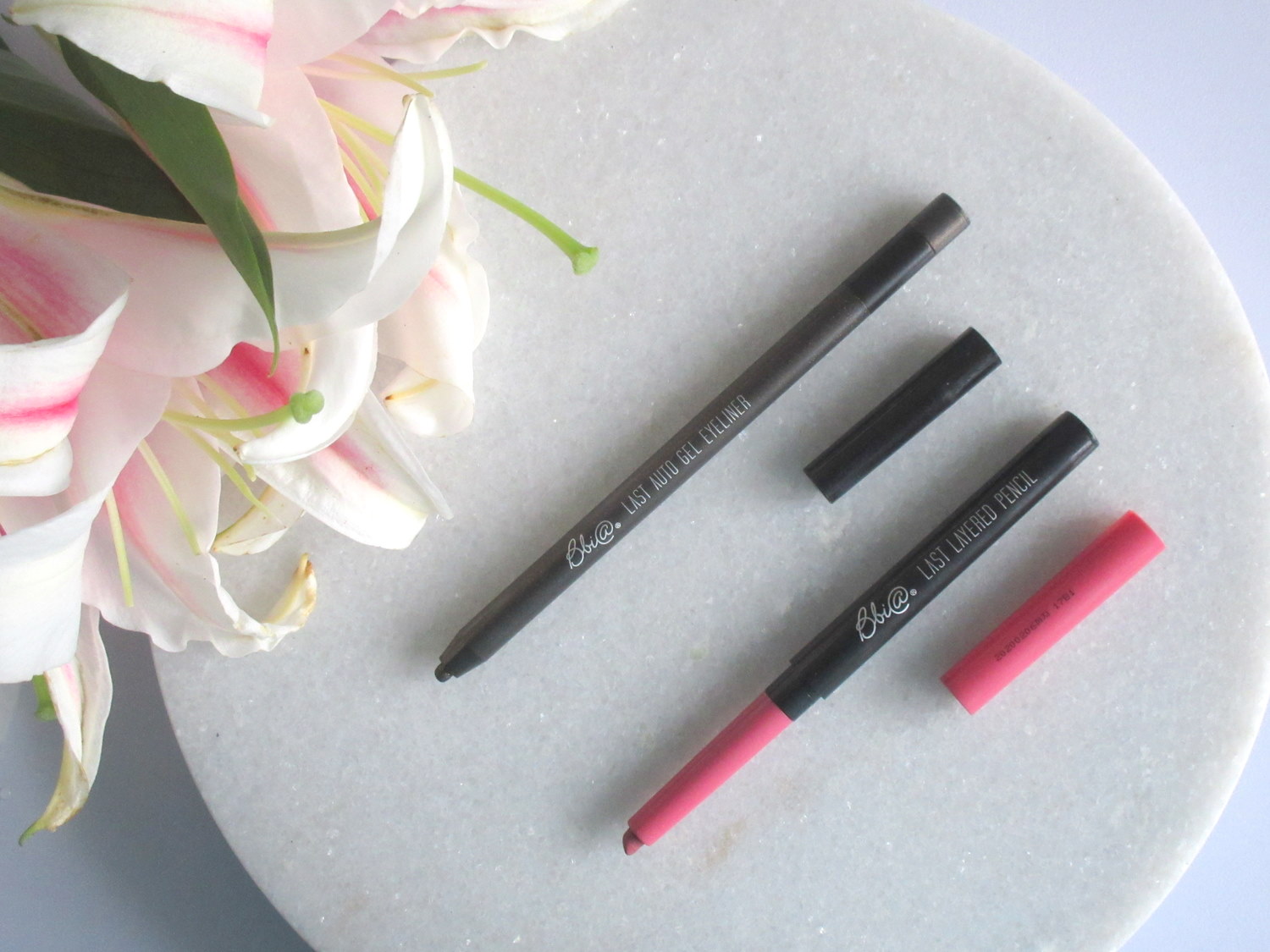 You guys, if you still haven't tried out BBIA products, you're missing out. You get some great products at affordable prices.
THE BACKSTORY: If you've been into K-beauty for a while, you have surely come across BBIA. It is what you'd call an "underdog brand". They don't have gimmicky products nor do they shove their marketing campaigns down our throats. They are quite popular, even after having an online-exclusive presence. I have been on a serious BBIA kick lately and it all started with this lipstick.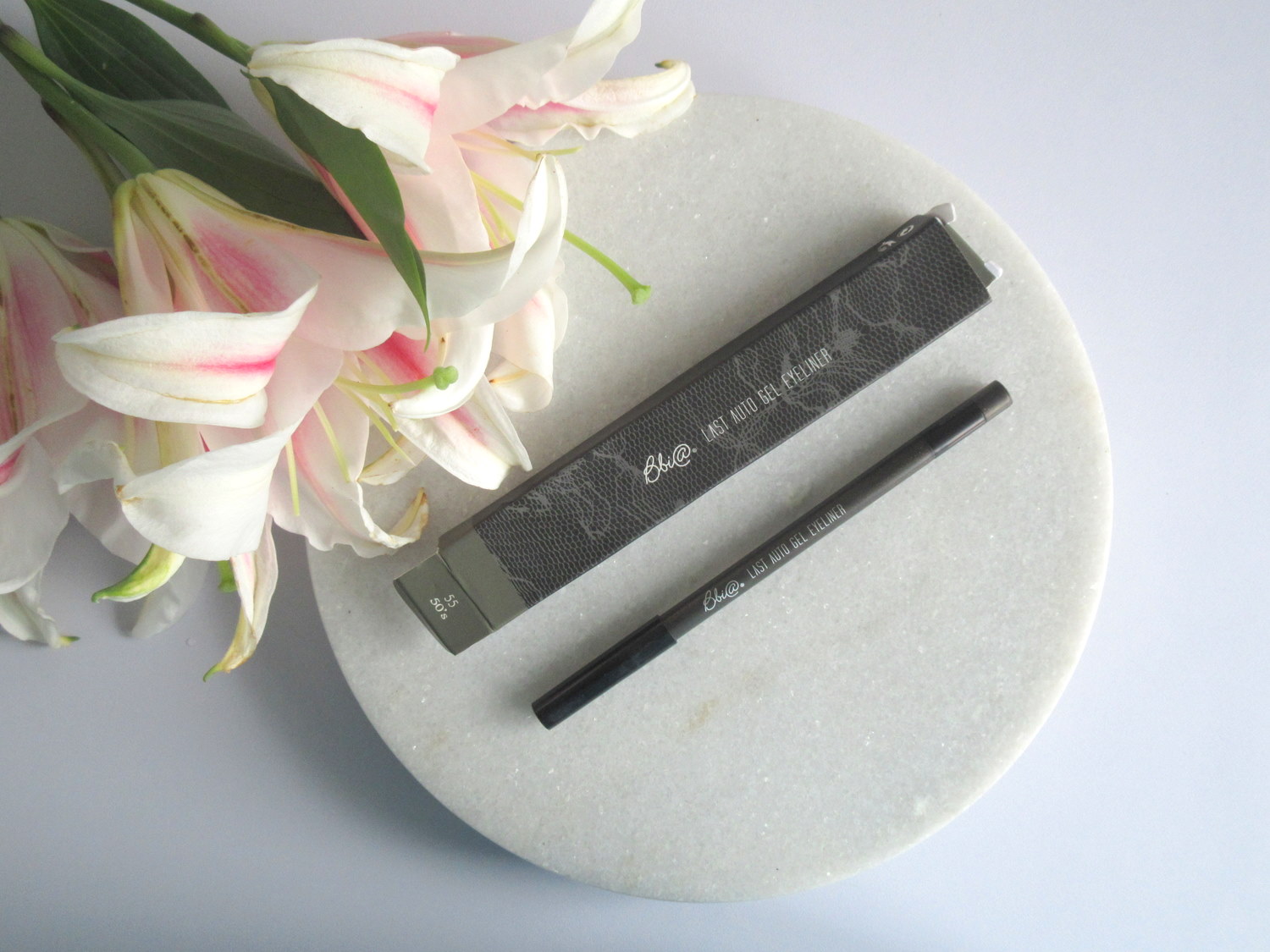 BBIA Last Auto Gel Eyeliner in "No. 55. 50's": That's a very confusing name, I know. The shade is called "50's". It's a stunning khaki-brown with gold pearls in it. It's a beautiful, beautiful shade.
I think it's a decent eye-pencil. You get the opacity and pigmentation of a gel-eyeliner in a handy pencil form. It sets very quickly, so, if you like smudging your eyeliner for a more dishevelled look, you'll need to act fast. Once it sets, it doesn't budge. My problem with these eyeliners is that they tend to dry out very, very quickly which makes it hard for you to draw a smooth and even line, with minimal tugging. However, the saving grace is that there is an in-built sharpener at the end of the pencil. You can sharpen the dried-out pencil to reveal a newer side and then smoothly draw your eyeliner.
Like I mentioned, this belongs to the girlfriend. When I asked her what she thought about it, she said that she thinks it's a very pretty colour. She loves the shimmer in it. She likes that it's smudge-proof and easy to work with. She does find it a little dry which is why she's appreciative of the built-in sharpener. What she loves the most, she tells me, is the price.
"SO SEEEP, I CAN BUY." she said. She's not illiterate, you guys. That's just how we talk. Since BBIA has more than a dozen colours of their eyeliners, I reckon she's going to be getting more in the future.
PRICE: $8 for 0.5 grams of product (You'll most likely always get a good price-reduction with these eyeliners since BBIA tends to have a lot of offers/sales).
AVAILABILITY: TesterKorea, BeautyBoxKorea, StyleKorean, BeautynetKorea, KoreaDepart etc.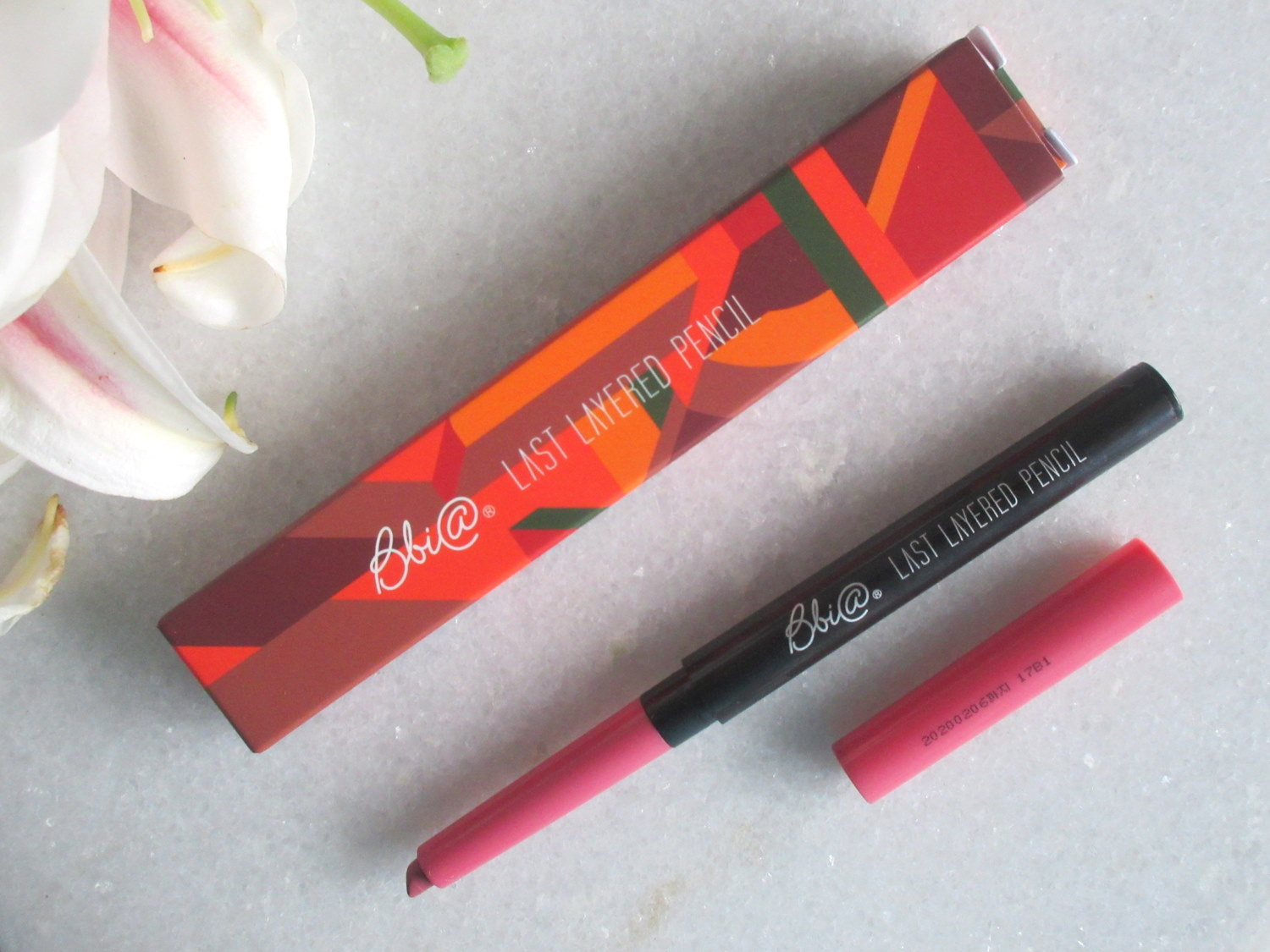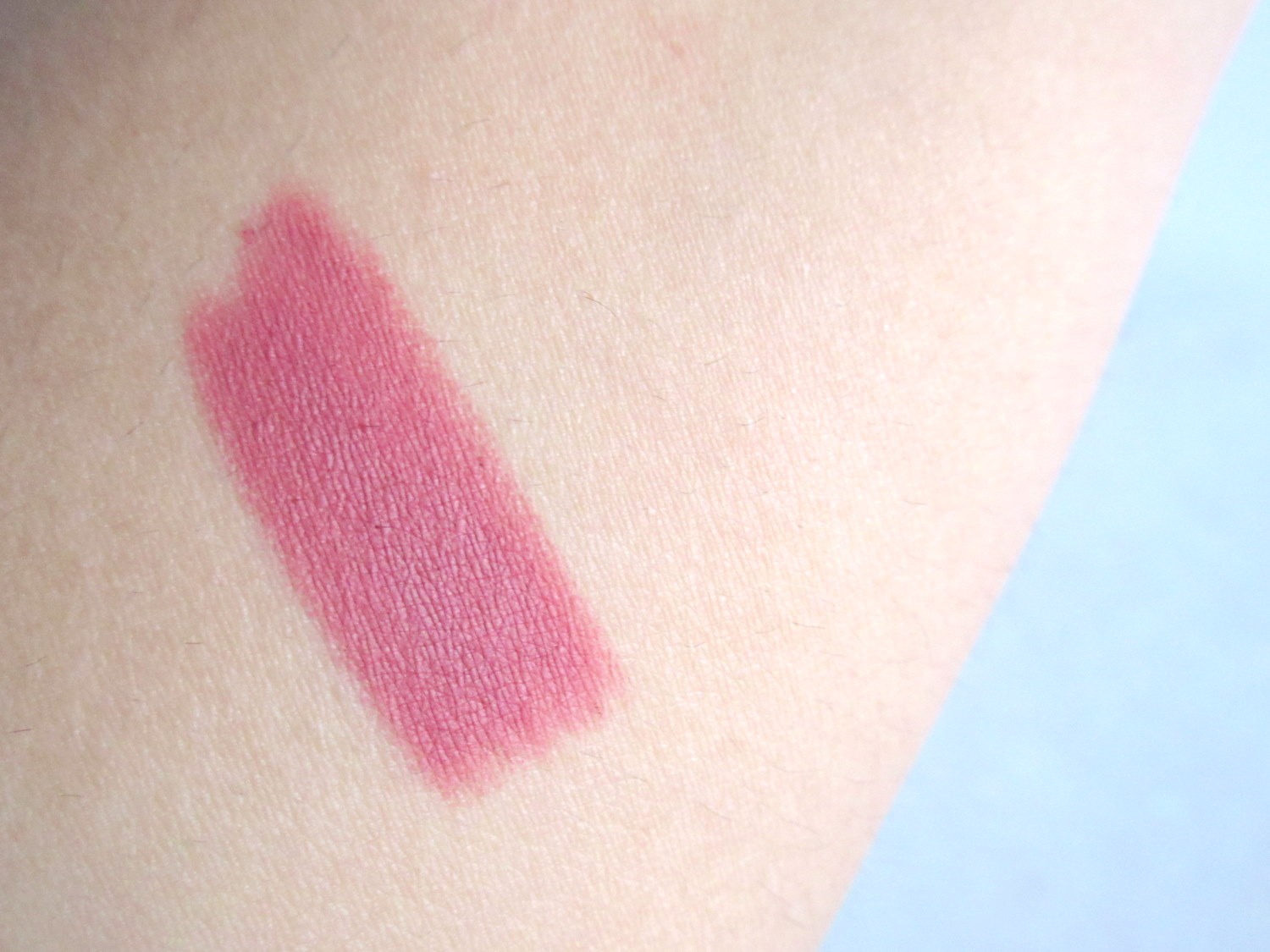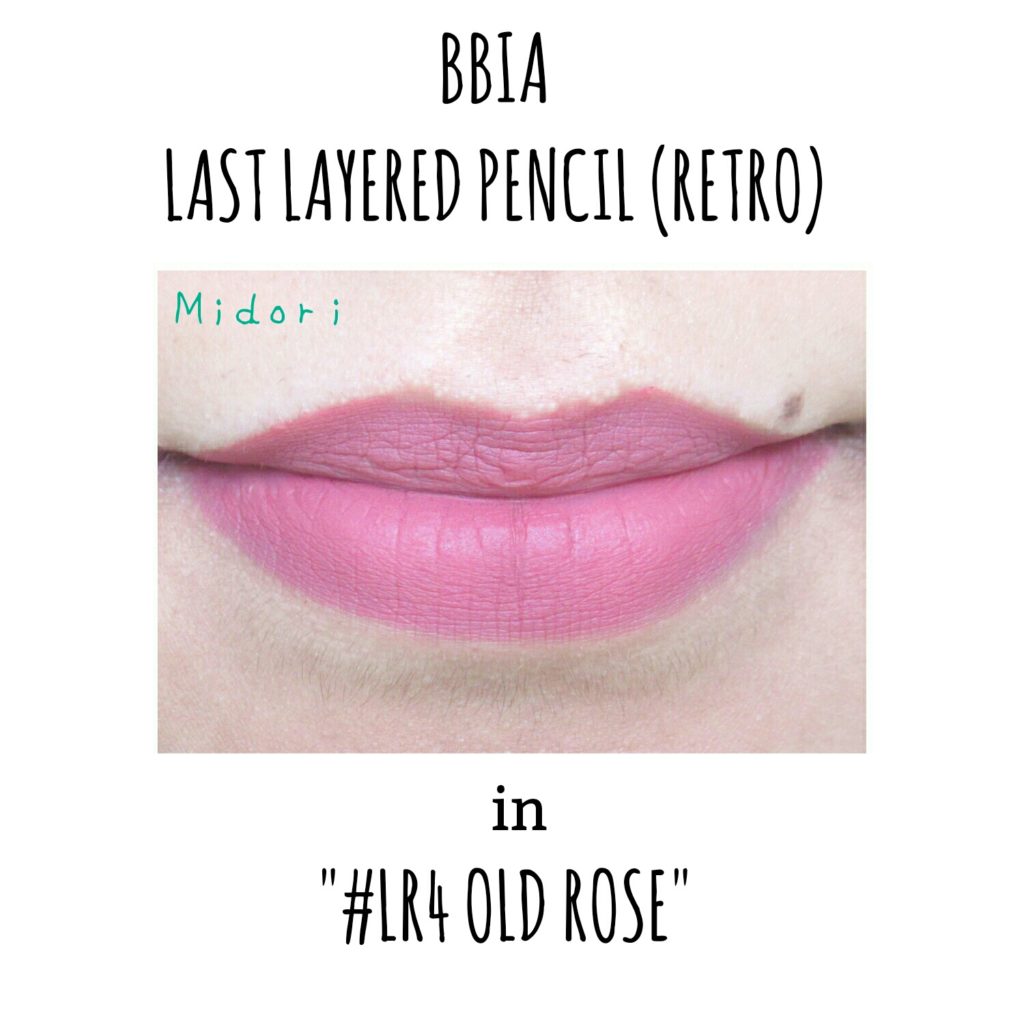 BBIA Last Layered Pencil (Retro) in 'LR4 Old Rose': This lipliner-esque little guy is a fairly new product. The K-Beauty market launches so many products in a week itself, it's difficult to put tabs on what's new and what isn't. I consider these fairly new since they were released earlier this year. In February, if I'm not wrong.
I absolutely love the colour of this pencil! It's a gorgeous dried rose shade with hints of mauve and brick-red in it. It's such an easy colour to wear. It's not an MLBB for me since it is a lot darker than my natural lip-shade. But for someone with a deeper complexion or more pigmented lips, this may just be the most natural-looking nude.
It's a retractable lip pencil. It's quite creamy and has a velvet-matte finish. It is comfortable on the lips and has decent longevity. It's not as creamy or smooth as BBIA's lipstick formula, which is fine, since it is intended to be a lip-pencil. It wears well on its own and it also acts as a nice base for you to layer other products over.
My mum absolutely loves this product. She says she loves the colour and how long-lasting it is. BBIA is such a nice, family-friendly brand. What's not to love?
There are around 9 other shades in the line. This is among the "Retro" colours which feature nudes, peaches and other everyday-appropriate shades. The "Ombre" set has more interesting colours – from a ghastly nude to a black.
PRICE: $8.50 for 0.8 grams of product. (Like I said, you'll probably find some sort of offer/sale on these.)
AVAILABILITY: TesterKorea, KoreaDepart, BeautyBoxKorea etc