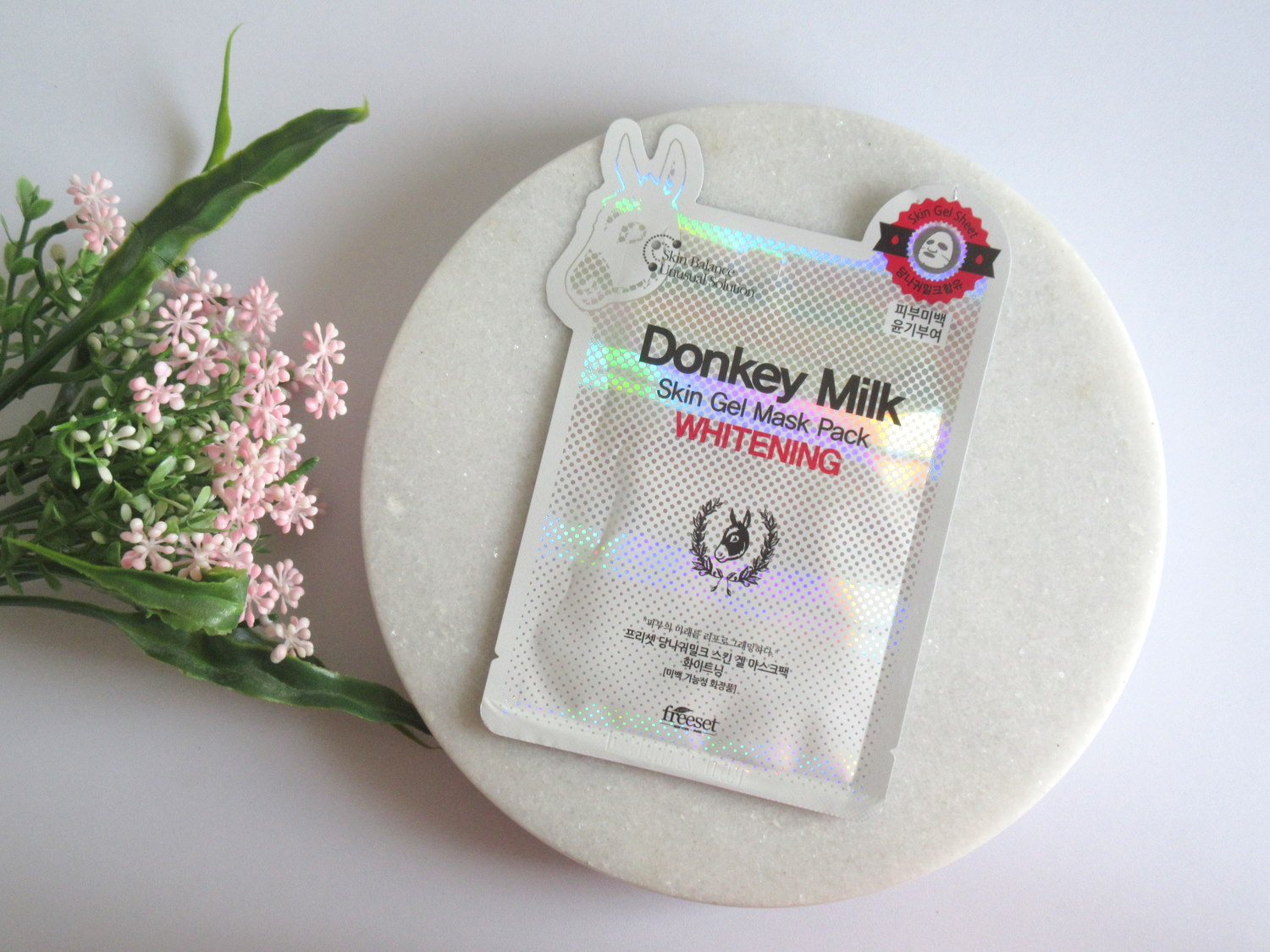 I realise I've been doing quite a few posts on masks these days. They just seem to be what I've been enjoying lately. I've also been thinking of changing up the way I do these 'Midori Masks' posts and treat them like any other review post of mine. Starting now, that's basically how it's going to be.
*Whitening doesn't mean skin-bleaching here. It just means it'll help brighten your skin.
PREMISE: After a long day, there's nothing more I enjoy than a cold, calming sheet mask.
CLAIMS: To provide hydration, to replenish skin, to clarify skin.
INGREDIENTS: Water, Dioropylene Glycol, Niacinamide, PEG-32, Pathenol, Donkey milk, Salmon Egg Extract, Pyrus Pyrifolia (Pear) Fruit extract, Sanguisorba Officinalis root Extract, Centella Asiatica Extract, Vaccinium Angustifolium (Blueberry) Fruit Extract, Phellinus Linteus Extract, Inonotus Obliquus (Mushroom) Extract, Acanthopanax Sessiliflorum Bark Extract, Camellia Sinensis Leaf Extract, Calcium Panthothenate, Sodium Ascornyl Phosphate, Tocopheryl Acetate, Pyridoxine HCl, Maltodextrin, Silica, Sodium Octenylsuccinate, Carbomer Allantoin, Betain, Arginine, PEG-60 Hydrogenated Castor Oil, Fragrance, Methylparaben, Phenoxyethanol, Disodium EDTA
MATERIAL: I don't know which material it's exactly made out of but I'm sure you can gather something out of the photo above. I was expecting a hydrogel mask but it's not what it was. It was a nice, thin material that sat well on the face and didn't move around much.
FIT: The fit was alright. It covered my entire face, thankfully. It adhered to the skin nicely and I could actually move around and do my chores, with the mask still on my face.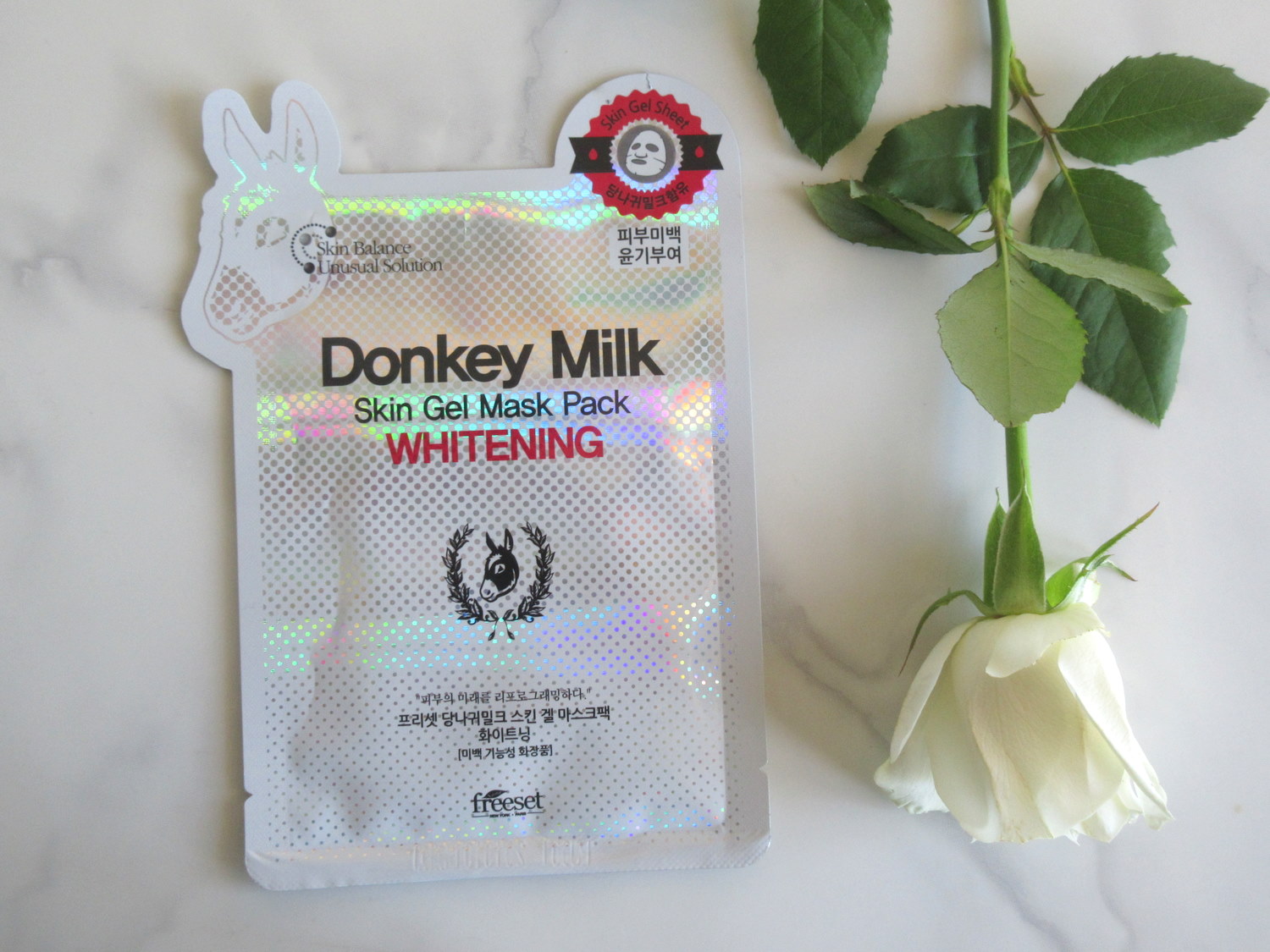 IMMEDIATE EFFECT: I could immediately see how bright and luminous my skin looked after I removed the mask. The luminosity it imparted was second to none. My face was glowing so much to the point that it almost looked oily. After the leftover essence sunk in, the luminosity was still there but it was less apparent. It also provided some serious hydration to my skin.
THE NEXT MORNING: This mask didn't break me out, which I'm highly appreciative of because my skin's been going downhill ever since I introduced an AHA and BHA toner into my routine. My skin also felt quite supple the morning after, which is a welcome change for me as the days get colder and my skin gets drier. The luminosity was gone but my skin still looked good.
OVERALL: There were quite a few reasons why I enjoyed this mask. There was no excess essence dripping down my face while I had the mask on. It left my skin feeling hydrated and looking bright and luminous. There are quite a few note-worthy ingredients – my favourites among them being Centella Asiatica, Green Tea extract and Niacinamide. It does have a fragrance reminiscent of a perfume shop but it's not too annoying. You do get used to it eventually.
REPURCHASE?: Yes! I think it would work well as a skin-prep mask before you put on makeup – especially if you have an important event/occasion.
PRICE AND QUANTITY: $1 – $2 (roughly 104-160 INR) for 21 ml of product.
AVAILABILITY: Daisy Skin Fix, RoseRoseShop, BeautyBox Korea etc.