*Long sigh* Okay, let's pick up where things left off.
THE BACKSTORY: Just another day, just another liquid blush I have here for you.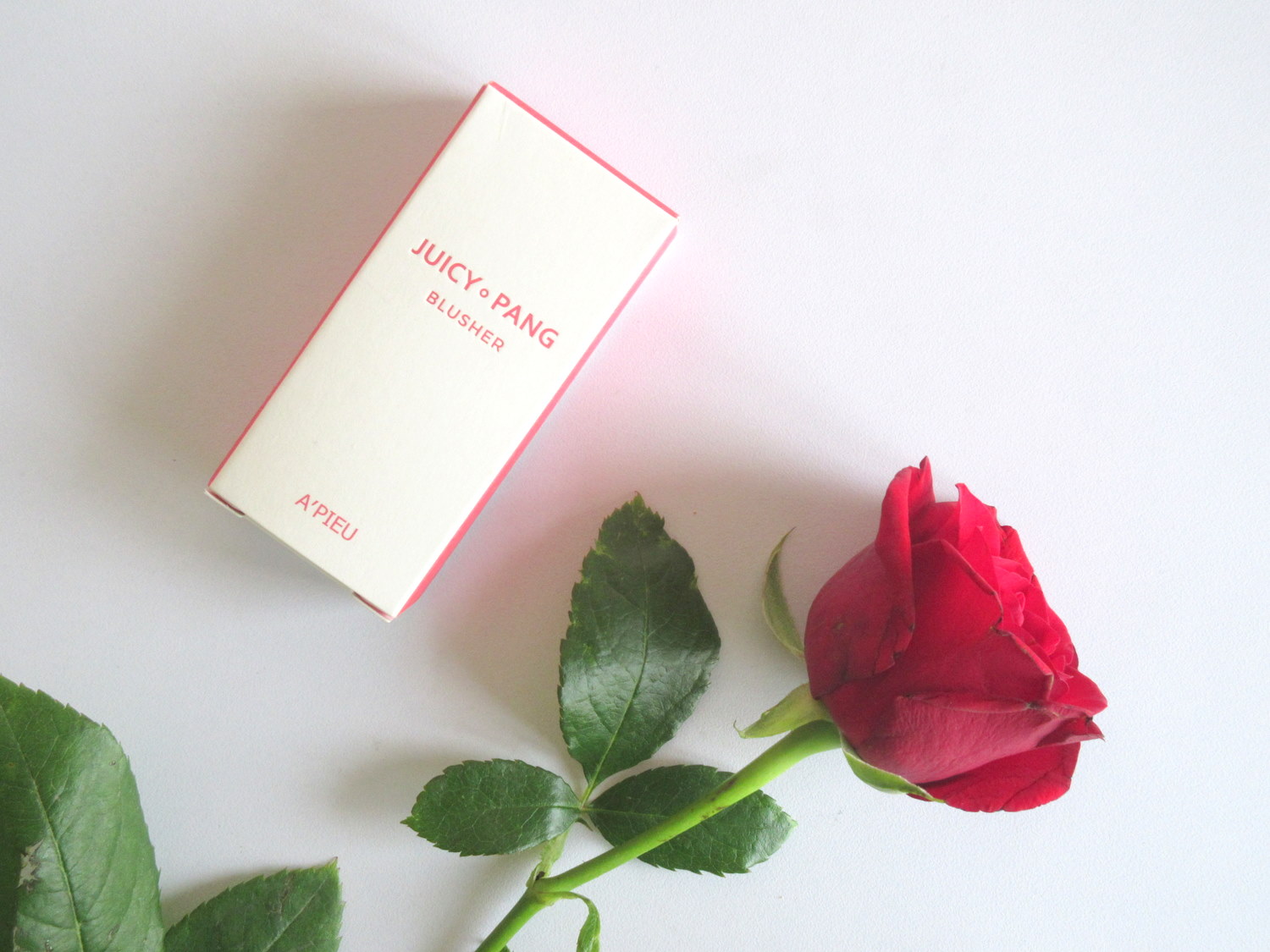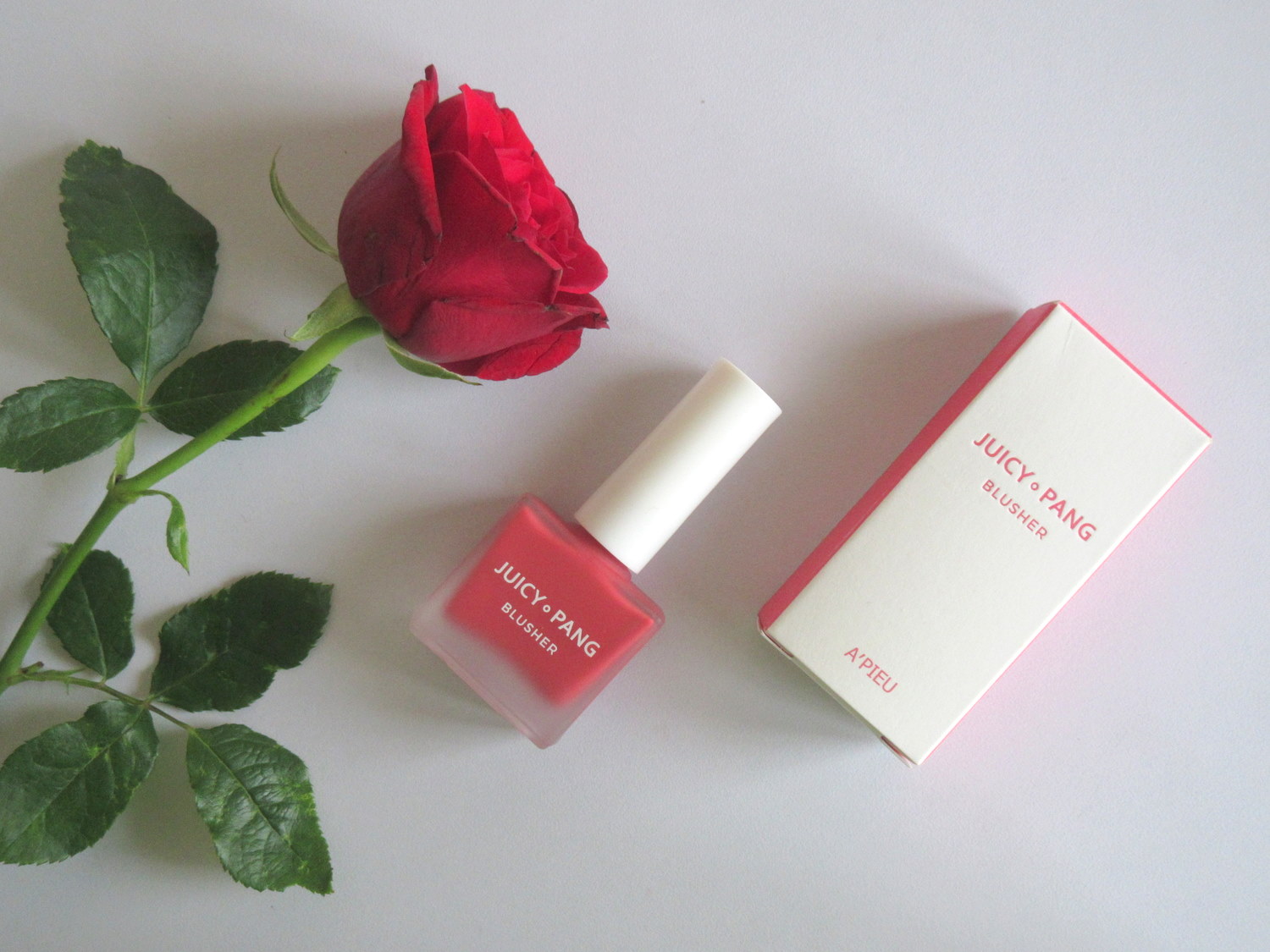 THE PRODUCT: Just a tip before we start – always make sure to shake your liquid blushes well before you use them.
So, this A'PIEU Juicy Pang Water Blusher is one of those liquid blushes that are made to look like nail-polishes (I've reviewed similar formulas here, here and here). It comes housed in a nice glass bottle and even the applicator resembles the ones used in actual nail-polishes. I'm sorry but I forgot to take a photo of the applicator. I'm sure you can picture it in your head.
Anyway, this liquid blush is very pigmented and can stain if you don't blend it out quickly. Like most liquid blushes, it has decent longevity. It lasts better if/when you set it with a powder.
As long as you work quickly, this blusher looks like a natural flush of colour on the cheeks. It has a lovely dewy finish at first but the sheen soon goes away.
I would advise against using the applicator directly on your cheeks. It can prove to be more difficult to blend out. Instead, just dispense some on the back of your hand, pick up the product with your fingers and work it into your cheeks.
I also like that it isn't particularly watery or runny. The consistency is fairly easy to work with. And despite looking quite opaque in the bottle, it's translucent and pretty.
It also has a slight silicone-smooth finish that reminds me of the glorious, indispensable Addiction Cheek Polish.
It has a slightly sickening scent to it which is part fruity, part powdery. It dissipates after a while, though. So, I don't mind it as much.
SWATCHES AND SHADES AVAILABLE: As you can see from the swatch, despite being such a bright colour in the bottle, this shade can be blended out to look quite natural. If red blush isn't your cup of tea, don't worry. A'Pieu initially launched 5 shades but now they have a total of 12 shades available.
'RD01 터져나오는체리' (Popping Cherry? Cherry Popping? I don't know.) – A rather bright red. A colour like this serves multiple purposes – natural, sunburnt, drunk, high blood-pressure. Choose your mood of the day and stick with it.
P. S. My mother walked in when I was typing the final review for this product and asked which blush I was wearing. I was, obviously, wearing the same blush I was reviewing. She said it was "ধুনীয়া", which translates into beautiful. So, there you go.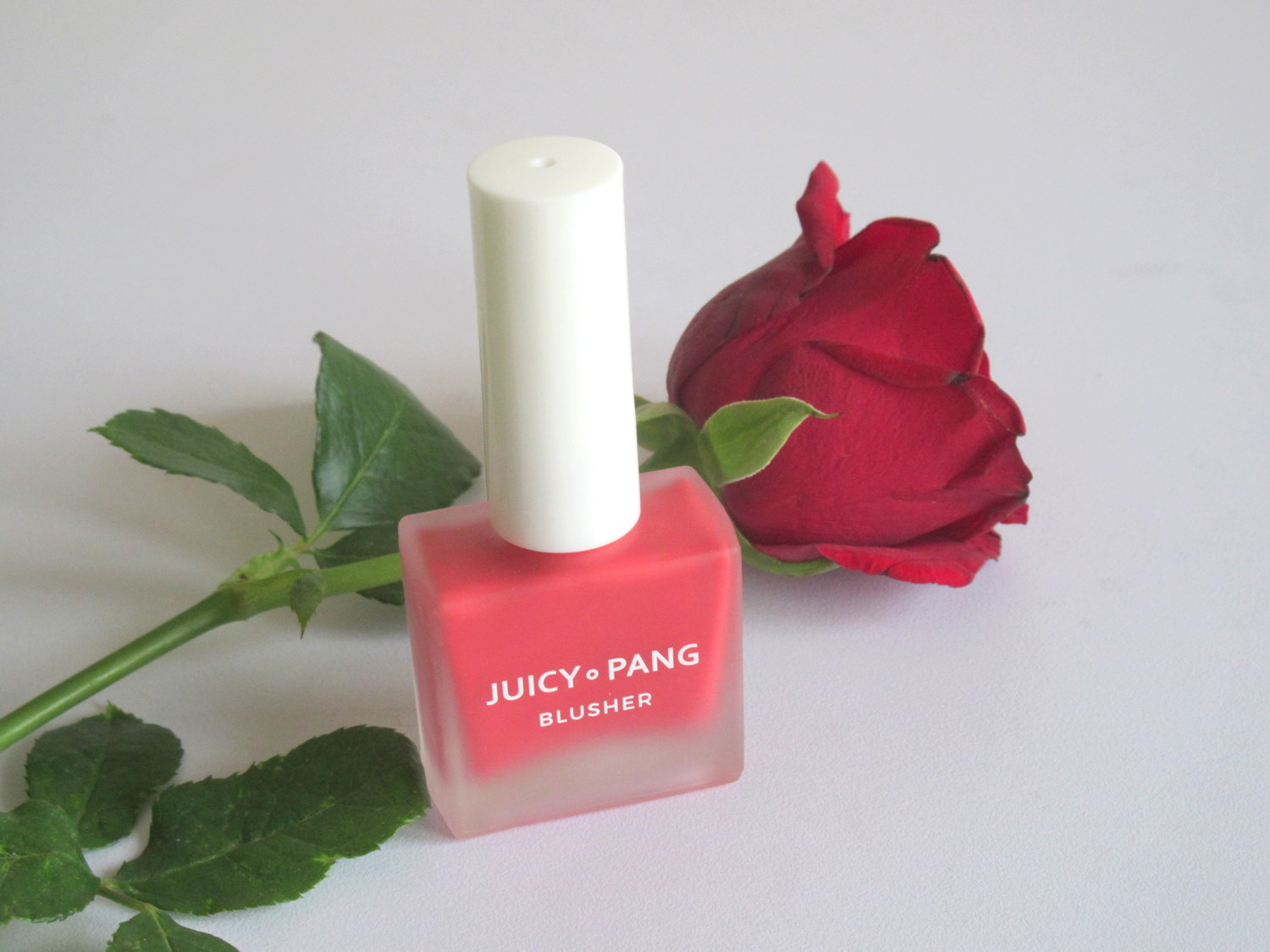 PRICE AND QUANTITY: 5,500 KRW (348 INR/5 USD approx.) for 9 grams of product.
AVAILABILITY: TesterKorea, RoseRoseShop, iBuyBeauti etc.
♥ OVERALL: I think it's a nice little liquid blush. If you like natural-looking makeup and want to explore liquid blushes without breaking the bank, this, here is your guy.