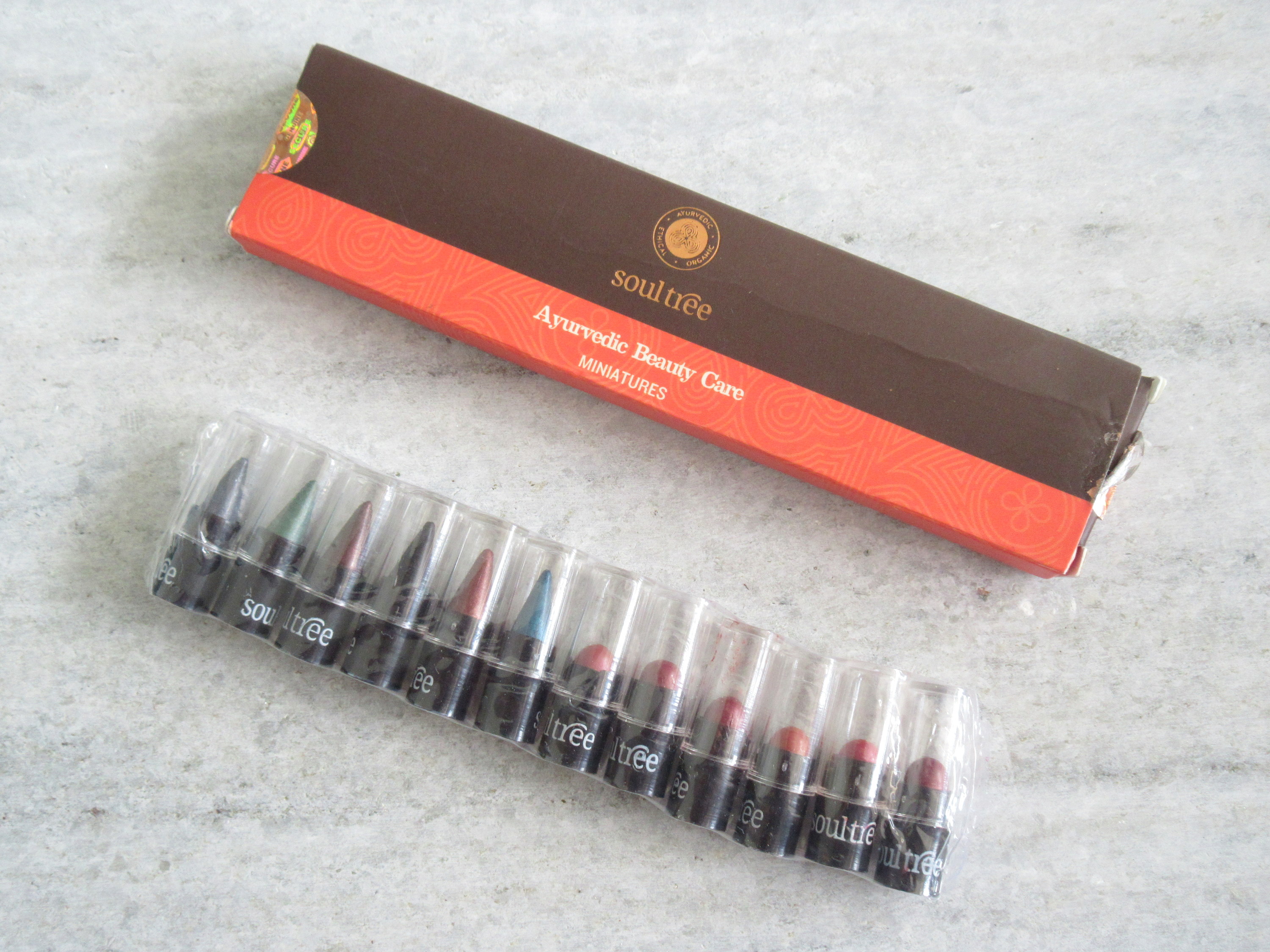 Yes, that's right, I'm posting three reviews in a single day.
So, hi, I timed this post to come right after the previous two reviews that feature the very same products. There'll just be more colours for you to look at here. Since these are technically samples, they'll fall under the Sample Sessions tab on the blog.
Also, do you like how I'm publishing three posts in one day? Quarantined life, y'all. Jokes apart, I truly am lucky to have jobs that give me the leisure of working from home (jobsss because I work as a Freelance writer and translator). I realise that not everybody has that luxury and all I can say is that we have to stay strong in these trying times. Maintain personal hygiene, practice social distancing, be charitable if/when you can and be optimistic. Also, drink lots of ginger tea. Or any kind of tea.
Right, now, let's move along.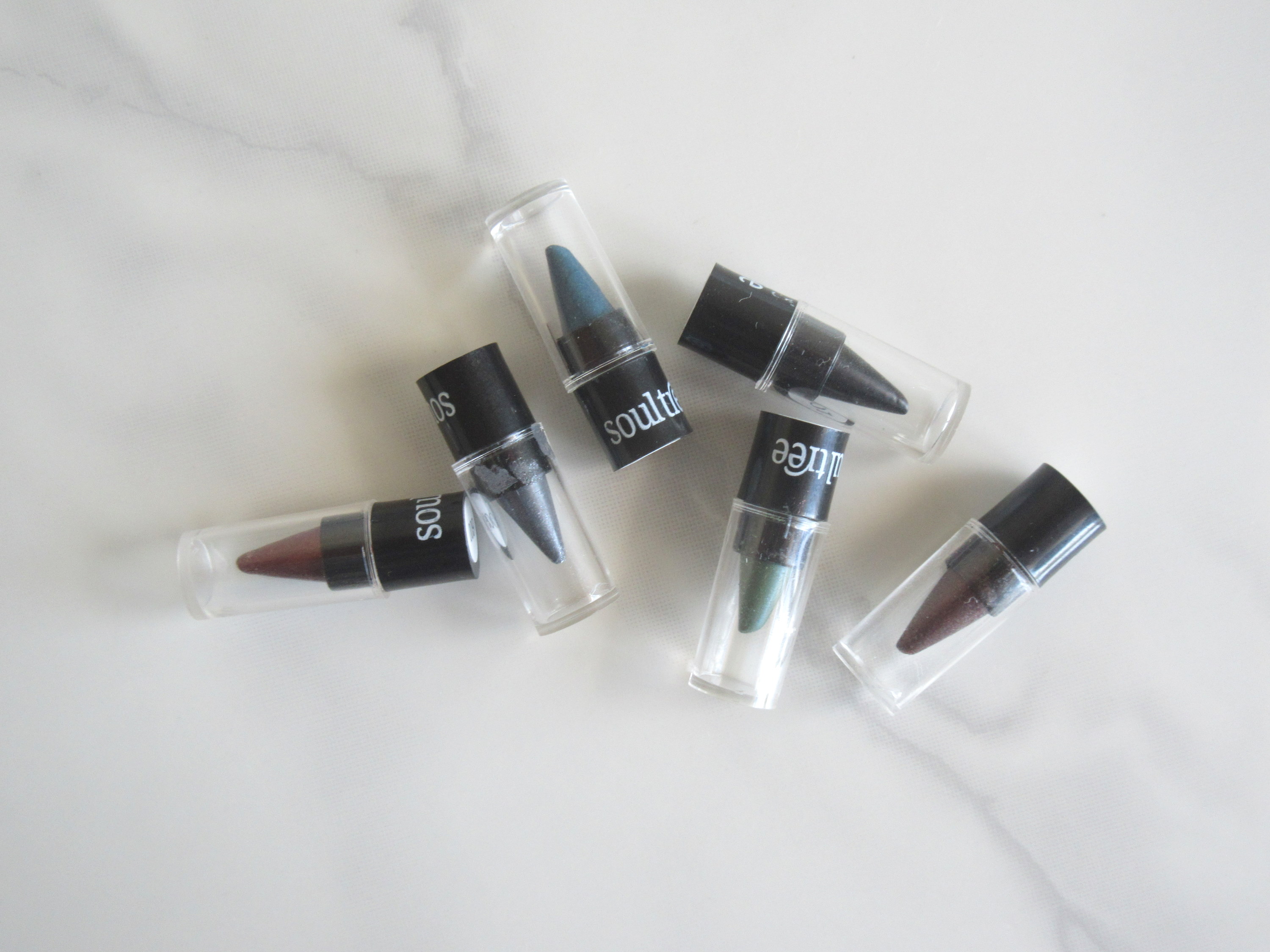 SoulTree Ayurvedic Kajals: These Kajals, made of Organic Ghee, are decent in every way possible. They're creamy and smooth. They layer well so you can build up the opacity of the product as per your desire. These also blend well, if you want more of a hazy, diffused look.  They also come in some fun shades. You have your basic greys, browns and blacks and you also have your blues, purples and greens.
You can check out the full review here where I mention the difference between a Kajal and an Eyeliner.
004 – Sparkly blue-toned grey.
014 – Icy navy.
001 – Leafy Green.
600 – Burgundy brown.
007 – Icy purple brown.
011 – Black (reviewed).
PRICE AND QUANTITY: 395 INR for 3 grams of product.
REPURCHASE?: I already own a full-sized version of '011', so, yes, most likely.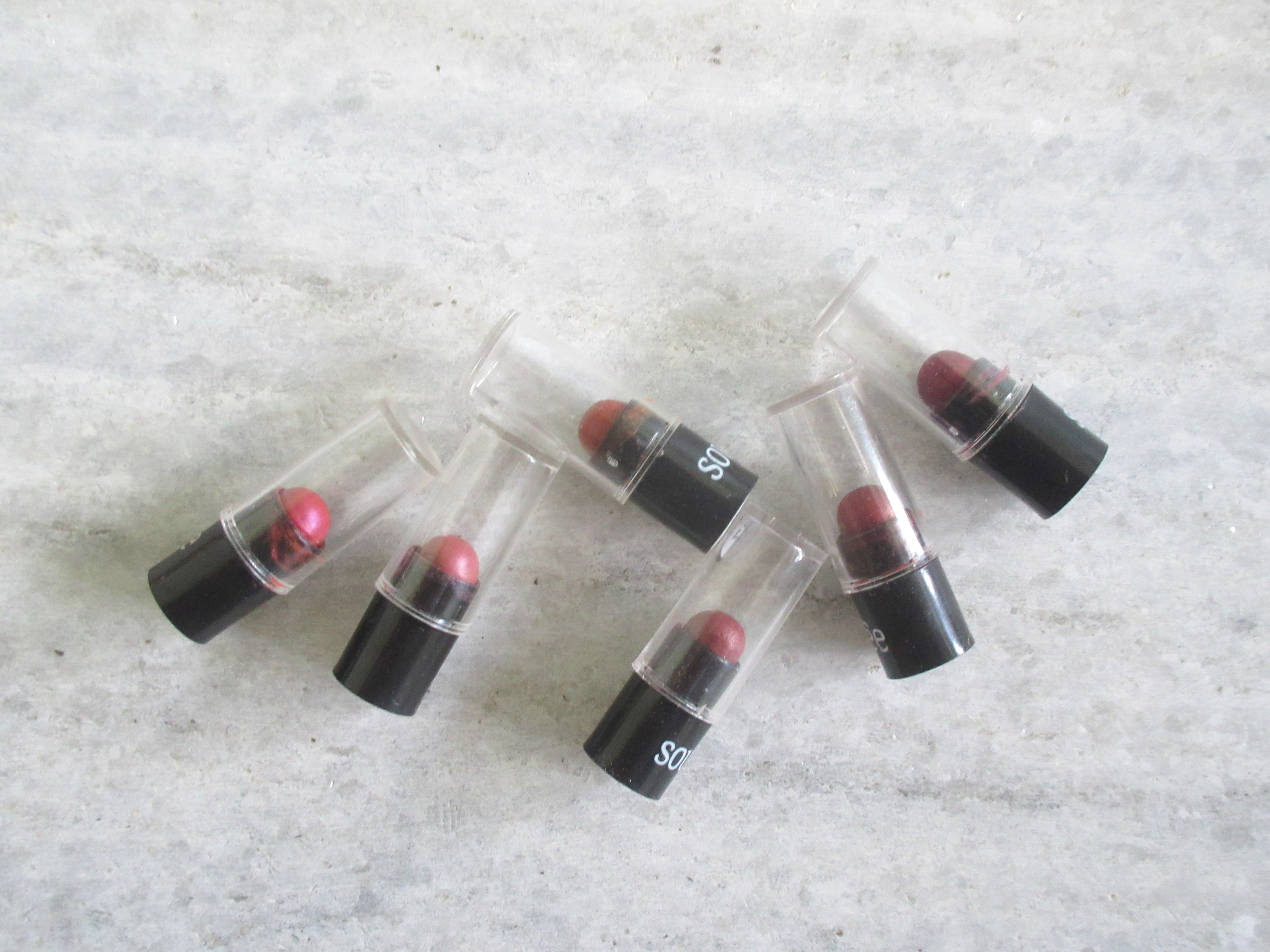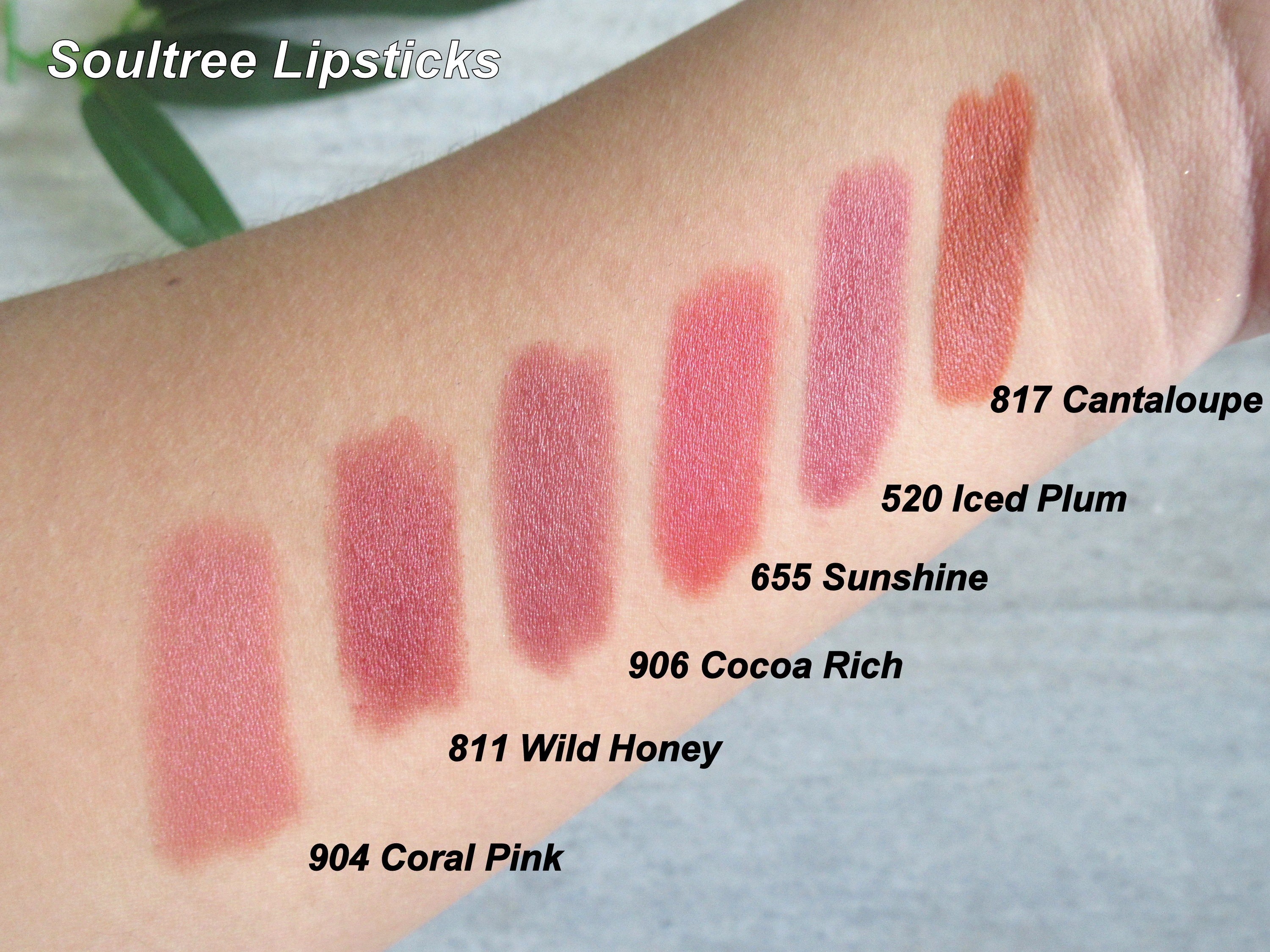 SoulTree Ayurvedic Lipsticks: These are pigmented, creamy lipsticks that ultimately settle down to have a satin finish. Comfortable on the lips. Easy to touch up. Okay-ish longevity. Most have a frosty, metallic finish too – if you don't mind that, you'll have a wider selection.
You can find the full review of this product here.
904 Coral Pink – Frosty peachy nude.
811 Wild Honey – Frosty brown wine (reviewed).
906 Cocoa Rich – Frosty nude brown.
655 Sunshine – Frosty coral pink.
520 Iced Plum – Frosty wine.
817 Cantaloupe – Balmy rusty orange (gorgeous colour, without the frosty finish, easily my favourite).
PRICE AND QUANTITY: 650 INR for 4 grams of product.
REPURCHASE?: I already have '811 Wild Honey' and I really loved how '817 Cantaloupe' looked on me, so, yes.