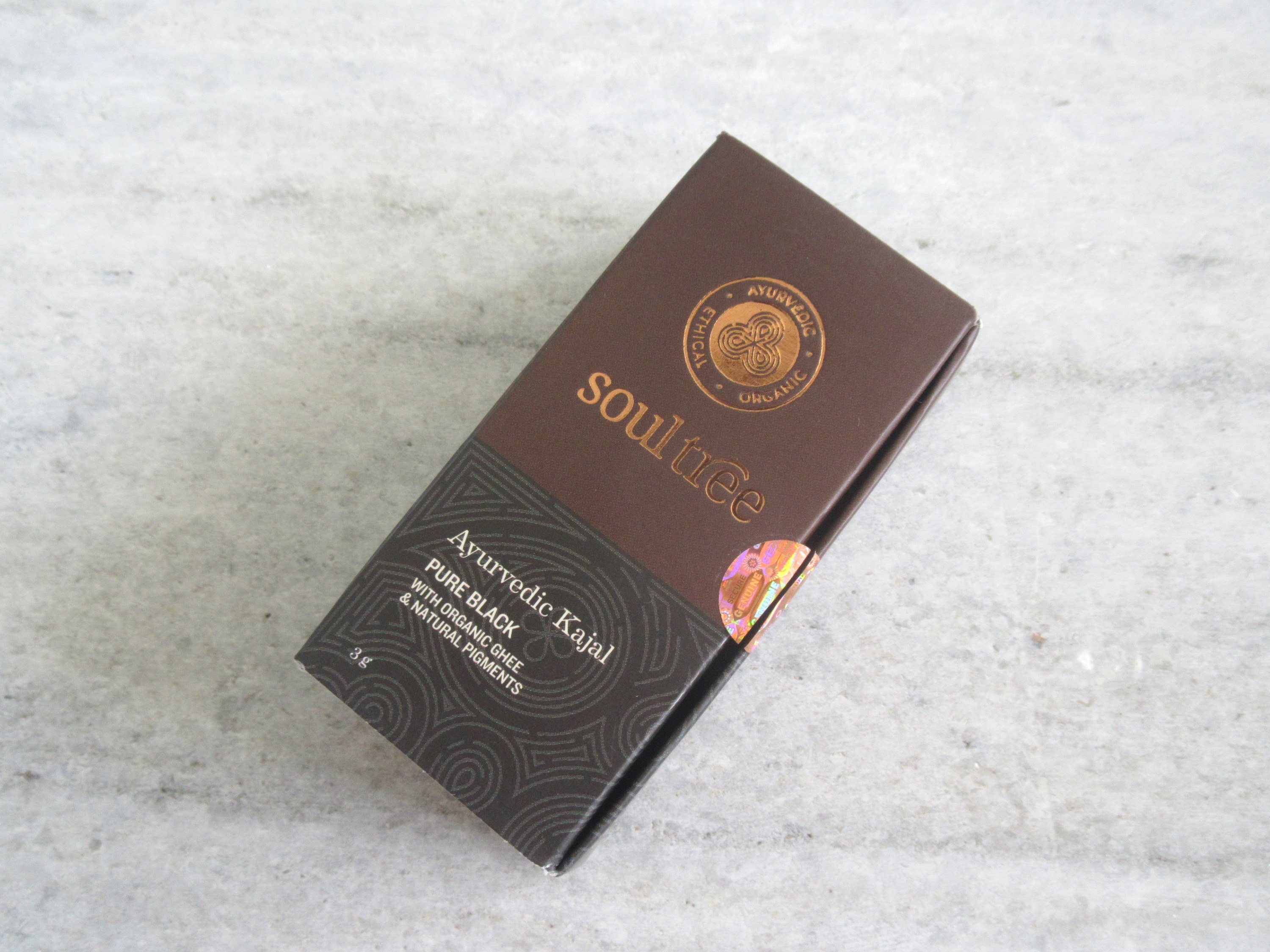 Long time no see, folks. Let's get into this little kajal from a lovely local brand you should definitely be keeping an eye on.
THE BACKSTORY: SoulTree fell into my radar sometime last year and I decided to try a bunch of their stuff on a whim. It's safe it say that it's easily one of my favourite local brands at the moment.
SoulTree products are, in their own words, "Ayurvedic, organic and ethical". But truly, their products use old Ayurvedic recipes and naturally sourced ingredients. Not only that, I loved how sustainability is important to the brand – right from using bubble-wrap made out of paper to packing tape made of paper… I was impressed.
It's not very often that I say this but this brand truly warrants your attention.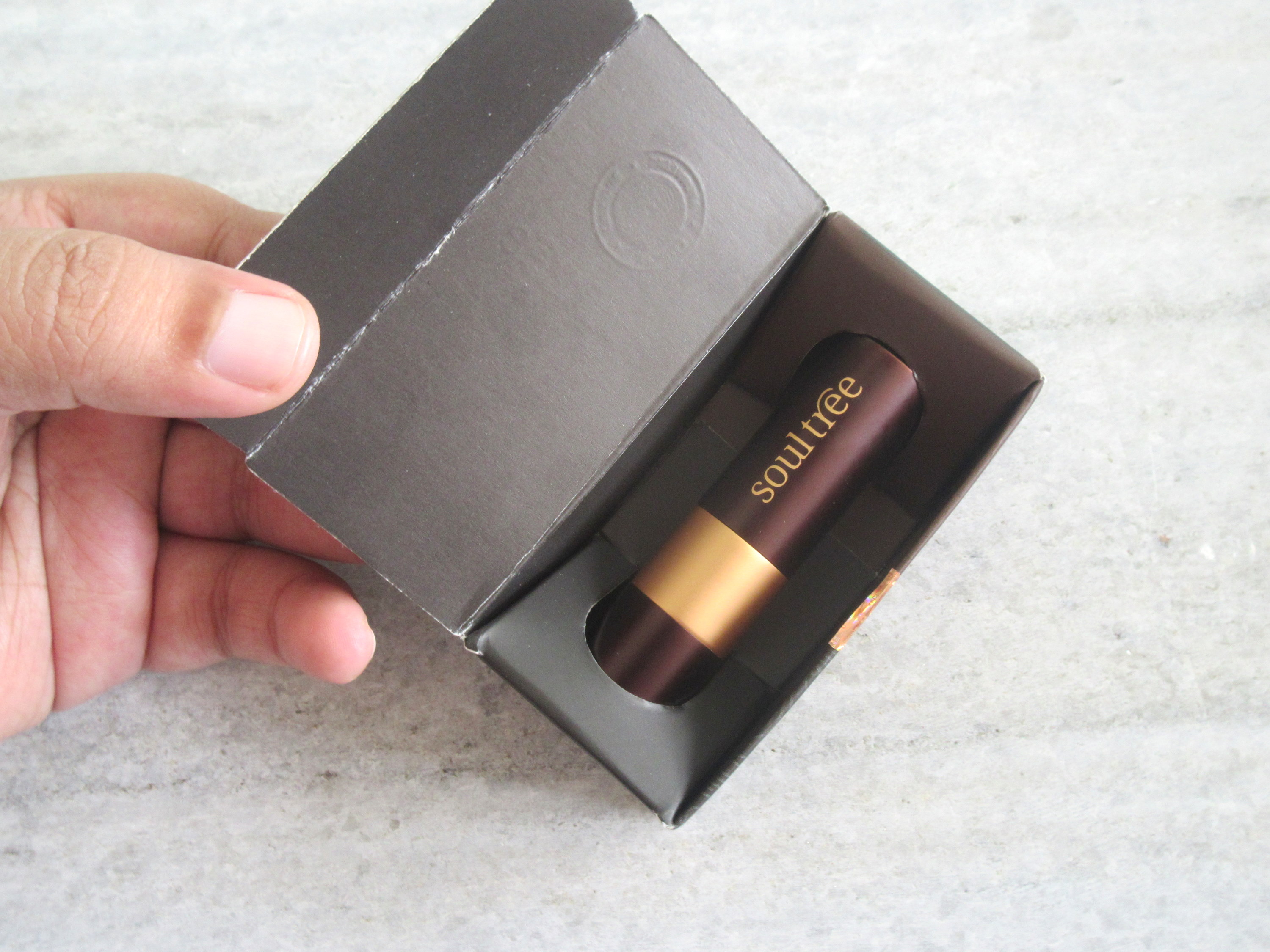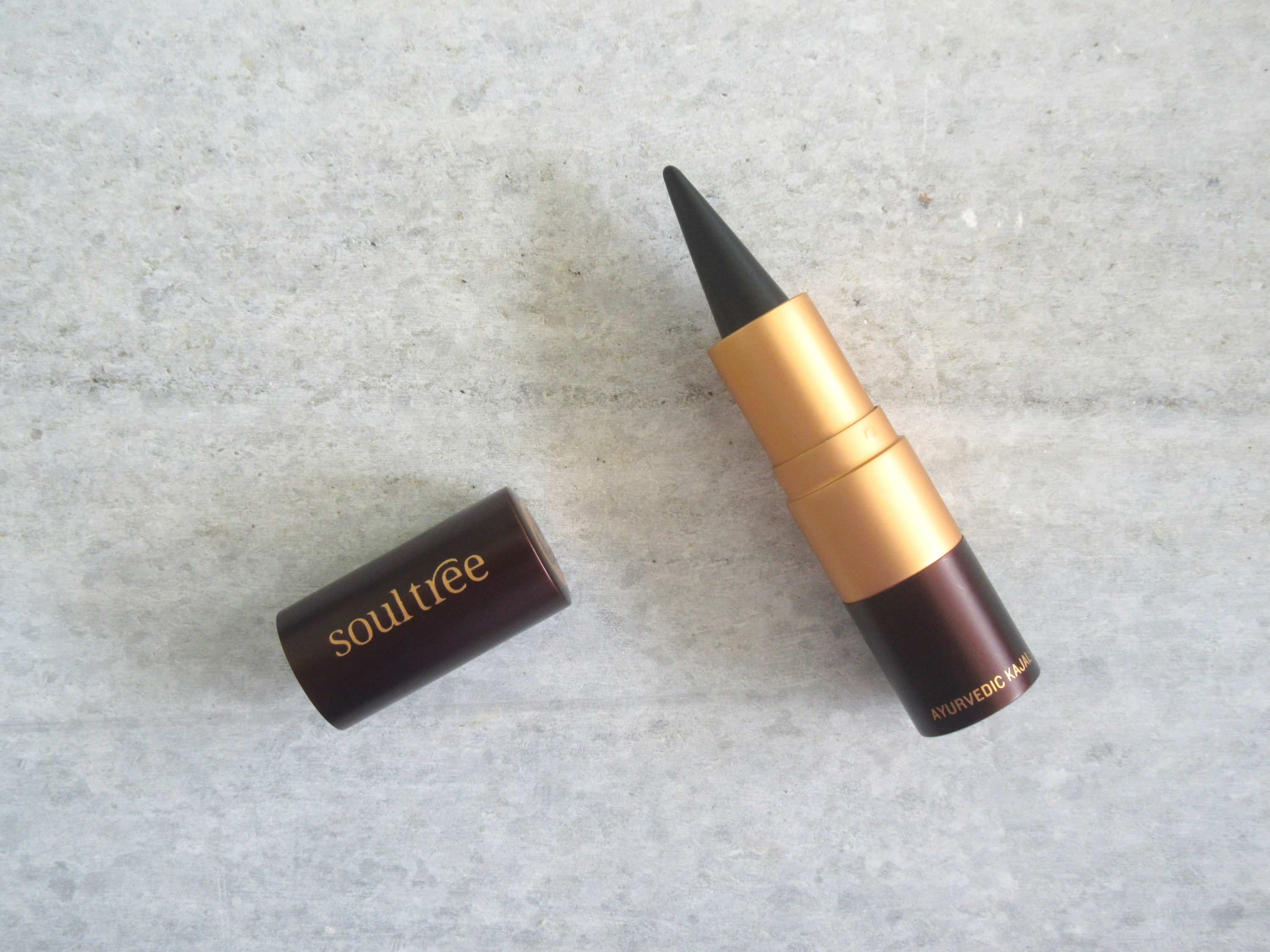 THE PRODUCT: This comes packaged like your generic lipstick, in a retractable component that exposes the triangular Kajal as you twist it up.
When I was a kid, I used to observe my Aunts make their own Kajals with Ghee (clarified butter) and a contraption that looked like a spoon. I'm pleased to inform you that this Kajal is also made out of organic Ghee. Not only that, it also contains Almond Oil, Cocoa Butter and Camphor – all familiar ingredients to our ears, utilising an Ayurvedic recipe that is as old as time.
This Kajal is quite pigmented and creamy. It goes on smoothly and doesn't tug or pull on the skin. For how creamy it is, it's also surprisingly matte. Of course, it's not the darkest black out there – especially at the first swipe – but the colour can be built up easily.
I do think there is a fundamental difference between Kajals and Eyeliners and people tend to get them mixed up.
Think Eyeliners, think of precision, rich pigment, great longevity, different mediums (pencils, gels, liquids) and a multitude of colours.
Whereas when you think of Kajals, you should immediately picture traditionally black waterlines, smudgy, lived-in eyes and a single medium (creamy pencil). Kajals aren't meant to be long-wearing. They're meant to slip and slide, they're meant to give you a thick, smokey, lived-in look.
Next time you're out buying an Eyeliner, ask youself – do you want an Eyeliner or do you want a Kajal?
I used this Kajal during a cousin's Wedding Reception. To create a grungy, lived-in smokey eye. I paired it with a soft, dewy, minimal base and a sheer peachy-coral lip. The look was a hit. I would post photos if I weren't a coward.
Anyway, like I explained a moment ago, this Kajal also isn't particularly long-wearing and smudges and creases at every chance it gets. That's just how Kajals are. This one isn't an exception.
I'm not an eyeliner/kajal person but I do enjoy using them every now and again. My guinea pig for eyeliners – apart from my own eyes during the occasional dinner out or birthday party – is my mother. She applies kajal everyday and I've always loved gifting her different iterations that brands have to offer. She approves of this one too.
SWATCHES AND SHADES AVAILABLE: While Kajals mostly (and traditionally) tend to be black, SoulTree offers theirs in a handful of other fun colours. A Sample Session featuring those other colours will be up soon after this post goes live.
'011 Pure Black' – a black that's not too black nor too light. If that makes sense. Of course it does.
PRICE AND QUANTITY: 395 INR for 3 grams of product (the price went up from when I purchased mine, I bought mine for 350 INR).
AVAILABILITY: SoulTree, Amazon, Nykaa etc.
♥ OVERALL: This is worth checking out if you tend to use Kajals on a daily basis. Even if you don't and are someone who just loves grungy smokey-eyes, this is worth checking out.
Review: SoulTree Ayurvedic Kajal in '011 Pure Black'.
350 INR
Pros
Creamy and smooth formula, glides on effortlessly.
Pigmented enough.
Made with safe ingredients.
Decent longevity.
Comes in "fun" shades too.
Cons
Smudges but that's just the nature of a Kajal.
'Pure Black' is almost always sold out.
Camphor can be a controversial ingredient (it's completely fine in minuscule amounts).