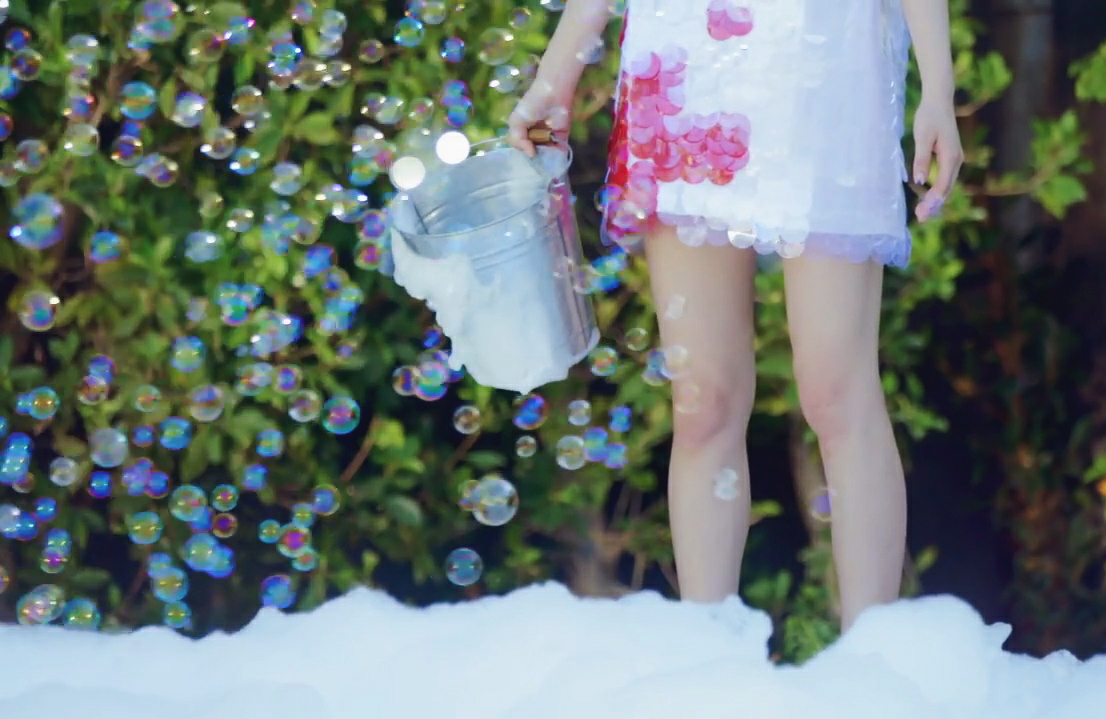 So many comebacks to talk about – again, most of the groups made comebacks during my exams (not that it stopped me from checking them out) – but let's start off with the most recent one.
Taeyeon's solo debut last year was amazing. So much so that I actually began to doubt if she would be able to surpass 'I'. Whether it was the song itself or how visually engaging the music video was, she had a lot to surpass.
In my humble opinion, she managed to top 'I'  with her second mini album, 'Why'.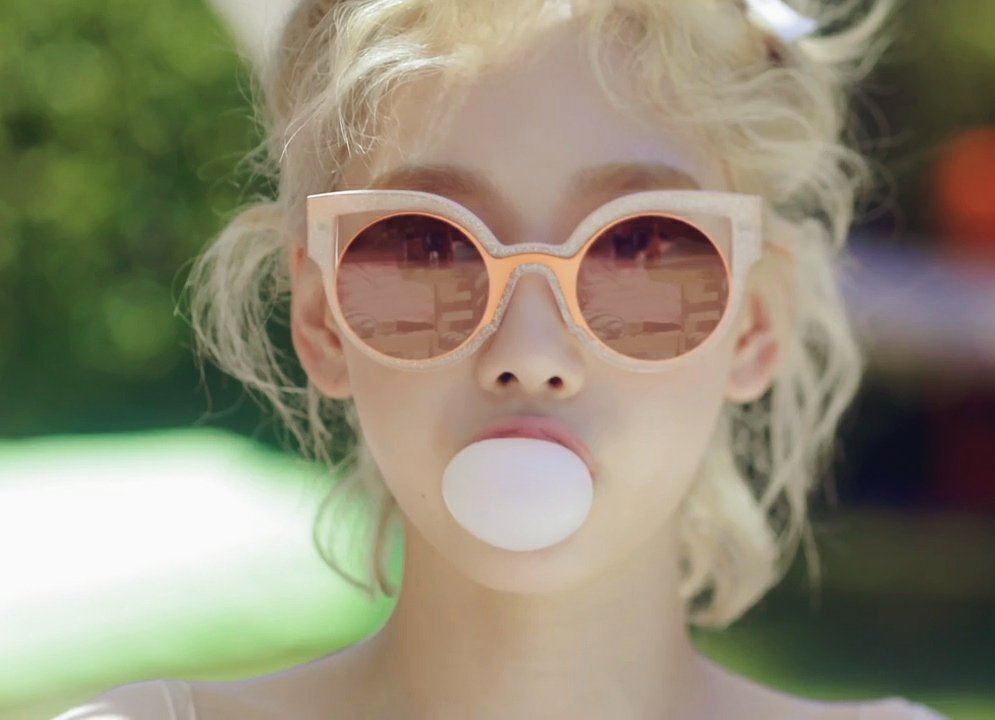 If 'I' reminded you of the beautiful season of Autumn, 'Why' is the perfect candidate to represent the glorious season of summer. The song is fun and upbeat, laced with Taeyeon's powerful vocals. The music video is bright, colourful and filled with gorgeous shots of the LA scenery.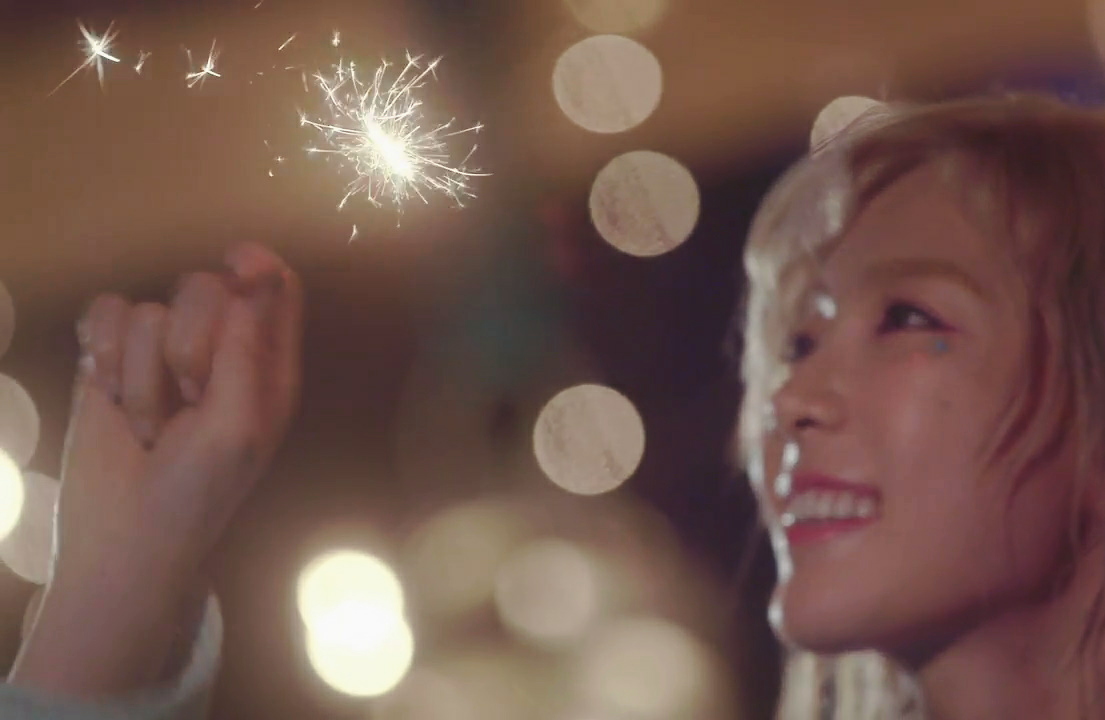 We see Taeyeon striking off things to do from a wall – play with bubbles, swim in the pool, play with sparklers, eat ice-cream, even skateboard. Typical summer stuff, right? She even manages to fall in love, as we can see from the music video to 'Starlight'.
Among the many outfit changes, my favourite was the colourful sequinned dress she had on while having a blast on a swing and eating ice-cream.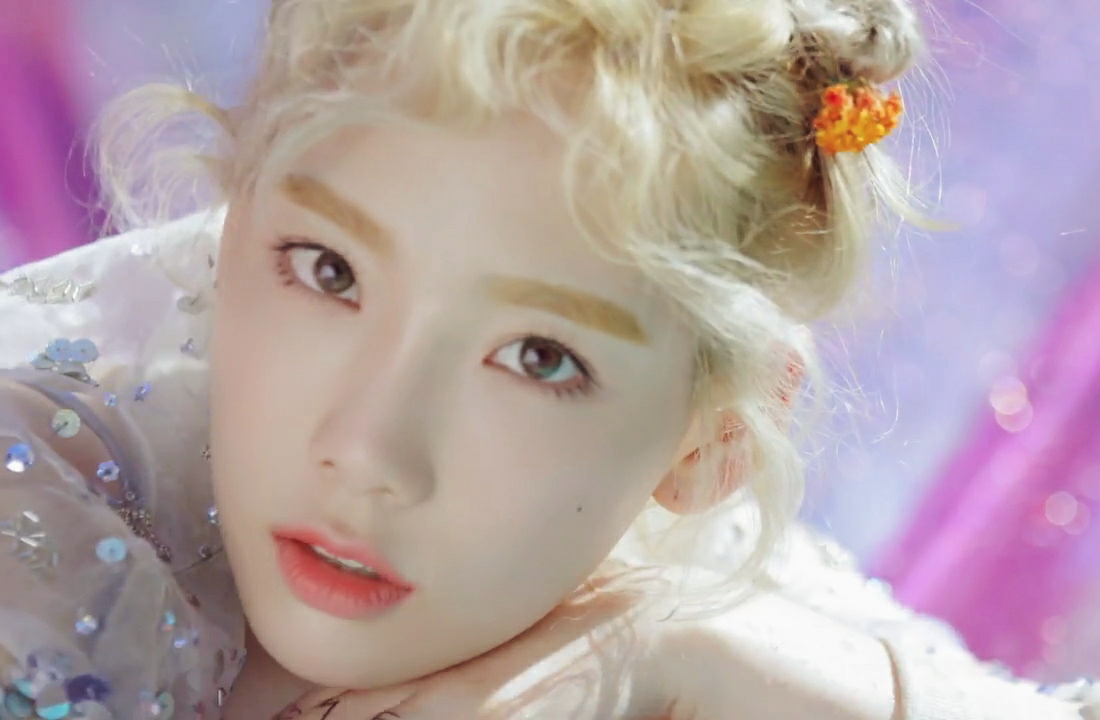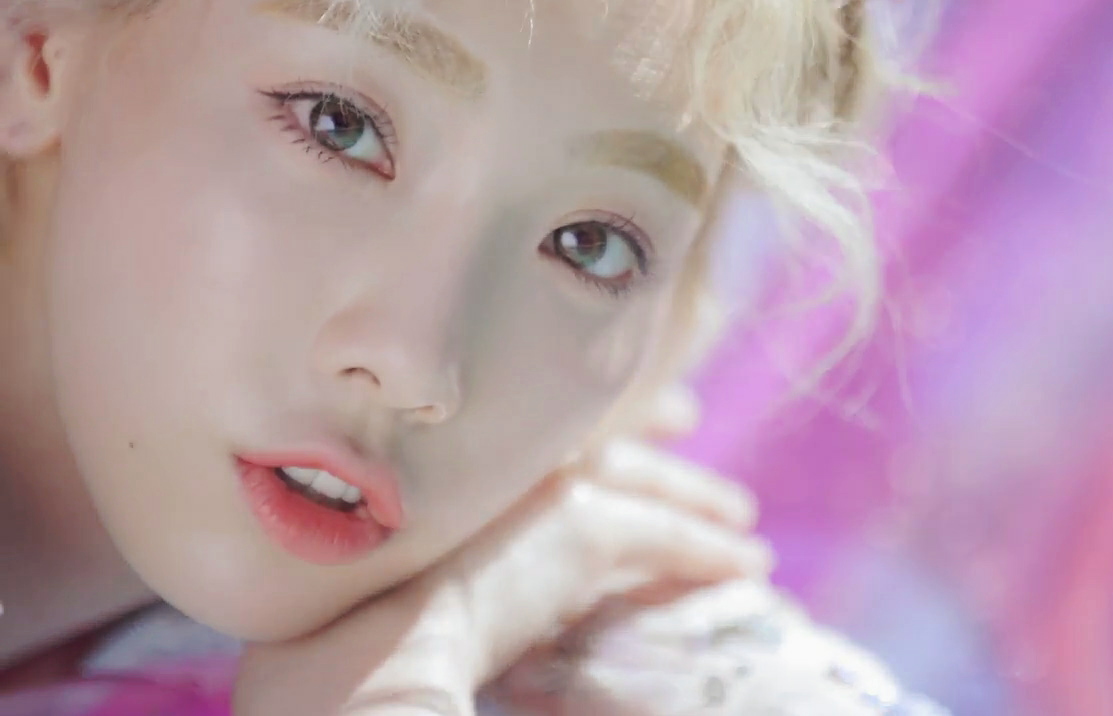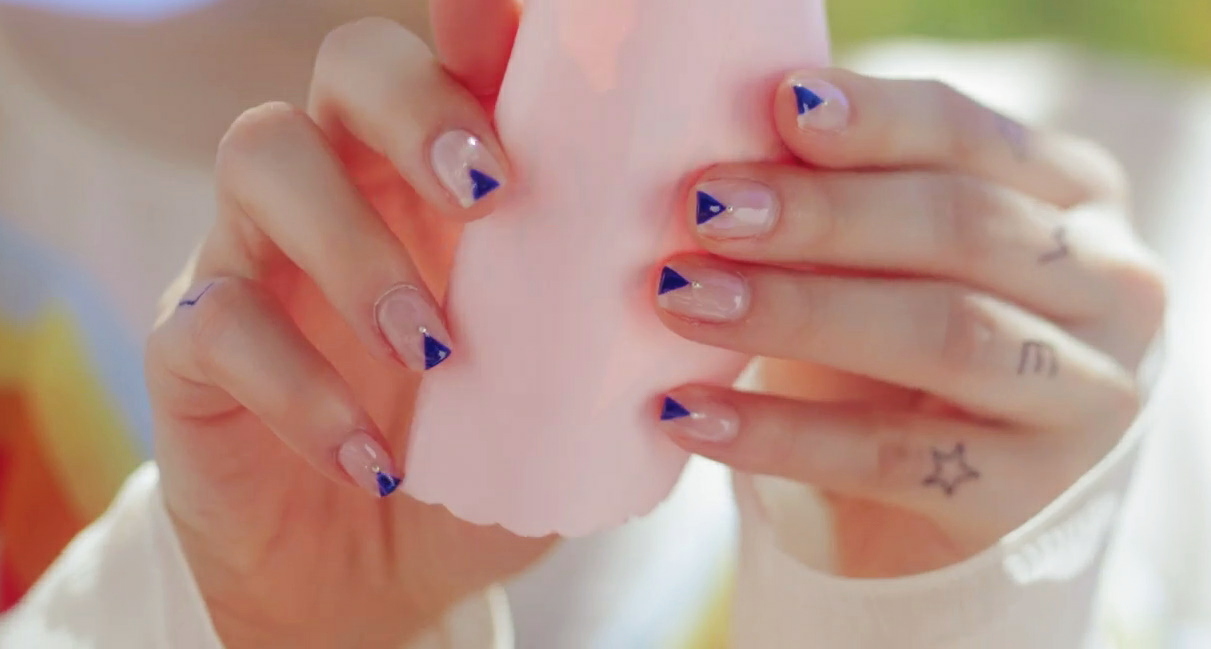 Her makeup throughout was natural with hints of peachy prettiness. She was devoid of any strong or shimmery eyeshadows. She had pink/peach eyeshadow and liner in some shots but one thing that was consistent among all her different looks were doll-like upper and lower lashes. Her skin was dewy and she had some peach blusher on. Her lips were mostly tinted a bright cherry red or a peachy coral.
I've been wearing peachy blushes a lot lately but I'm still on the hunt for a good peach/coral lip product. I've been bitten by the Taeyeon bug. No surprise there.
I also really liked her triangle manicure. If you're going to try doing it by yourself, here's a tip – you just need some sellotape to help you colour in perfect little triangles.
'Why' contains 7 songs, two out of which are collaborations with other artists. We get to hear up-and-coming R&B artist Dean's vocals in the track 'Starlight' (one of my favourites in the album) while 'Up and Down' features fellow Girls' Generation member, Hyoyeon. All of the songs are a departure from the image and vibe that was associated with 'I'. This album is a lot brighter and definitely more fun.
I'll be honest and say I like this album a whole lot more than her solo debut. ♥