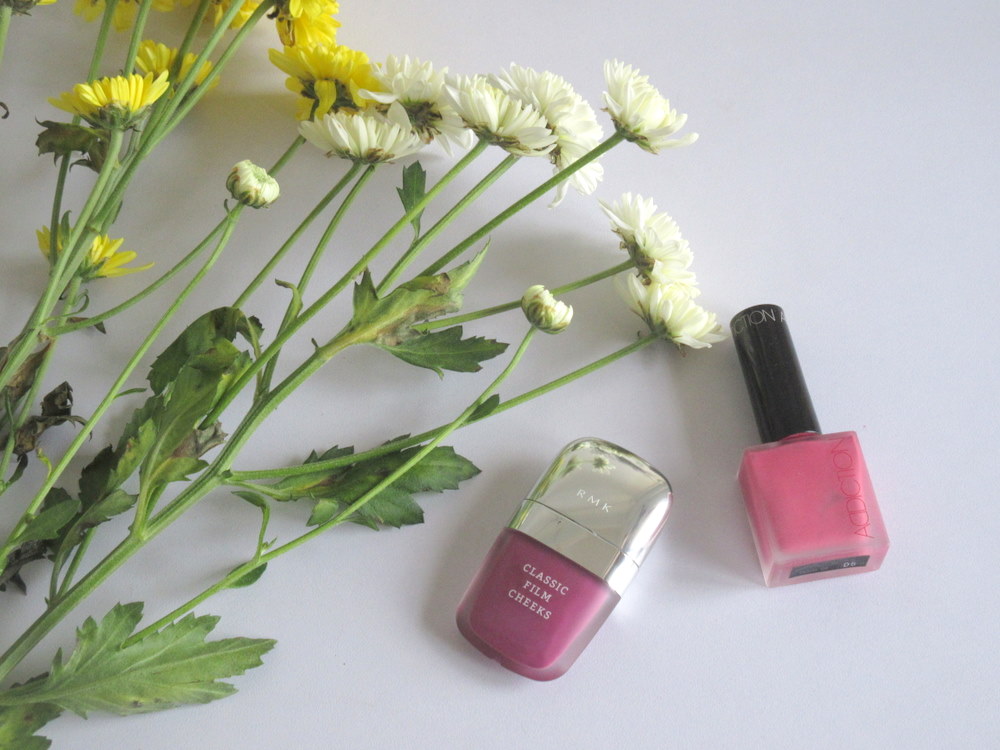 I've been wanting to do this post for a while now. It's been eating my head, so, today, it's finally seeing the light of day. I was busy with a few exams last week and was unable to focus on the blog. But I'm back now…
Check out their separate reviews here: Addiction Cheek Polish & RMK Classic Film Cheeks.
I get comparing a Limited Edition item with a permanent one is mostly pointless but I'm going to do it anyway.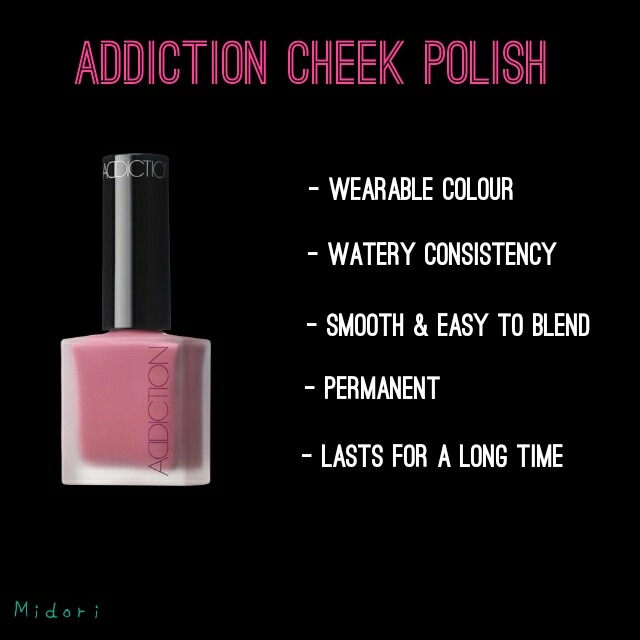 Price: $30- $40 (depending on where you purchase it)
Buy it here: Addiction's website, Ichibankao etc
Addiction's Cheek Polish is very pigmented and opaque (quite possibly the strongest in pigmentation among all the other shades available). It's easy to blend and incredibly smooth. It has a watery consistency and has a very silicone-y feel to it once you start blending it. It is seamless and looks very fresh and natural. I find that it gives you more room for error despite being a very pigmented blush.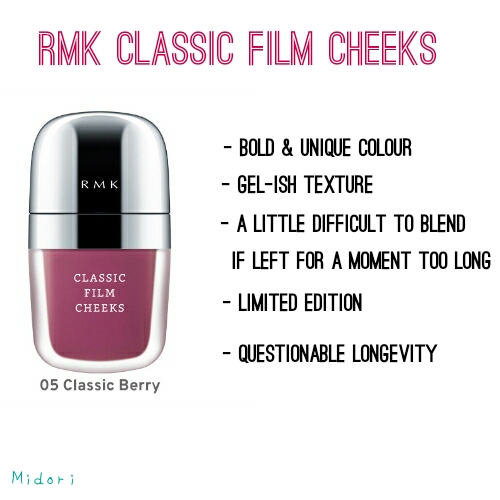 Price: $30 – $40
Buy it here: Ichibankao; Everglowcosmetics, Gooddealer, Selfridges, Bonboncosmetics etc.
This blush is also very pigmented and opaque… So much so that if you leave it on your cheeks for a moment too long, it will set and make itself a real pain in the neck to blend. I find that it's not as seamless as the Addiction one and it looks very unnatural in comparison (but that's mostly because it is such a bold colour). It has a gel-like texture which I don't particularly mind. It also doesn't last very long in  humid weather. On cooler days, however,  it wears well.
I bet you can tell that I do not like this. I'm just utterly disappointed by it, considering how it has left such a huge hole in my pocket (I'm still in the process of recovering!).
WINNER: Addiction Cheek Polish!
(I just think it's the better product.)
♥ ♥ ♥ ♥ ♥ ♥ ♥ ♥ ♥ ♥