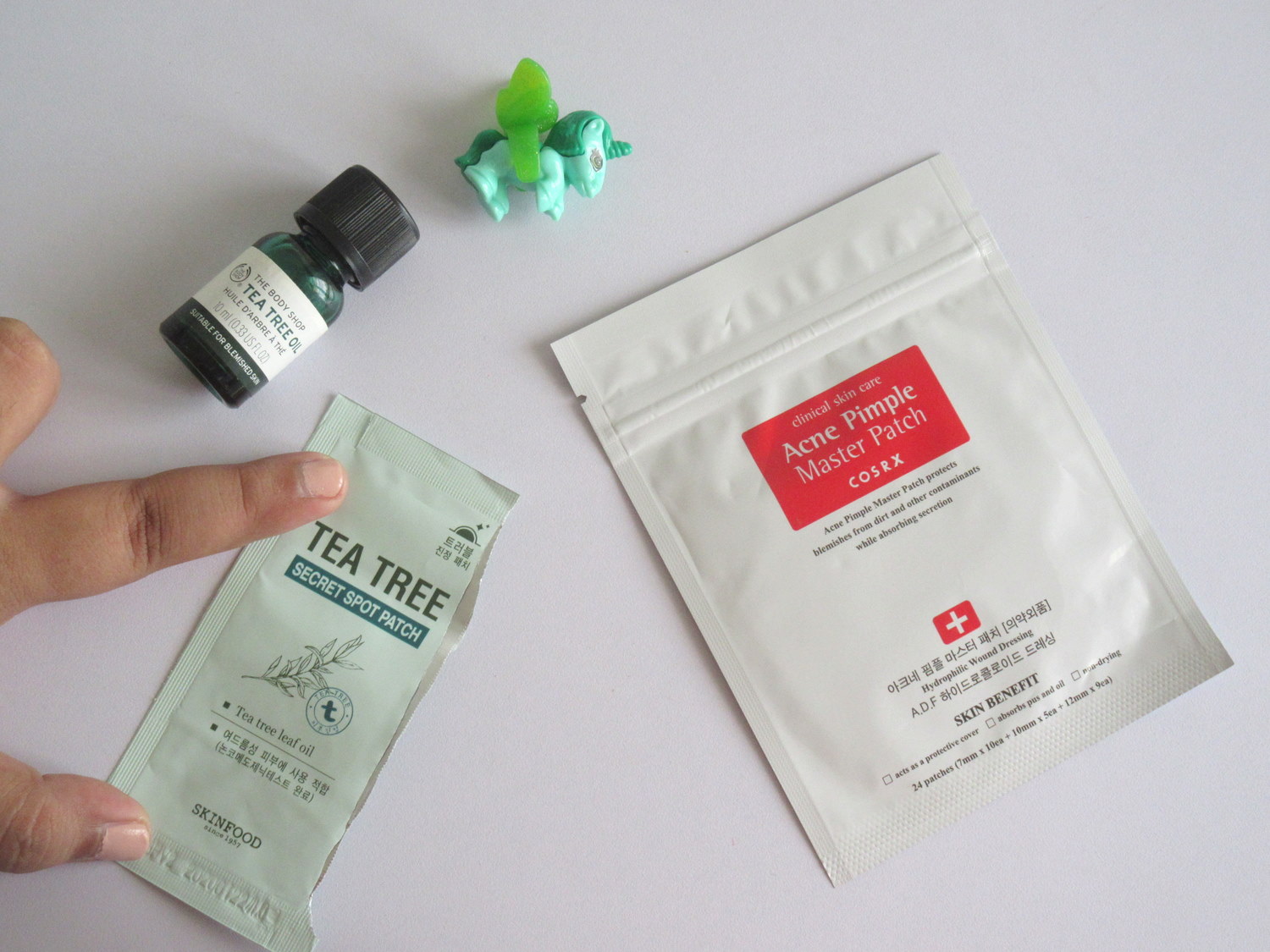 With the recent changes in the blog's look, I realise that the title for this post will be in all-caps on the Home Page. I don't mean to yell at you for popping any pimples through my choice of font but… It really is time you stopped popping your pimples and making things worse. I'll share some of my tips to combat our unwanted/uninvited friend in this post.
*Now, I'm going to be talking about how to reduce the appearance of a pimple on your face or how not to aggravate it any further. This isn't a post on miracle products that will instantaneously heal cystic acne. For that, you'll have to dedicate your own time to research and finding out what's best for your skin. Of course, you'll also need to be equipped with a lot of patience.
A pimple is essentially a wound. So, don't pop it or pick at it. Treat it like you would a wound. I'm sure you don't keep poking a wound on, say, your knee until it "gets better". You treat it, you soothe it. Do the same to your pimple.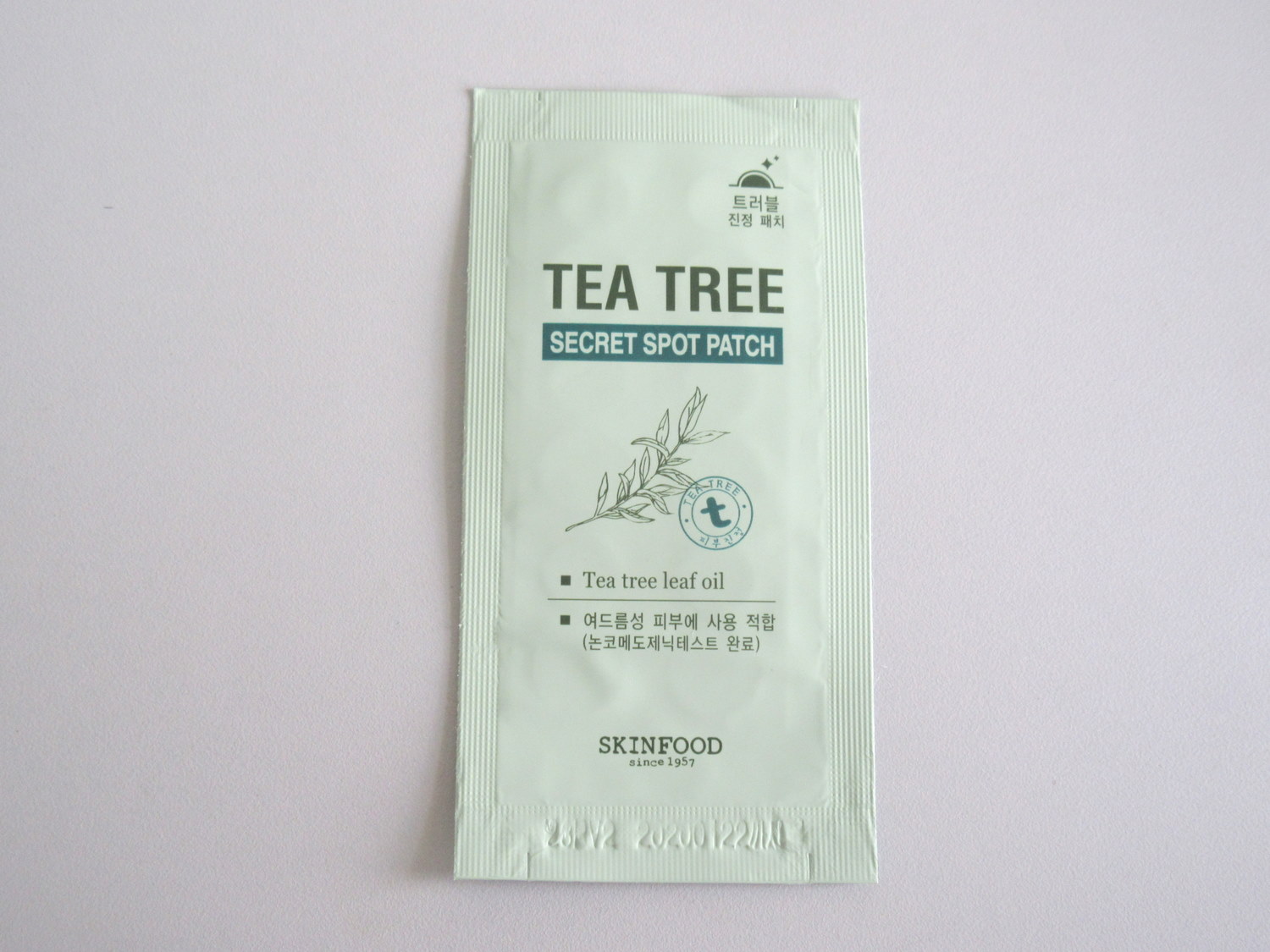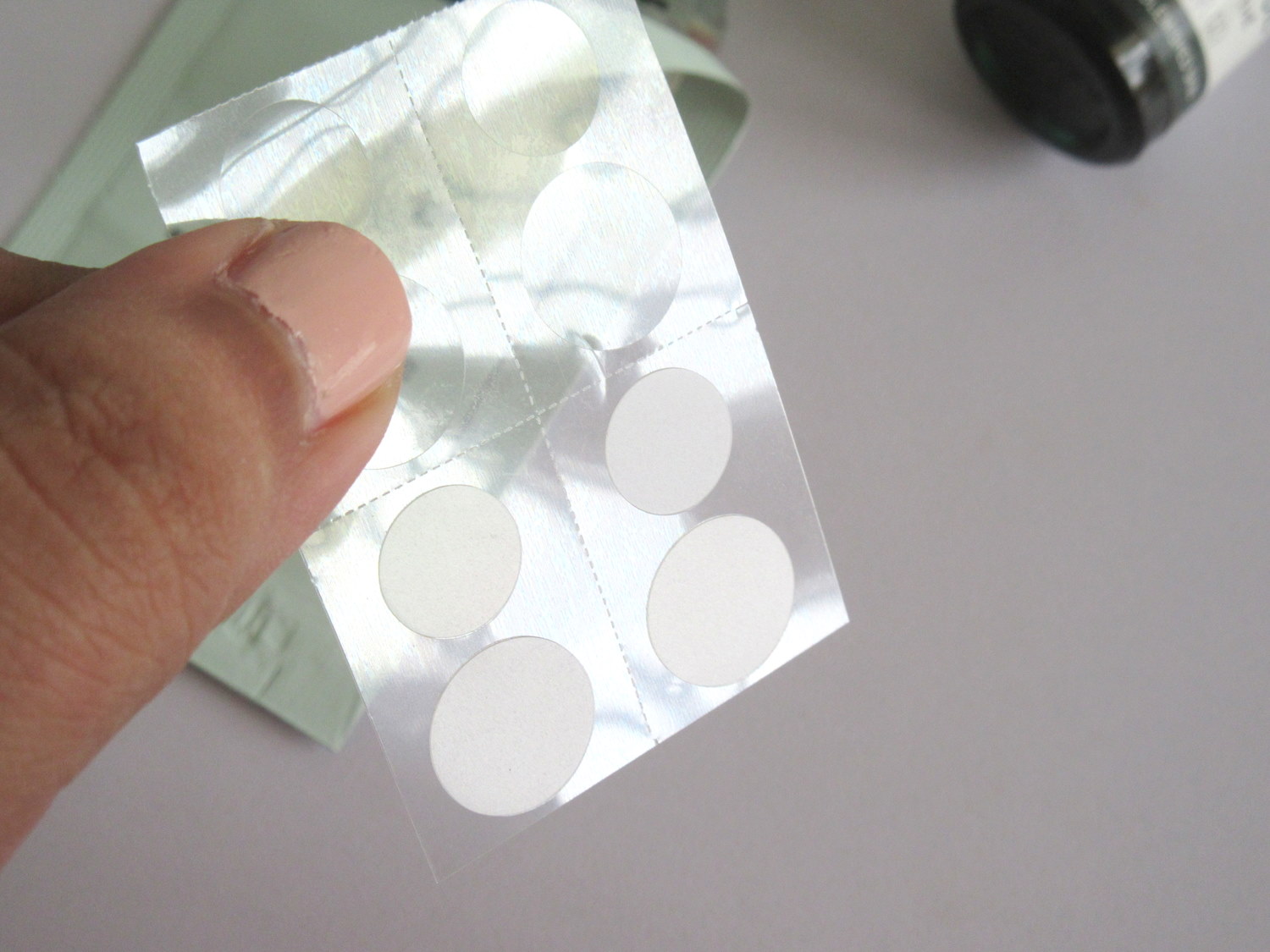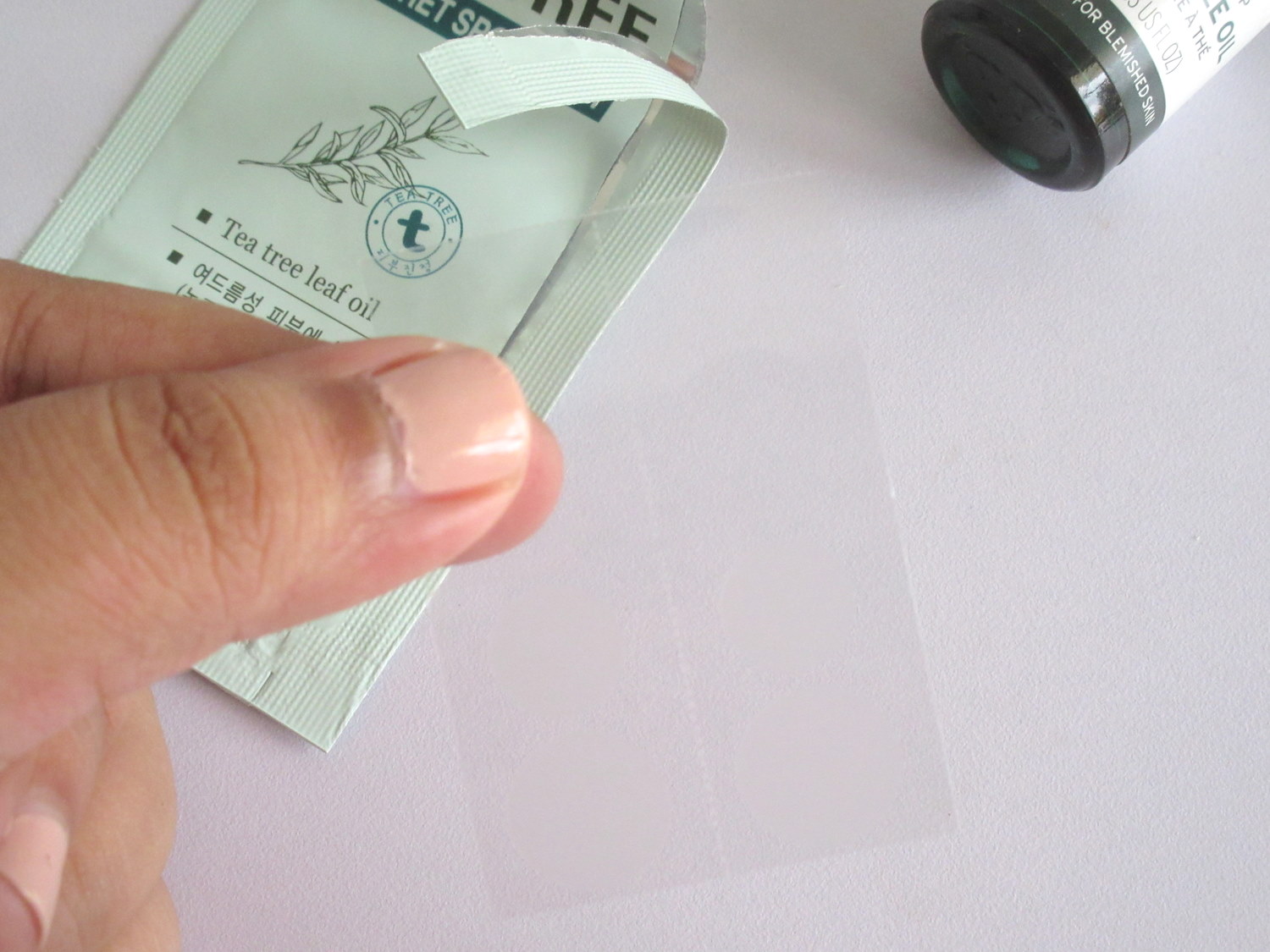 Skinfood Tea Tree Spot Patches are what stopped me from popping my pimples. These are transparent hydrocolloid patches that you put on top of a pimple you see forming (or one that's already there). It protects your pimple from any further aggravations. You just leave them on overnight and peel them off the next morning. You'll notice how it just draws out the gunk and considerably reduces the size of pimple.
You can even use it during the day. I do. It's undetectable, for the most part… Unless someone's sitting right next to you and staring at your face, nobody will be able to tell you have a pimple patch on. You can see how transparent they are from the photos above.
The best part is, they are inexpensive. You get 12 patches for 400-500 KRW. That's only 28 INR approximately! (Yes. 28 INR. No zero. Just 28.)
AVAILABILITY: TesterKorea, iBuyBeauti etc.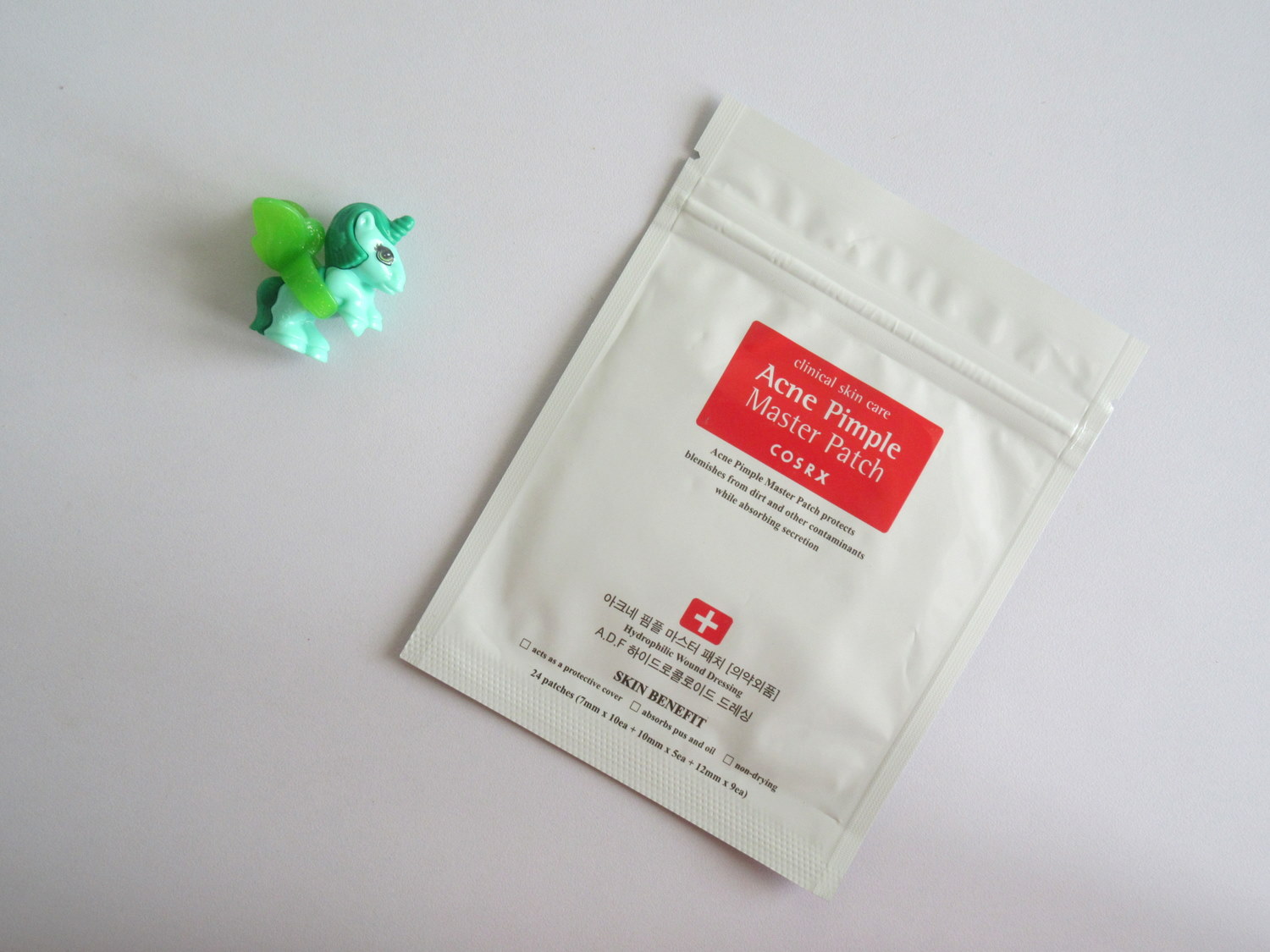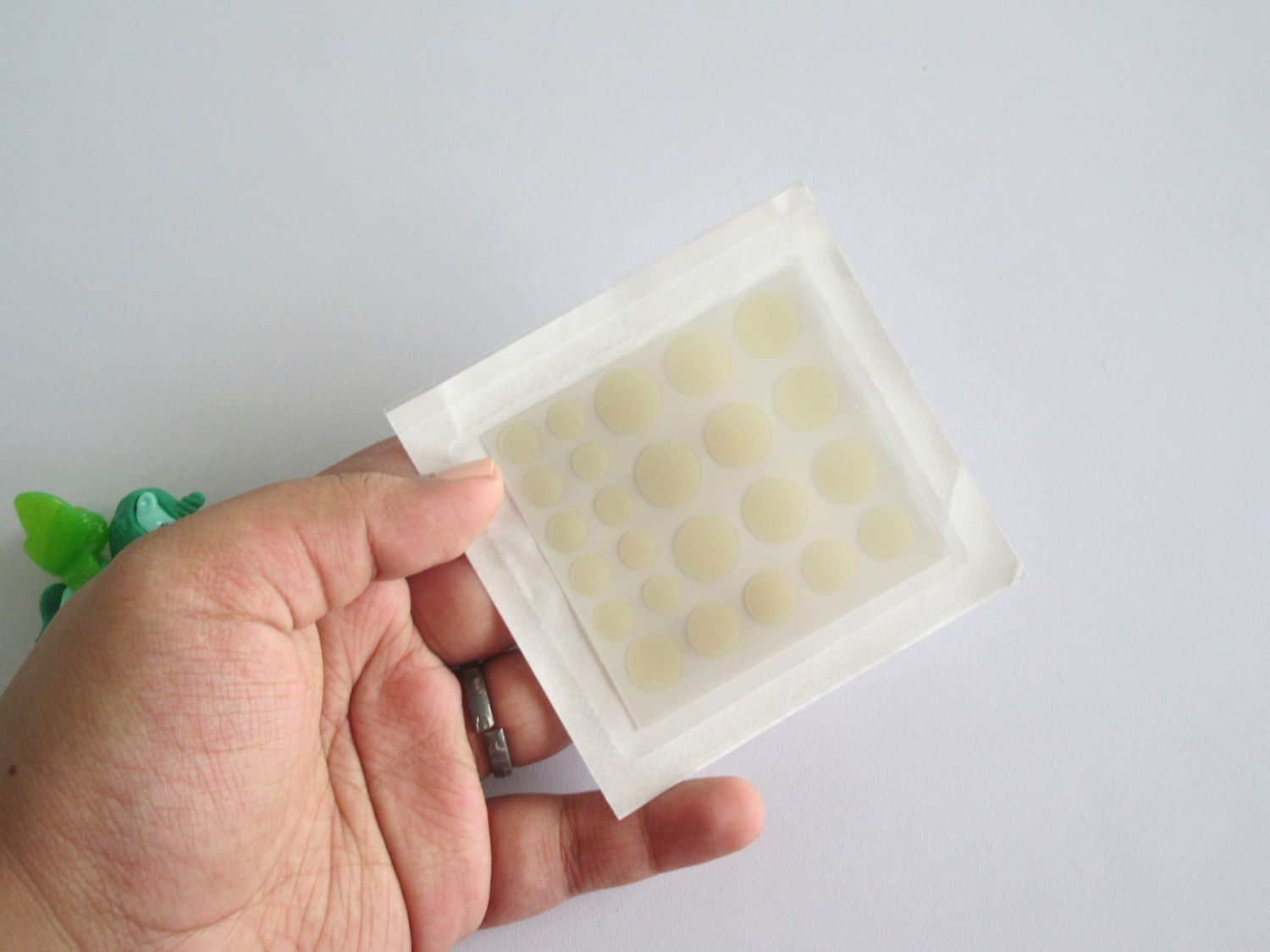 It's the same concept with the COSRX Acne Pimple Master Patch. It's another hydrocolloid patch that protects your pimple from more bacteria, dust and the like. Like the Skinfood one, you just put it over your pimple and peel it off after it's been on for at least 8 hours.
Hydrocolloid patches prevent any water or bacteria from entering, making the zit heal faster without worsening the situation.
Both the Skinfood and the COSRX patches hang on to the skin for dear life. Until you peel it off and clean the gunk that it helped draw out, it'll stay there. Sometimes, I even forget I have them on. You can sleep in them, shower in them… They are handy to have around.
The COSRX is slightly more expensive than the Skinfood patches but you do get more patches and of varying sizes. It retails for 3500 KRW for 24 patches. That's approximately 197 INR.
AVAILABILITY: RoseRoseShop, TesterKorea etc.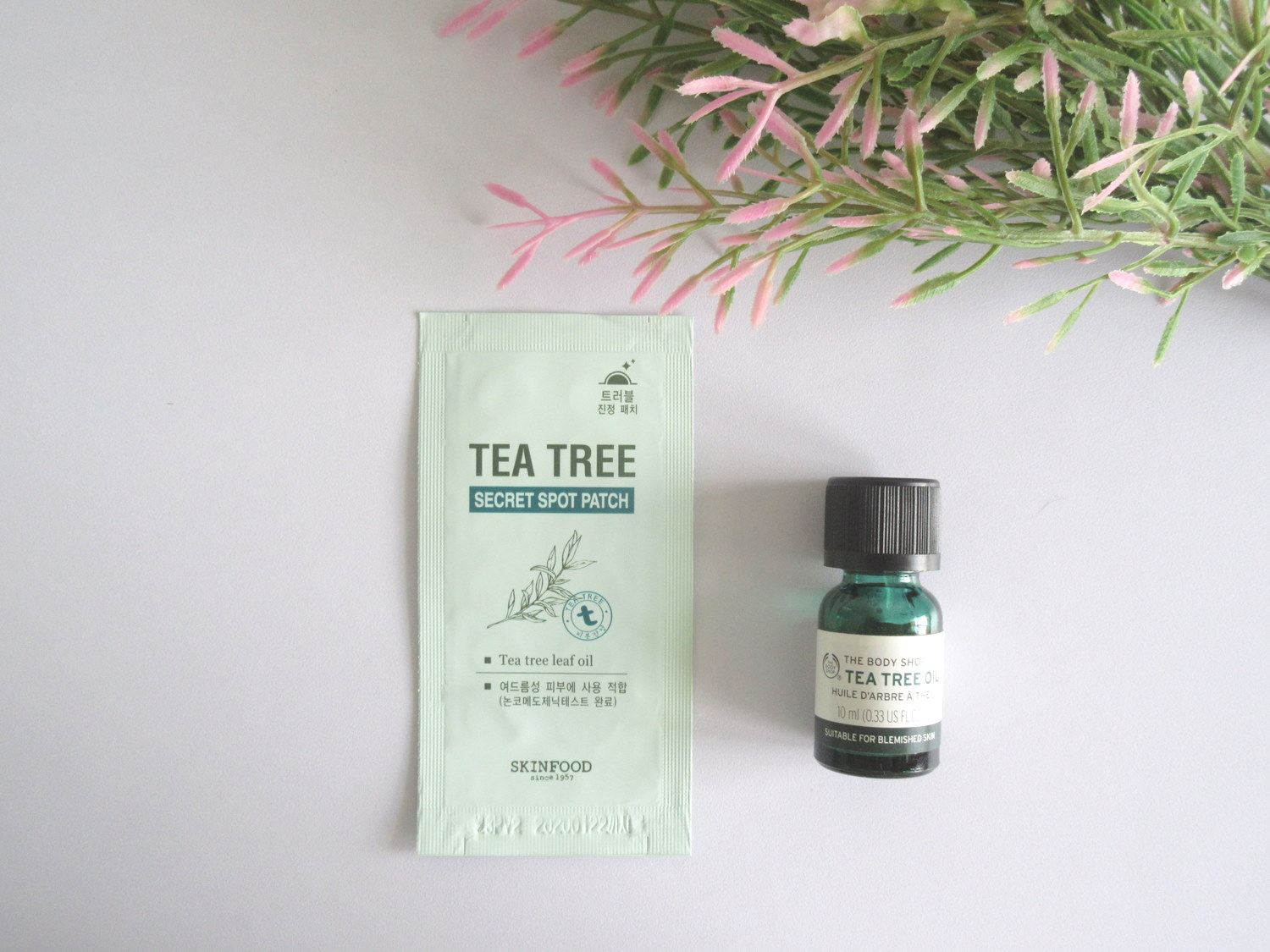 Now, you have another ingredient that helps soothe pimples. It's just a little more finicky to use and takes a little more time. The ingredient in question is good, old, anti-bacterial, antiseptic tea tree oil! Tea tree oil is often used in products that are meant to help make our skin clearer. Maybe some products in your current skincare routine has a concentration of tea tree oil!
You should know that you must NEVER use pure, undiluted tea tree oil on your blemish or pimple.
I personally like to use tea tree oil mixed with my moisturiser or some aloe vera gel. I scoop some moisturiser or aloe vera gel onto the back of my hand and take 1-2 drops of tea tree oil, mix it with a cotton swab and dab it on the areas that I feel need some extra love. It just helps soothe the angry break-outs.
HERE ARE SOME NICE TEA TREE OILS: The Body Shop (pictured;currently using), Kama Ayurveda, Nykaa, Juicy Chemistry etc
All in all, it's important to do some research and invest in a skincare routine that works for you. For the occasional pimple, however, these tips will do the job! I hope this post helped in some way and I hope you have a great day ahead! I'll be back to do a blush review in a couple of days! ^^