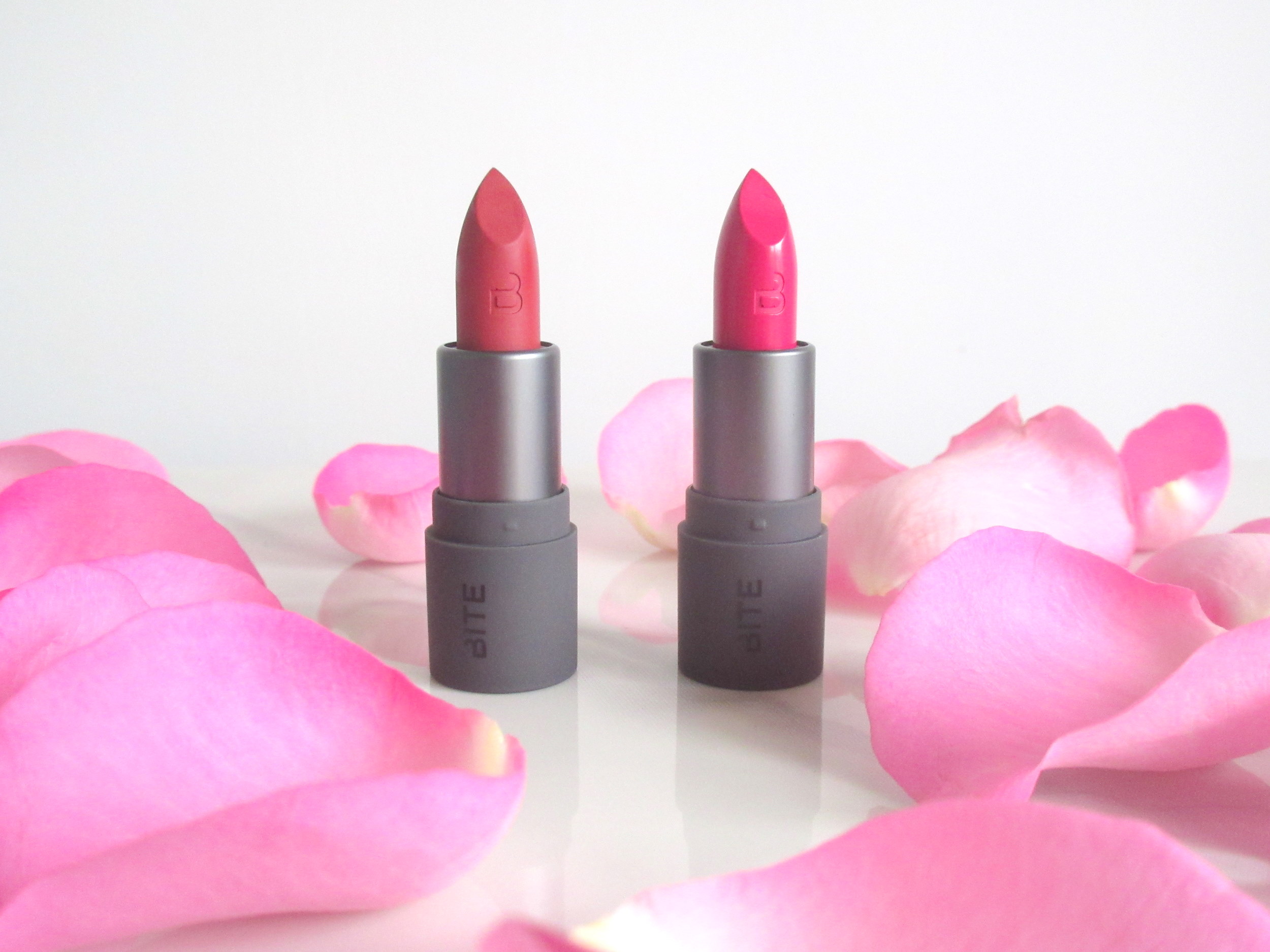 I have a soft spot for Bite Beauty and I really don't know why. Is it because they make terrific products? That could be a part of it, yes, possibly.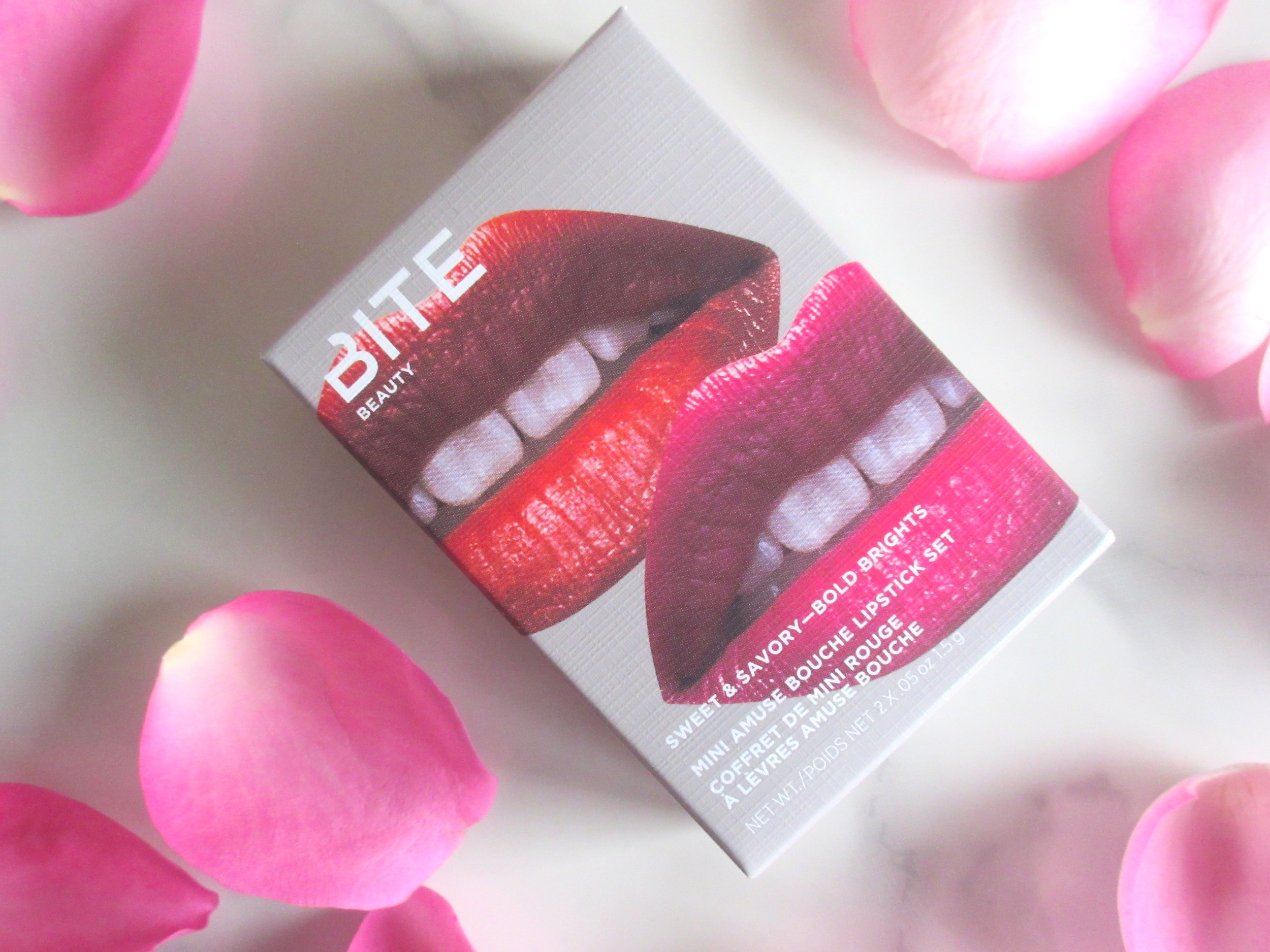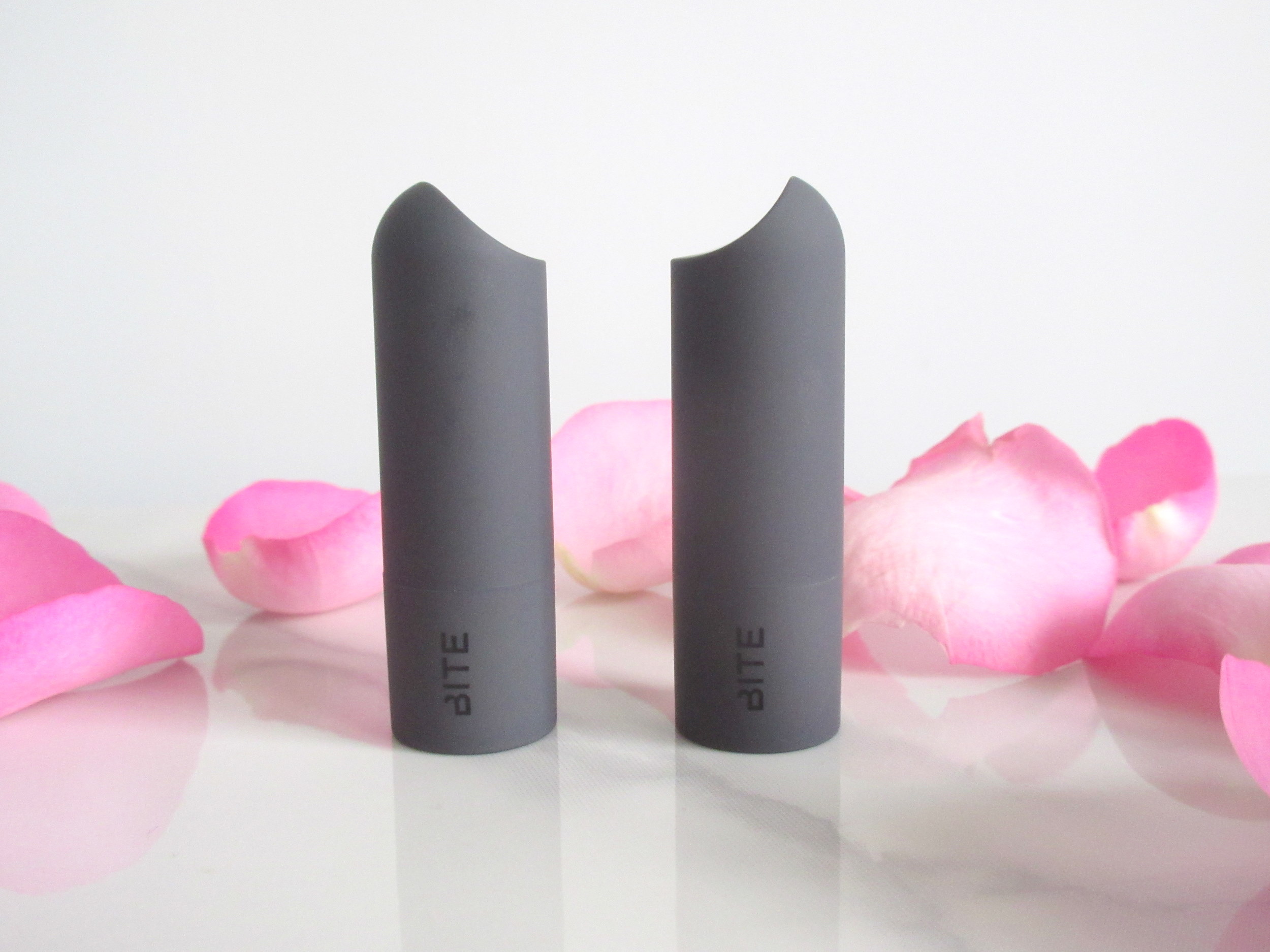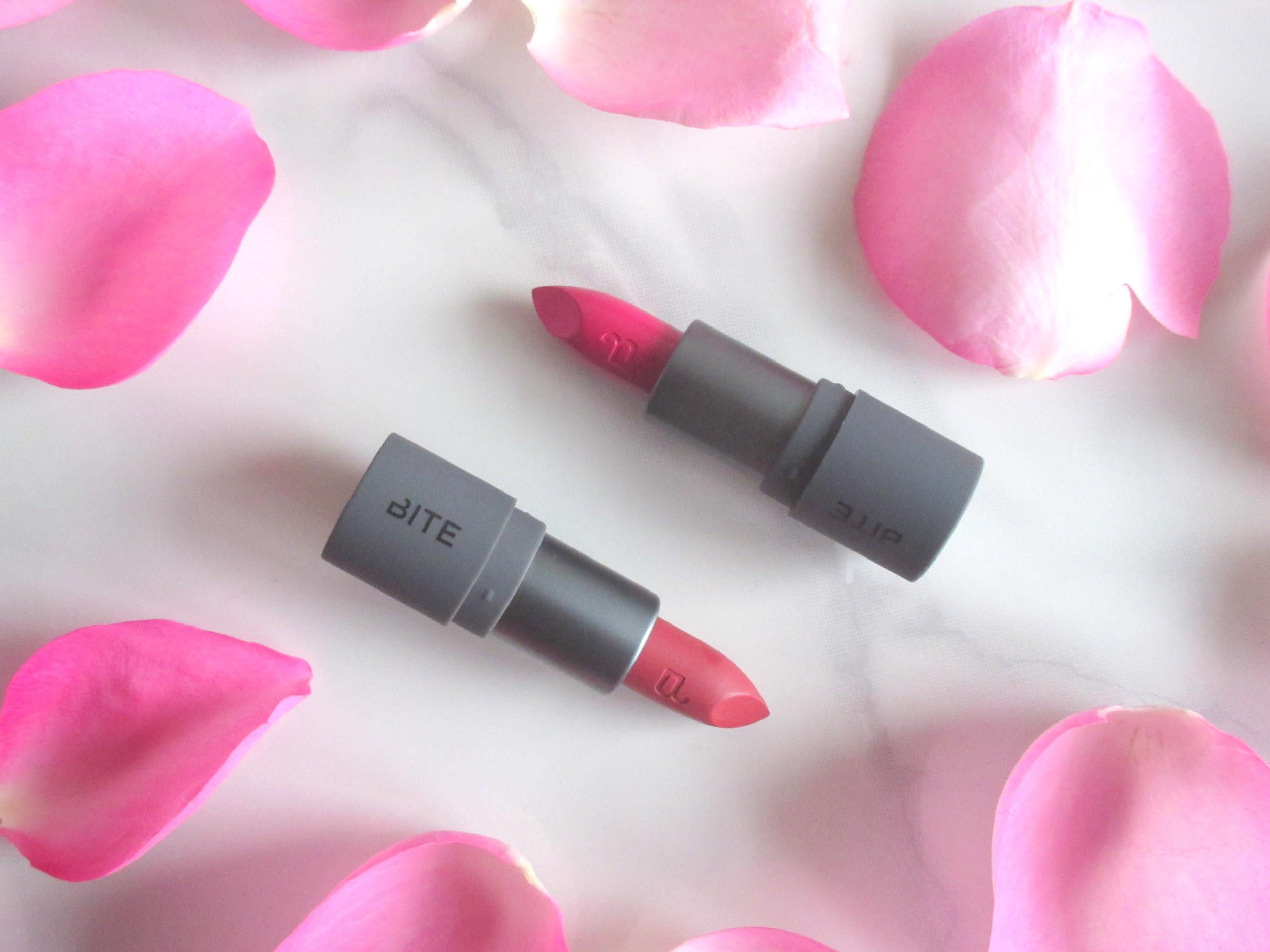 I love the soft-touch matte packaging that the exteriors of these mini lipsticks have. I also don't mind that they are magnetised, which is surprising because I normally despise magnetised closures on lipsticks. With these, I feel like they are sturdy enough to not burst open inside a handbag. I also love the B embossed onto the lipstick bullet. I love that they didn't skimp out on the details despite these being minis and more affordable.
In terms of formula, there's very little room for complaints. These are very saturated and the colour-payoff is incredible. They go on smooth and have a creamy finish that is still somehow more long-wearing than your average crème formulas. They sit very nicely on the lips and don't emphasise the imperfections of one's lips all too much. Also, like you would have guessed, these aren't transfer-proof.
'Radish' and 'Maple' are both one-swipe, punchy, bold shades.
I also enjoy the slightly fruity and minty scent these have.
I will warn you against one thing, though – when I call these creamy, I'm not kidding. They are creamy to the point of being melty. Does that make sense? Very similar to ice-cream. These aren't heat or warm weather-friendly in the slightest. Both of mine began melting so I depotted them into small jars.
∴ I love these creamy lipsticks. Just… Keep them away from any kind of warmth is all I'm saying. You don't want them to (a) melt or (b) start growing fungi. Yikes.
PRICE AND QUANTITY: $15 for 1.41 grams of product.
AVAILABILITY: Bite Beauty Site, Sephora etc.