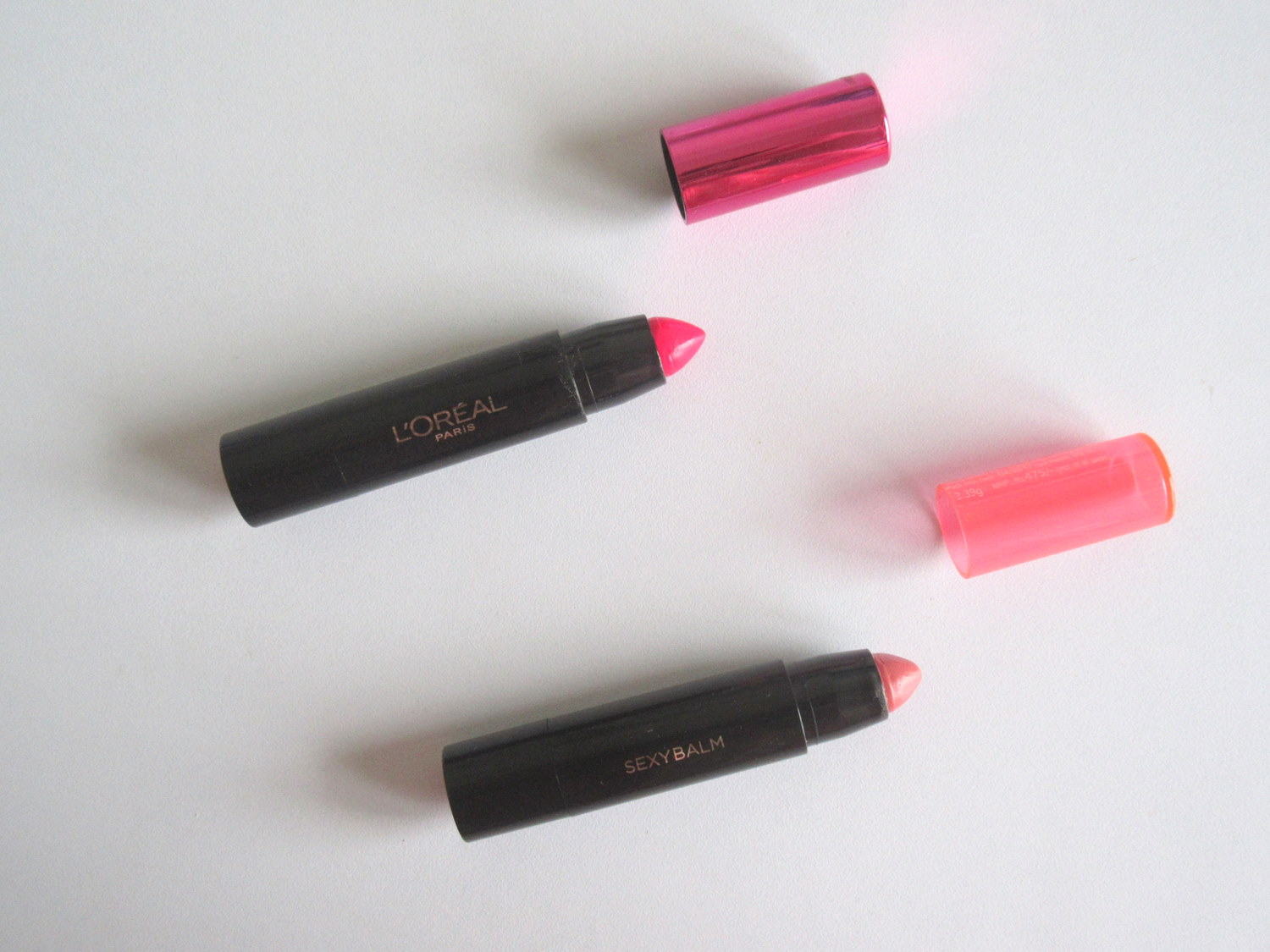 Can't say I like the name of these products. It's just… odd. Isn't it? Sexy Balm? I mean, come on, L'Oreal.
THE BACKSTORY: I greatly appreciate a glossy, sheer lipstick. In fact, they're what I opt for on a regular basis. I have a rocky relationship with L'Oreal products in general but I did get excited at the idea of acquiring more sheer lipsticks that I could throw into my purse.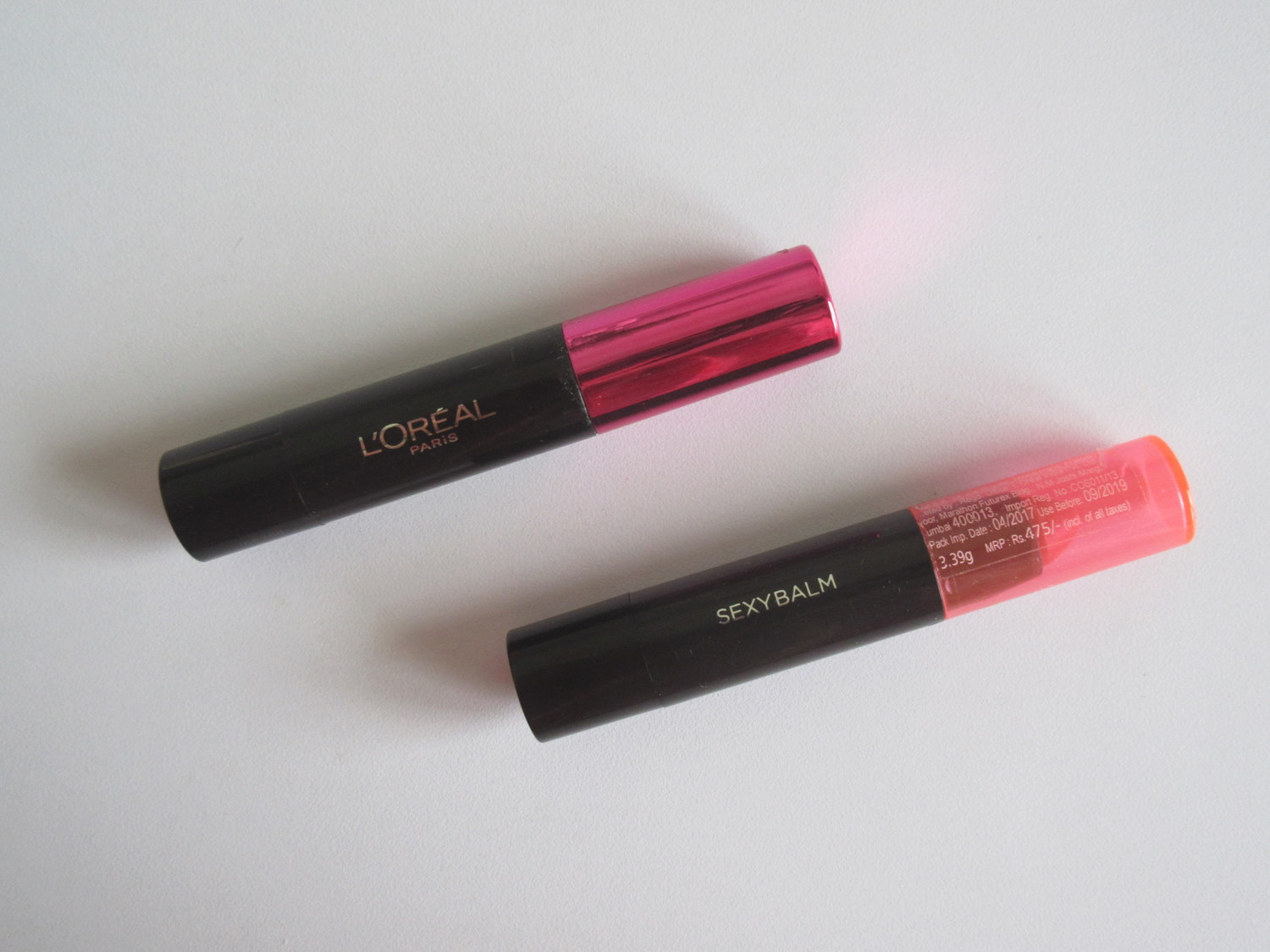 THE PRODUCT: These, essentially, are tinted lip balms. There's little I could add to that, honestly.
These come in two different types – Sheer and Bold. The Sheer ones offer just a light wash of colour. The Bold ones are more pigmented and opaque. The types can be told apart by their caps. The Sheer ones have a transparent cap while the Bold ones have an opaque cap.
They are non-sticky, hydrating and quite moisturising over time, as far as tinted lip balms go. They are smooth and glide on easily. I wouldn't go as far as to call them weightless and a breeze to wear since you definitely feel them on the lips.
It's a pretty good product to just smear on your lips and not have to worry about precision or comfort. I say so because, with lighter consistencies like these, you can wear them with ease, without having to fret about perfect application. The comfort part just rings true because of the balm-like texture of these and their glossy finish.
Given their nature and finish, these don't last very long. But re-application is no issue.
There's one problem, though. A personal one. One of the things that annoys me about these lip products are their scent. They all have a strong, fruity-floral scent that I cannot stomach. That's also the reason why I have barely used them.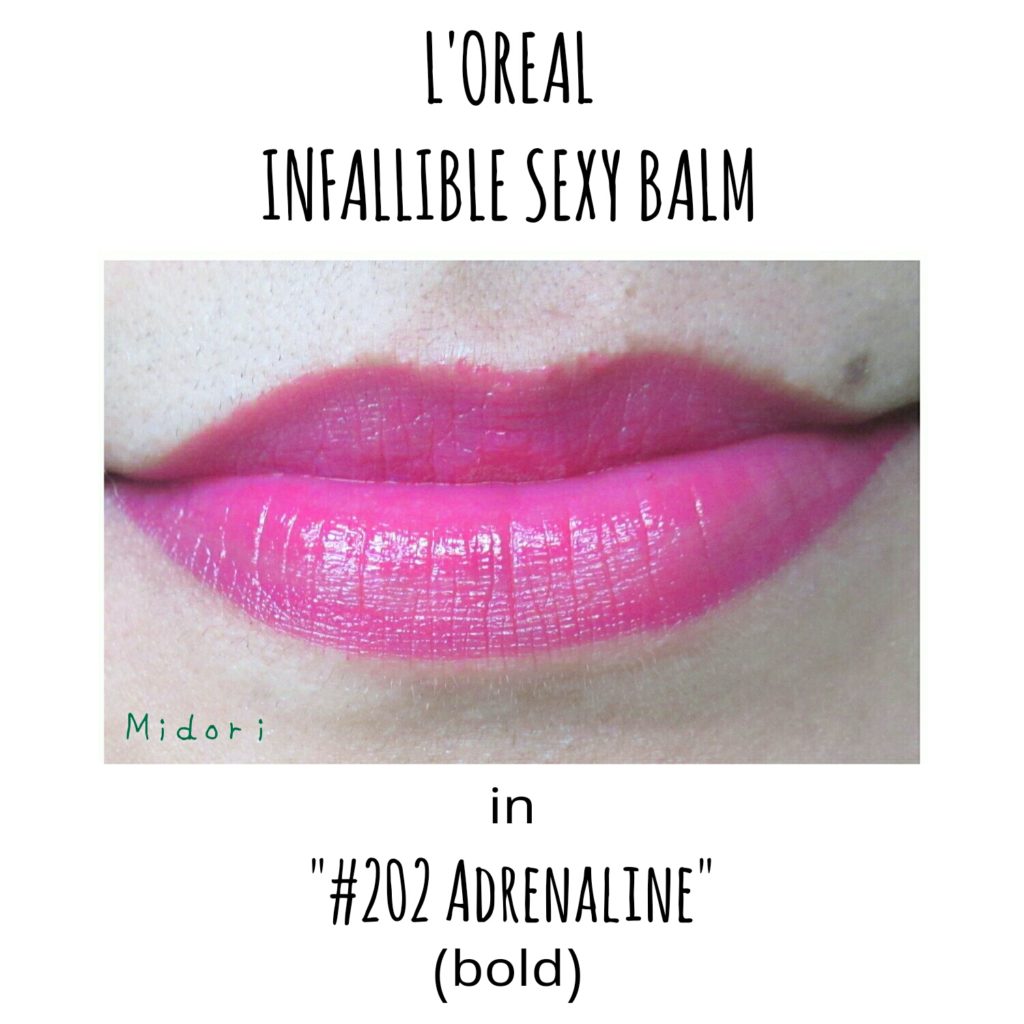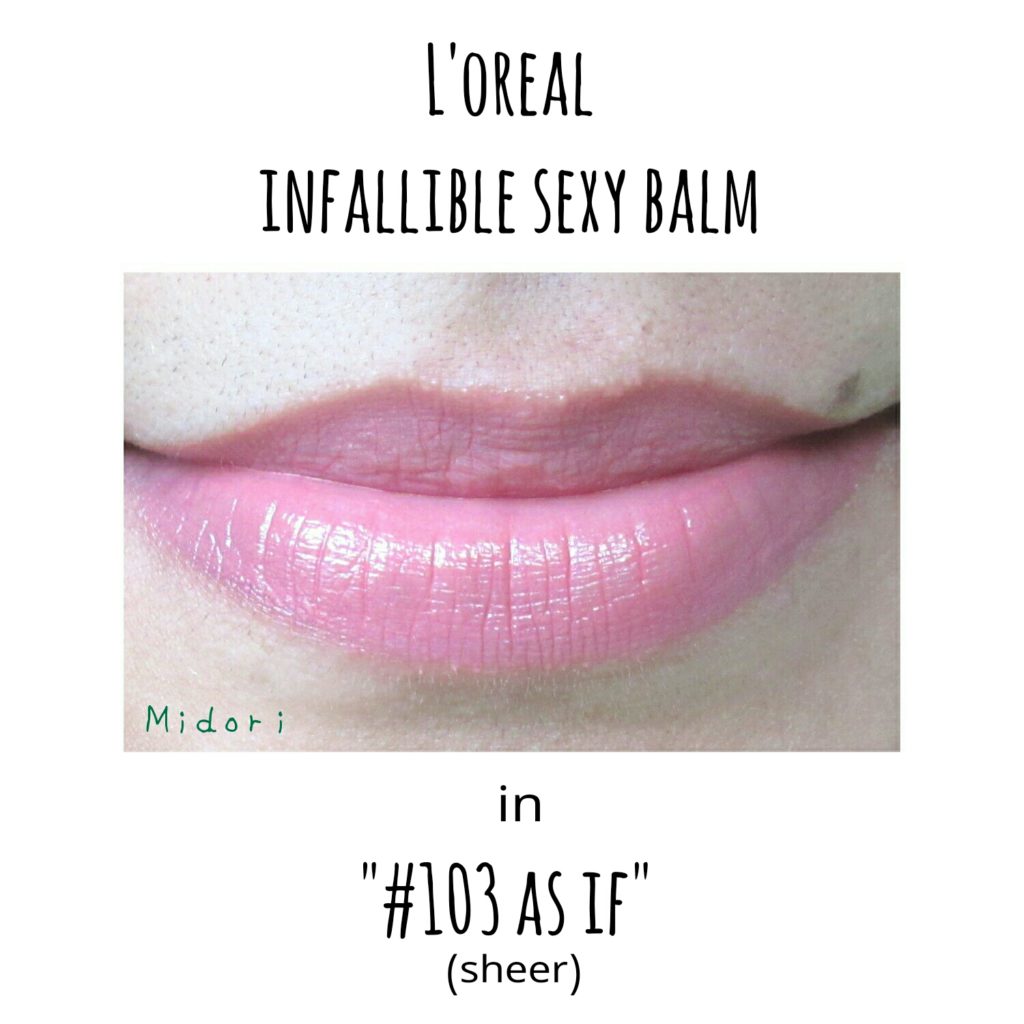 SWATCHES AND SHADES AVAILABLE: Like I mentioned before, these come in 2 different types. Sheer and Bold. There are 9 shades available. I believe 5 are Sheer and 4 are Bold.
'#103 As If' – A barely-there nude-apricot shade. (Sheer)
'202 Adrenaline' – A bright, blue-based fuchsia. (Bold)
PRICE AND QUANTITY: 475 INR (Sheer) and 499 INR (Bold) for 3.39 grams of product.
AVAILABILITY: L'Oreal counters, Nykaa, Amazon etc
♥ If you're in the market for a glossy, tinted lip balm that's easy to wear, you may as well give these a go. However, if you're like me and can't stand certain scents, go swatch them at a counter and see if you can tolerate the scent first.
L'Oreal Paris Infallible Sexy Balm.
Pros
It's a comfortable formula.
You have 2 Types to choose from.
The shades available are both fun and toned-down. You can pick and choose as you see fit.
They are hydrating and retain their moisture over time too.
They are easy to re-apply.
Cons
They aren't long-lasting.
The price is a little steep, especially considering it's essentially a tinted lip balm.
The scent may potentially put you off.