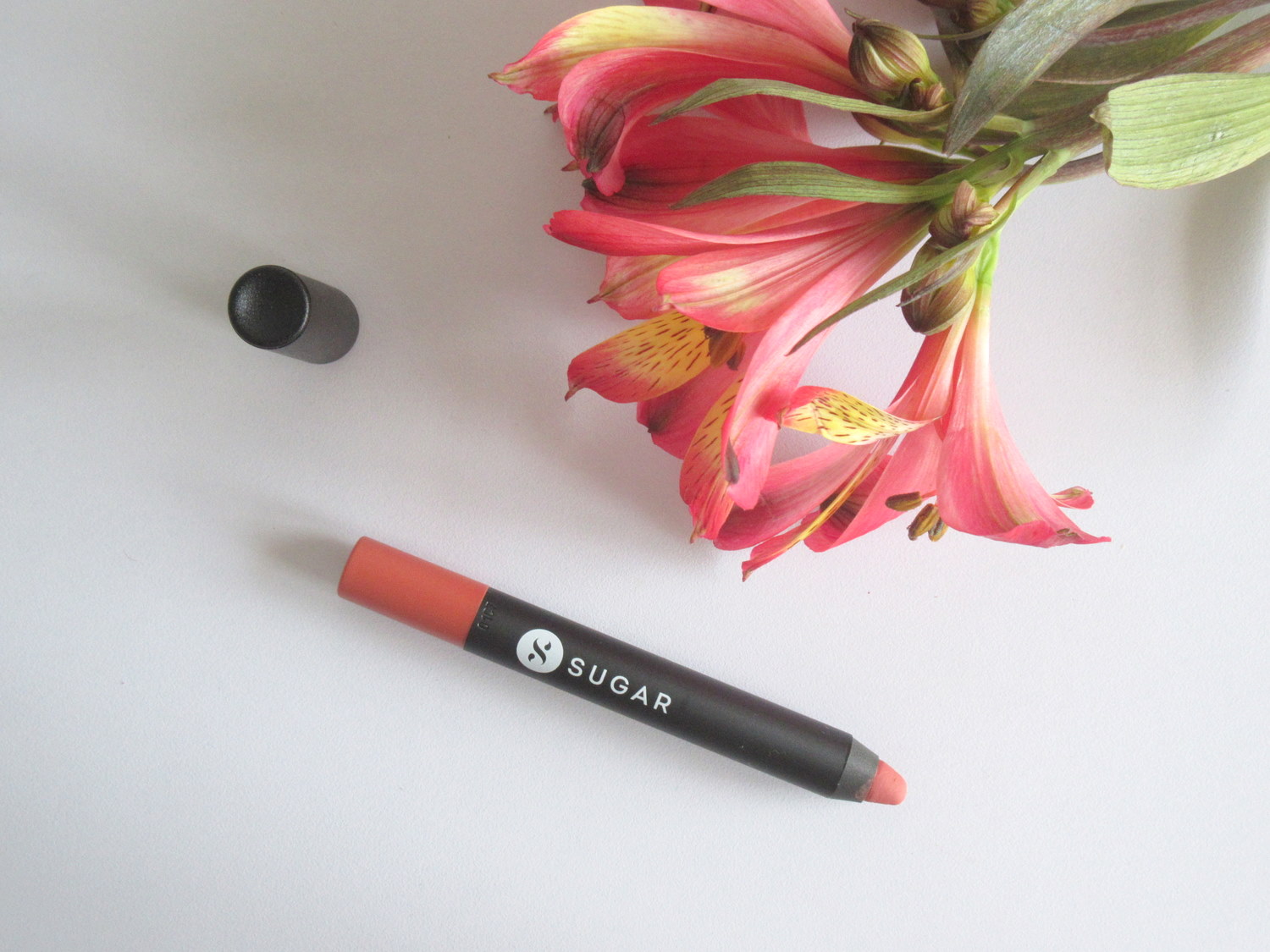 This shade is among 5 of the newer colours that Sugar recently launched. Let's quickly talk about it.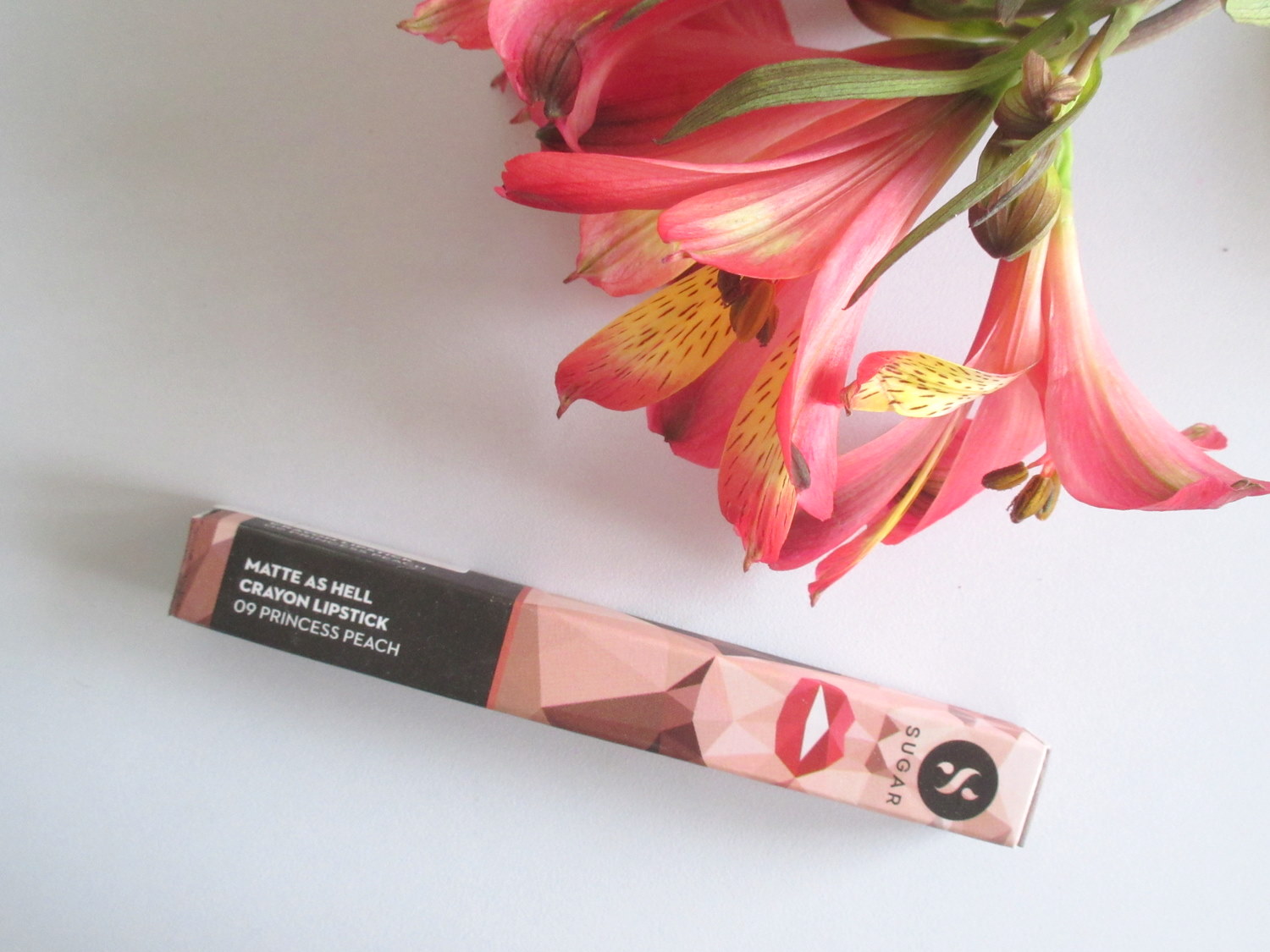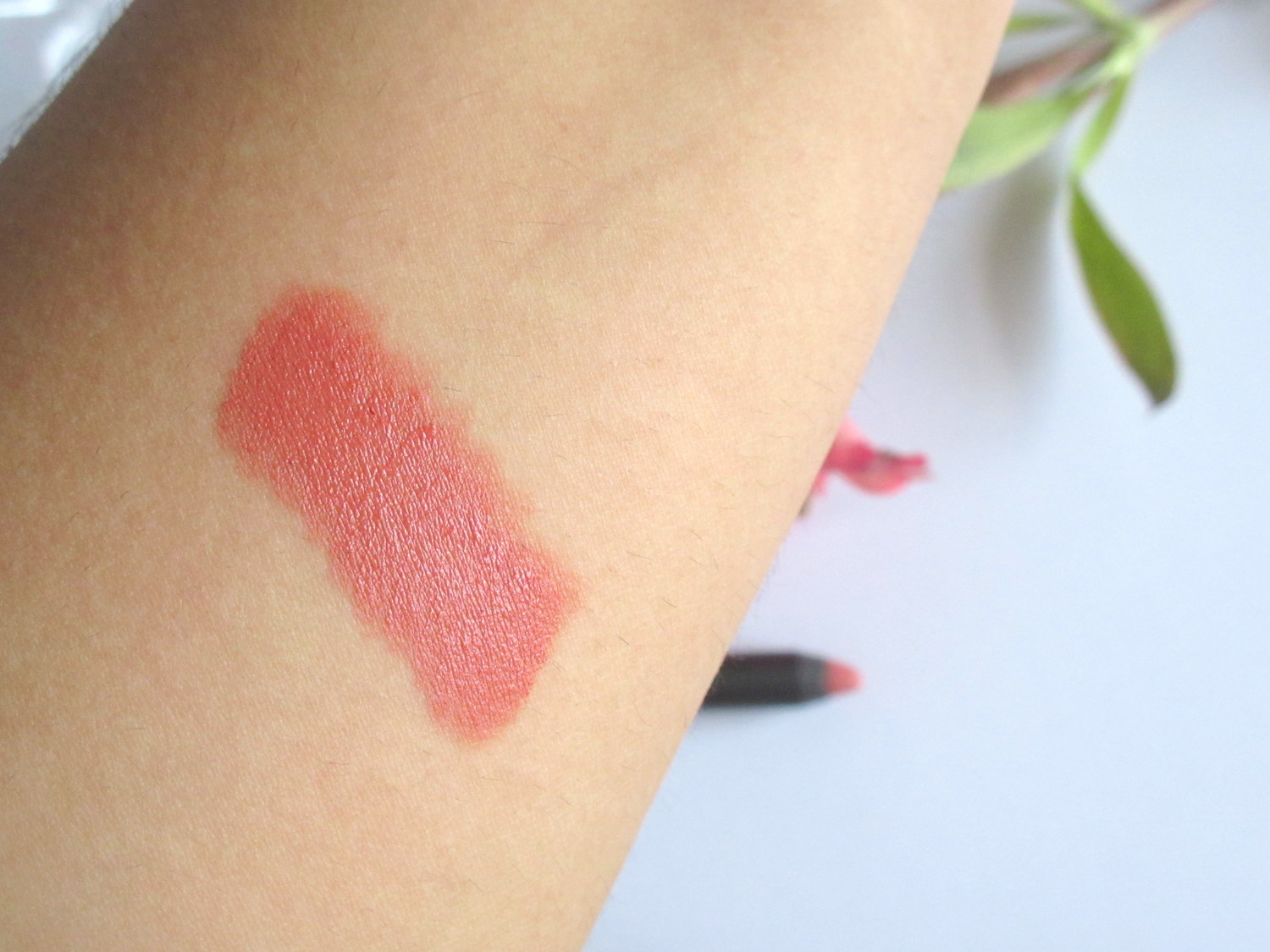 I have previously done a full review on two of their other colours so I'm just going to do a Quickie on this colour. The formula is the same – it's creamy and pigmented. It glides on smoothly, is opaque and has a semi-matte finish. The longevity is about the same as your average creamy matte lipstick – not too shabby.
The downside to this is that it isn't a twist-up lip crayons. You get a free sharpener with each pencil. In the process of sharpening, you tend to lose a lot of product. You can either throw the shavings in the trash or go the extra mile, like me, and scoop up the product and use it.
Funnily, my cool-neutral skin tone tends to alter a lot of lipstick shades. I've seen how peach this colour looks on other people. On me, however, it devastatingly looks more orange than peach. It still looks good, so, I'm fine with it.
∴ I love the formula and the colours they offer are interesting. The price is a little steep for what it is but it's still worth checking out.
♥ Scroll down a little more. I've got a couple of comparison shots to show you the difference between 'Princess Peach' and 'Holly Golightly' (most probably one of the most popular shades in this line).
LINKS: Sugar's Official Site, Nykaa, Amazon etc.
PRICE AND QUANTITY: 799 INR (approx. 12 USD) for 2 grams of product.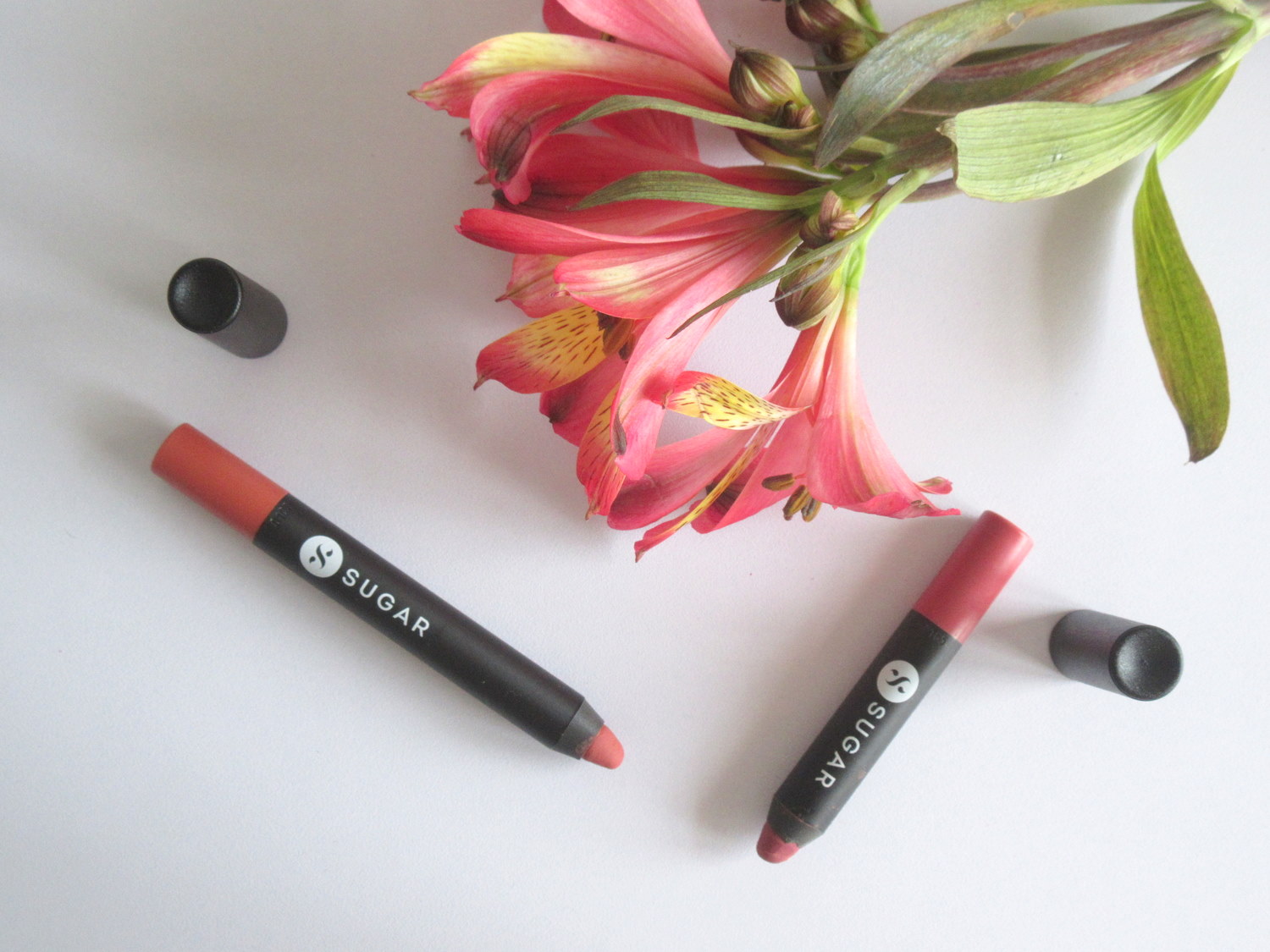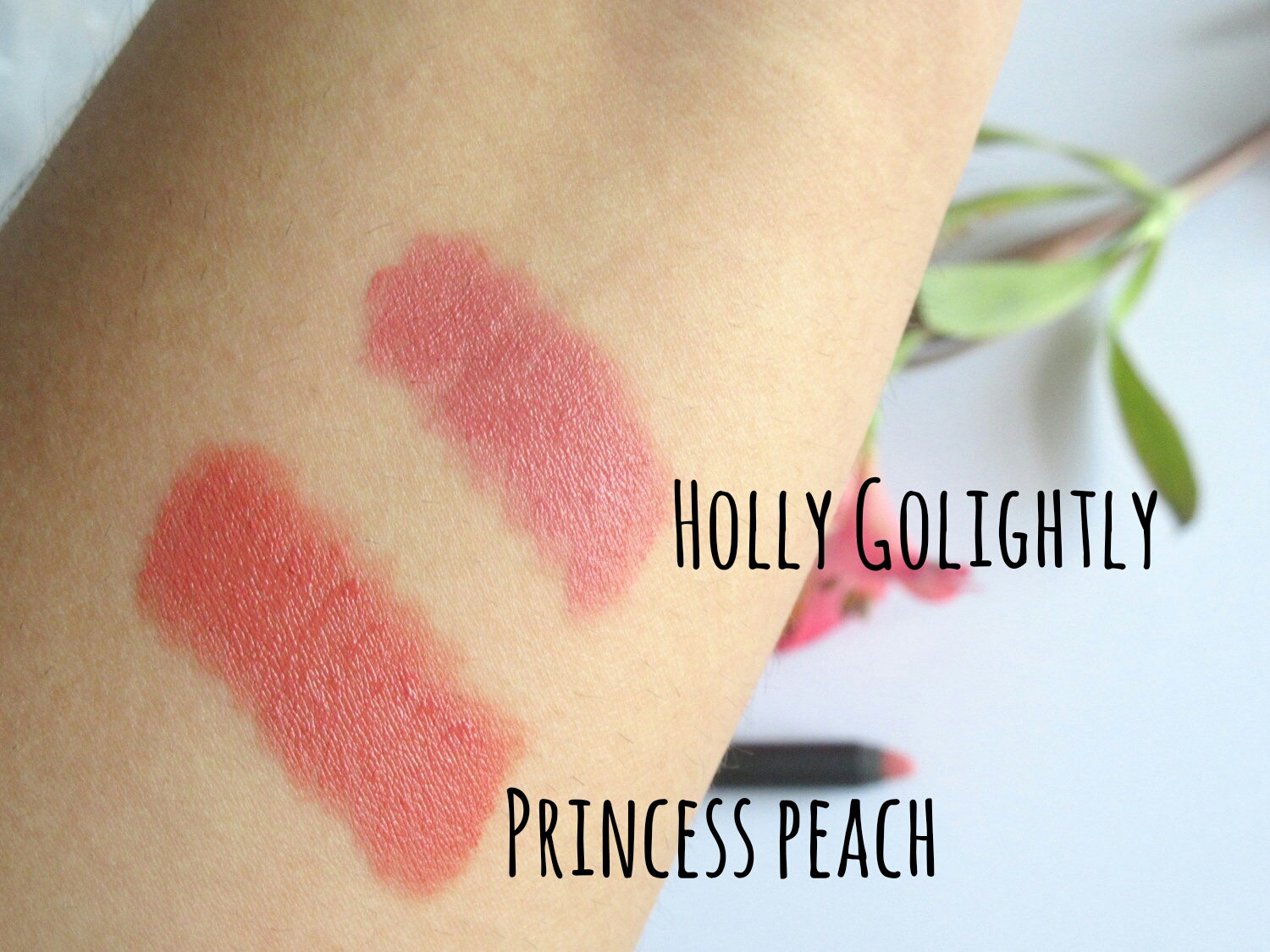 As you can see, there's a notice-able difference between the two shades. 'Princess Peach' is definitely a lot warmer and has a visible orange undertone. On the other hand, 'Holly Golightly' is a neutral, dusty-rose nude shade. If you were to ask me, I would pick the latter as the peachier colour between the two. If you have a warm undertone (like the vast majority of the girls in the nation – boo hoo me), 'Princess Peach' will look peachy enough on you, so you needn't worry.