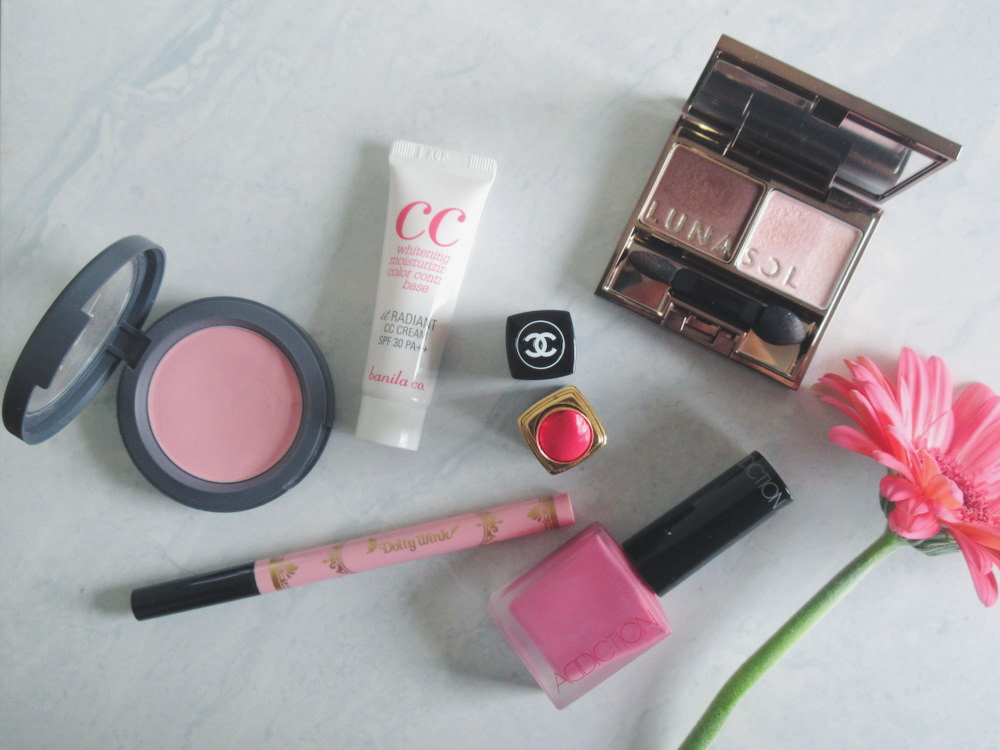 Hi, guys. In case you're wondering what MOTD stands for, it means Makeup Of The Day. This is actually the second time I'm posting something like this.
The first time around I was a complete chicken and I didn't post any photos of me actually wearing the makeup. Now, this time, I have my girlfriend with me in the photos so it's not half as scary…
♥
I stuck with the usual pink tones for my face.
The Banila Co. CC Cream was the only base product I used; it brightens the skin and makes it look like you put a lot of effort into your base makeup when all you did was smooth on a single product.
I used the Dolly Wink liquid eyeliner to darken the roots of my lashes (this way, I skip mascara) and used the darkest shade in the Lunasol eyeshadow trio to darken the outer edges of my eyes. I also used the glittery shade in the inner corners to brighten my deep-set eyes and to distract from the perpetual shadows under my eyes (thanks, dad!). I also defined my already full and bushy eyebrows with a matte brown shadow and a brow gel.
The blush combination was a complete winner last night – I dotted on Addiction Cheek Polish in 'Tadzio' first and then set it with VDL's powder blush in 'Gumballs'.
Only my lips weren't pink or pink-ish since I used my beloved Chanel Bohème lipstick – whatever's left of it, honestly – which is a juicy shade of orange.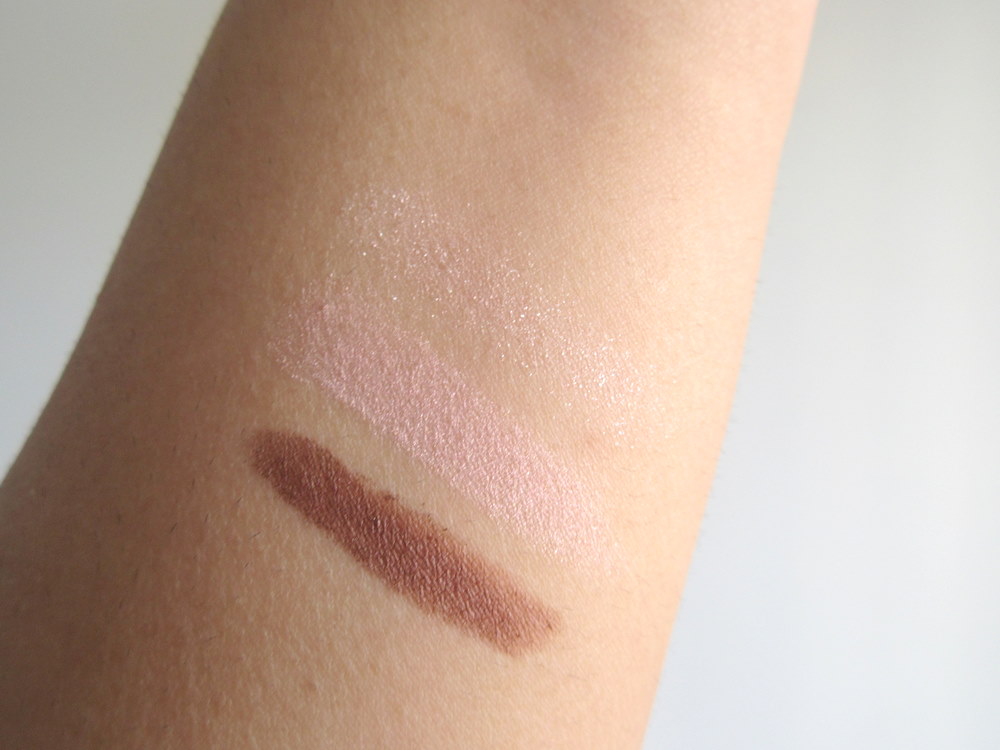 Oh, by the way, I was so careless with my Lunasol eyeshadow post that I forgot to include pictures of swatches. Here's what the trio looks like! The darkest shade – a reddish brown – is my favourite. The shade in the middle is a very shimmery pale cream-pink. The last shade is a glittery pink party-maker! The two pink eyeshadows are very sparkly and bright and the dark one is more of a satin eyeshadow with visibly less shimmers.
I'm sure nobody cares but here's what my girlfriend used: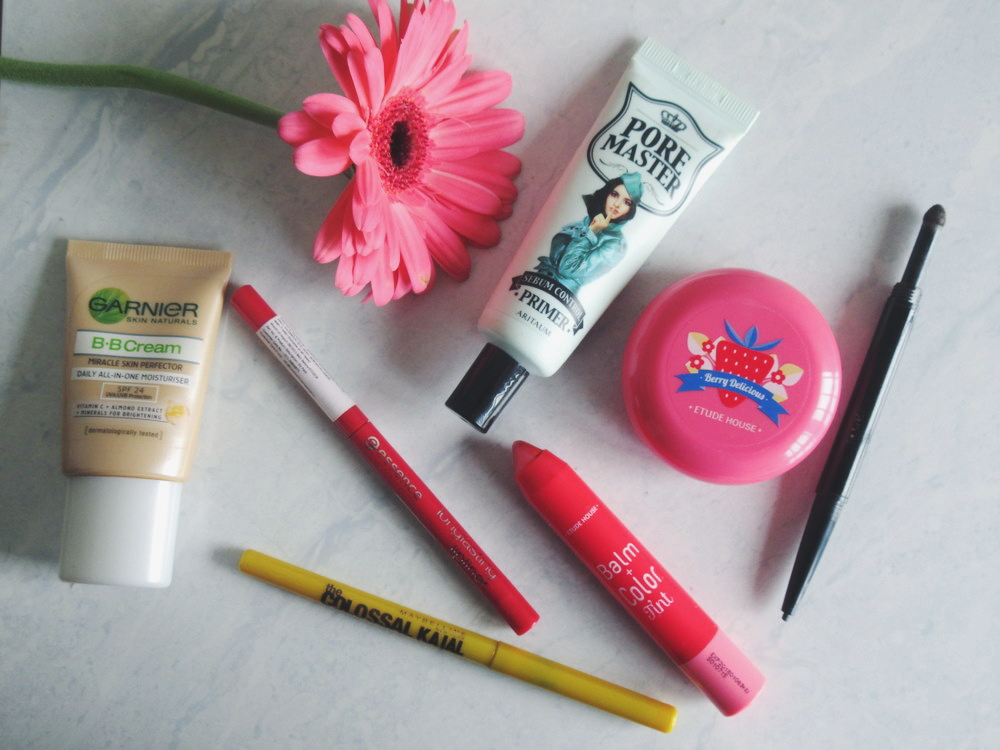 I introduced her to the world of primers last night and she was impressed! She did her usual special occasion look – winged eyeliner and red lips. Oh, and she swears by the Garnier BB Cream. It has my stamp of approval too.
It was my nephew's 1st birthday yesterday. He was a little overwhelmed by the number of people he had to be with last night. But he's such a bright and cheerful boy that he stayed up all night entertaining all his guests with his milk-teethed smile. His nickname is Kai and he responds to that name the most. He isn't even aware of his real/legal name, Aarish. He's a funny little thing.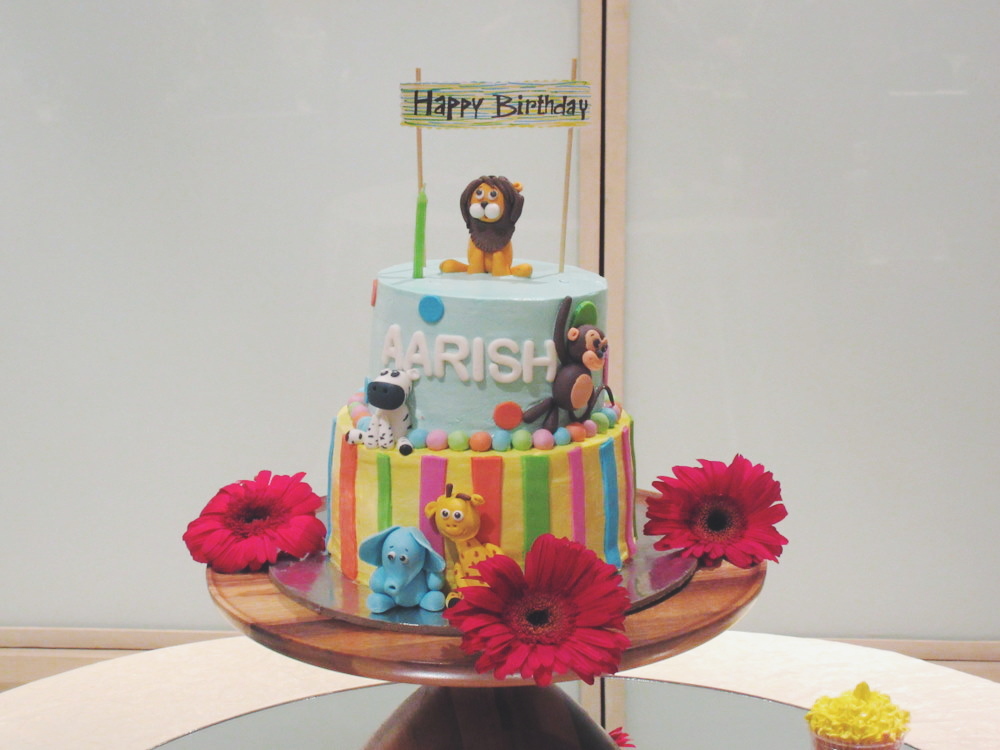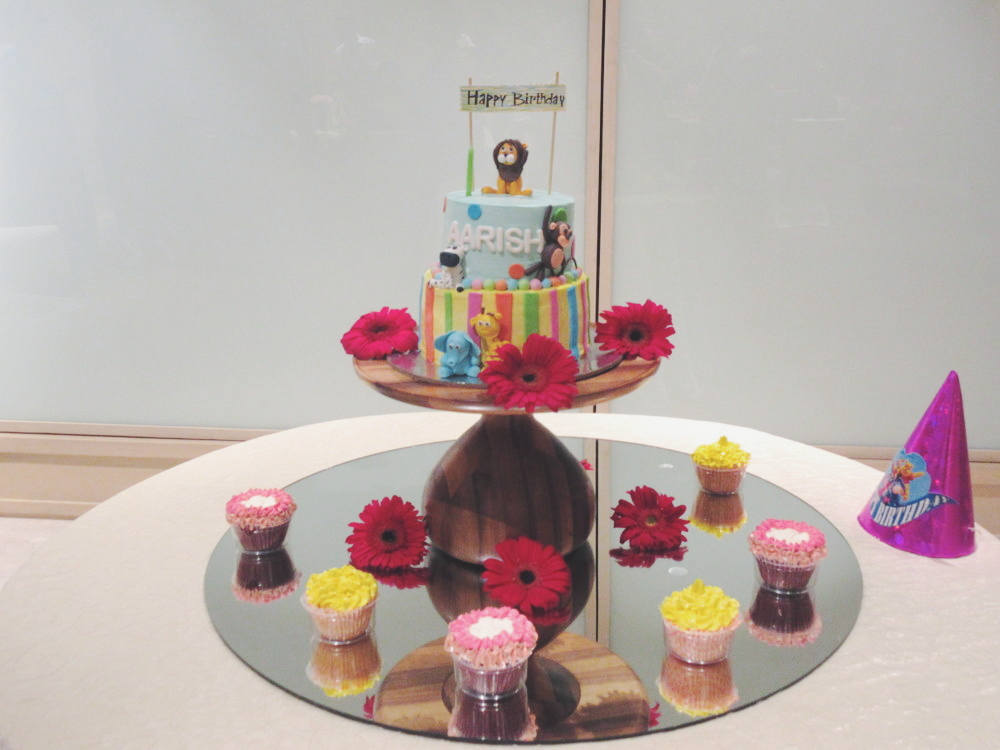 The little one's chocolate ganache cake was delightful. I'm not too fond of fondant (ahaha) but it was the moist, soft and decadent chocolate cake inside that mattered. My sister insisted on surrounding it with the red gerberas and cupcakes because she felt it looked too plain without them. I honestly cannot understand her thought processes, sometimes.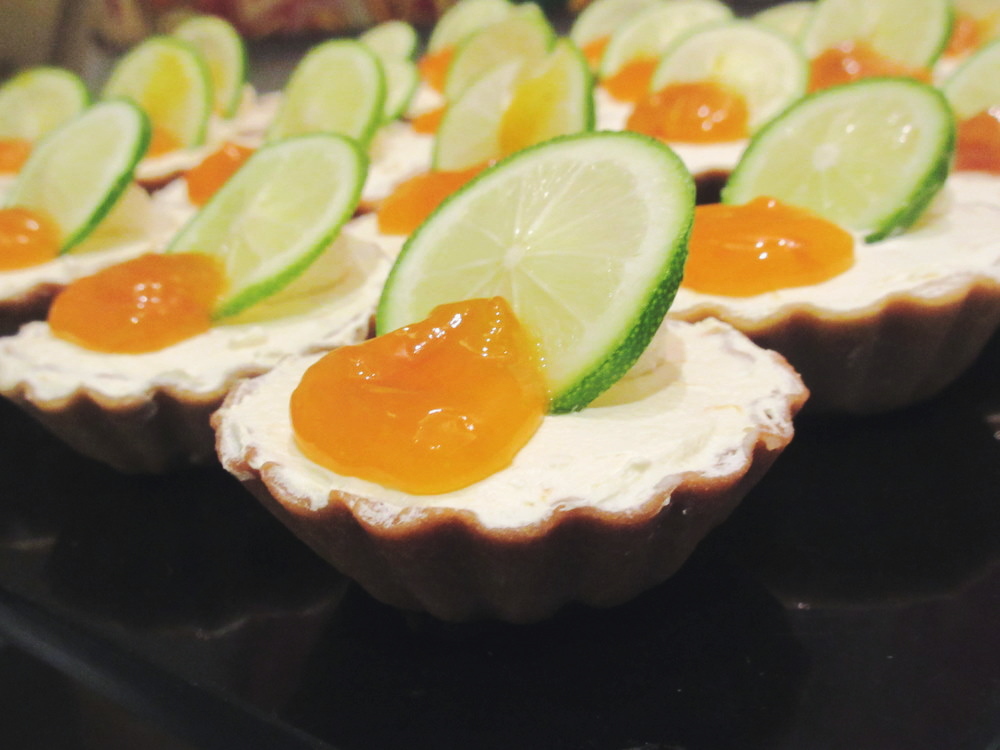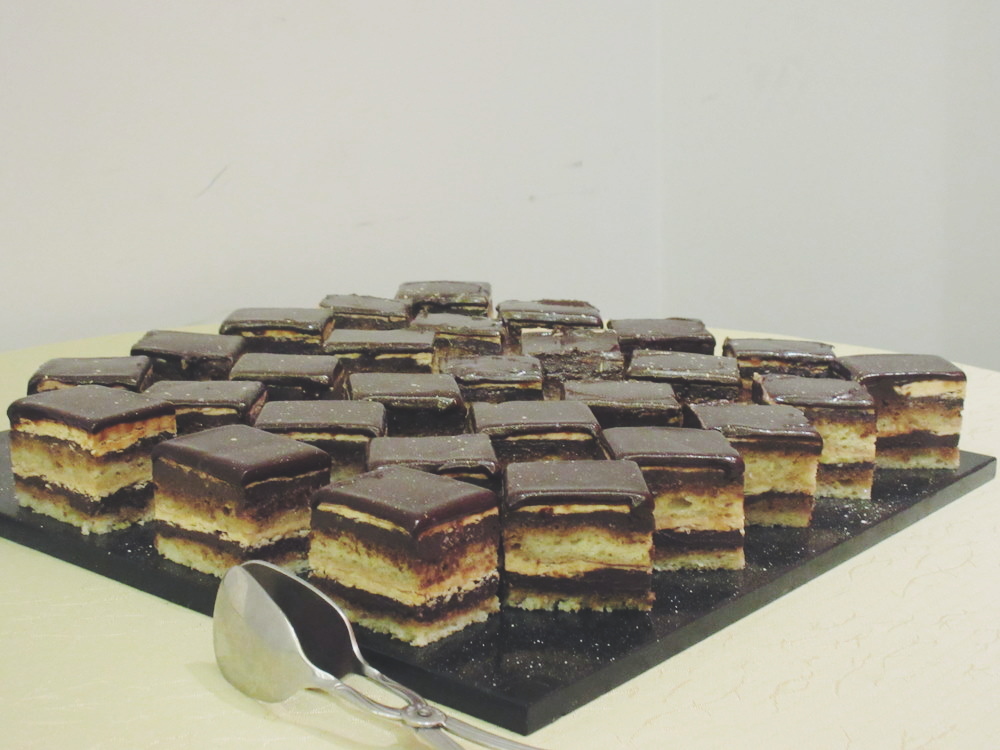 Hani and I went nuts at the dessert counter. She ate her entire weight in ice-cream, not skipping a single flavour. There were a lot more cakes and such but I refrained from taking too many photographs because my sister hired an annoying photographer and I wanted him to do his job. Usually, I'm the annoying photographer.
Finally, here's the little thank you note I quickly made on my phone so my sister could put them in with the gift baskets she prepared for the guests.
Have a healthy and happy life, Kai. You know I love you. ♥